2022 NCAA Indoors Men's Mid-D/Distance Preview: How Many Titles Will Yared Nuguse Win? Is Brandon Miller the Next 800 Star?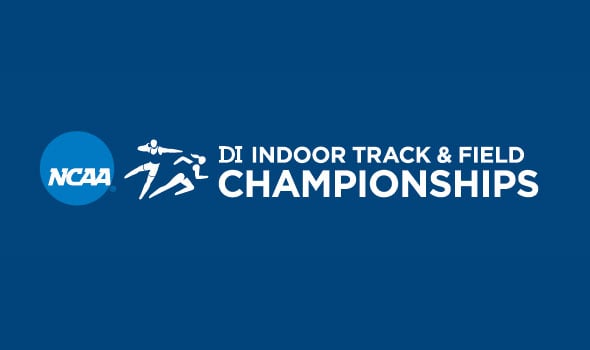 March 11, 2022 to March 12, 2022
By Jonathan Gault
March 9, 2022
It's tough being a track fan sometimes. Some US athletes are running World Indoors, some ran US Indoors but not World Indoors, and some didn't run an indoor season at all. Keeping track of it all can be challenging.
But not at the NCAA level. The NCAA has its flaws, but its championships are annually among the best meets in the world year after year. There are two main reasons:
Article continues below player
---
1) Talent. There is no greater talent development system in global track & field than the NCAA, and top athletes come from around the world to be part of it.
2) Everyone agrees that the championships matter. At the professional level, you can blow off a global championship like World Indoors. You can blow off World XC. Not in the NCAA. If you're in the NCAA system, you're running NCAAs (if you are good enough), and you're usually gearing your entire season around it. That makes for a ton of talented athletes in peak condition and some high-quality, dramatic championship races.
That's why I can already say with confidence that the 2022 NCAA Indoor Track & Field Championships, which begin on Friday in Birmingham, Ala., is going to be an outstanding track meet. Between cross country, indoors, and outdoors, I've covered 17 NCAA championships in person, and all of them have delivered. That formula — talent + an important championship — never changes, and it never fails.
The names, however, do change. You may be familiar with some of them like Notre Dame's Yared Nuguse or Northern Arizona's Nico Young, but new ones emerge every year, and there is no better stage for the birth of a legend like the NCAA championships. Just ask Josh Kerr, who rocketed into the spotlight by upsetting Edward Cheserek at this meet in 2017 and is now a 3:29 guy and an Olympic bronze medalist. Or Cole Hocker, who went from a fast but unproven college distance runner to America's next distance star after his remarkable mile/3k double at NCAA Indoors last year.
Whose legend will be born this weekend in Birmingham? Let's preview the men's distance events and see if we can find out. Women's preview coming soon.
*Schedule, entries, & results *TV/streaming information *All LRC coverage
Men's 800: Brandon Miller tries to become Texas A&M's latest NCAA champion
(prelims Friday 5:45 p.m. ET, final Saturday 5:30 p.m. ET)
 Name                        Year School                 Seed           
===============================================================================
  1  Brandon Miller                SO Texas A&M           1:45.24 
  2  Moad Zahafi                   SR TX Tech             1:45.99 
  3  John Rivera                   SR Ole Miss            1:46.82 
  4  Jonathan Jones                JR Texas               1:46.93 
  5  Kieran Taylor                 SR Arkansas            1:47.12 
  6  Yusuf Bizimana                FR Texas               1:47.27 
  7  Aman Thornton                 JR Clemson             1:47.29 
  8  Ayman Zahafi                  JR Miami (Fla.)        1:47.30 
  9  Luis Peralta                  SO Oregon              1:47.32 
 10  Miles Brown                   FR Michigan            1:47.37 
 11  Cole Lindhorst                FR Texas               1:47.46 
 12  Sean Dolan                    FR Villanova           1:47.53 
 13  Cole Johnson                  SR Michigan            1:47.60 
 14  Marco Vilca                   SO TX Tech             1:47.66 
 15  Tiarnan Crorken               JR Ole Miss            1:47.68 
 16  Sam Austin                    FR Florida             1:47.76
In recent years, Texas A&M has become 800 U. It started with Donavan Brazier winning the NCAA outdoor title in 2016, followed by outdoor titles for Sammy Watson in 2018 and Jazmine Fray in 2019. Devin Dixon didn't win an outdoor title, but ran 1:44.84 to finish second behind Kansas' Bryce Hoppel in 2019. And then there's the Aggie's biggest 800 star of all, Athing Mu, who never won an NCAA 800 title (she ran the 400 at NCAAs) but did win US and Olympic titles in the event last year.
For all that success, however, an A&M athlete has never won a NCAA indoor title. That could change on Saturday as the Aggies have the pre-race favorite in sophomore Brandon Miller. Miller, who has been turning heads since the age of 13, was a freshman phenom last year as he won the SEC indoor title but didn't run fast enough to qualify for NCAA Indoors. That wasn't a problem outdoors, however, and he finished a close second at NCAA meet in 1:44.97. USC's Isaiah Jewett, a sixth-year senior who would make the US Olympic team 10 days later, was the only man to beat the true freshman Miller.
There has been no sophomore slump for Miller this year. He has won all four of his races convincingly, including a 1:15.49 600 (#6 in NCAA history) and a 1:45.24 800 at SECs (#3 in NCAA history, American collegiate record). How dominant has he been? Ole Miss' John Rivera was a distant second behind Miller at SECs in 1:46.82 — yet that was still the third-best time in the NCAA this year.
So who could beat Miller? While a dark horse could always emerge in the 800, there are two main candidates. The first is Moad Zahafi, who, like Miller, has dominated this year, winning every race has finished comfortably. That shouldn't come as a surprise. Zahafi is a 23-year-old who had already run 1:44.78 and competed at the 2019 World Championship for Morocco before enrolling at Texas Tech this year. He raced 10 times on the second-tier European circuit last summer, winning four times and running 1:45 or faster seven times. He has the talent and experience to win in Birmingham.
The other guy to watch is Texas' Jonathan Jones. As a high schooler in Barbados, Jones ran everything from the 200 to the 1500, and though his best event was the 400 (46.05 pb), he ran 1:48.16 for 800 as a 17-year-old in 2016. At Texas, coach Edrick Floreal had always planned on having Jones run the 400 and the 800 but felt Jones needed to grow sturdier and stronger so had him focus on the 400 early on. That worked out pretty well — Jones ran a Barbadian record of 44.63 in 2019 and was an Olympic semifinalist in 2021 — and in February, Jones ran his first 800 in four years, clocking 1:46.93 (#4 in the NCAA).
"He's significantly stronger now and has grown in confidence," Floreal says. "Heck, he probably can run 20.xx for the 200 right now and go all the way up to the 800. His range is really insane."
It's pretty nuts that a guy who has run one 800 in the last four years could win an NCAA title this week, but Jones is that talented. Earlier this year, he ran 1:15.12 for 600 (faster than Miller and #4 in NCAA history) and at the Big 12 champs, he ran 1:06.68 for 600 yards to take a second off the collegiate record. The 800 at NCAAs will be tougher though, not just because of the extra lap but because the tactical element: an indoor 800 is tricky even for seasoned pros, let alone a rookie like Jones.
JG prediction: Miller has been on a roll since last year outdoors and I don't see that stopping. Miller FTW.
Men's mile: With no Nuguse, this is anyone's race
(prelims Friday 5:00 p.m. ET, final Saturday 5:00 p.m. ET)
  1  Morgan Beadlescomb            SR Mich State          3:52.03 
  2  Mario Garcia Romo             JR Ole Miss            3:53.36 
  3  Eliud Kipsang                 FR Alabama             3:54.36 
  4  Jack Yearian                  SR Oregon              3:54.54 
  5  Jonathan Davis                SR Illinois            3:54.59 
  6  Reed Brown                    SR Oregon              3:54.77 
  7  Evan Dorenkamp                SO Penn State          3:55.02 
  8  James Young                   SR Ole Miss            3:55.20 
  9  Matthew Payamps               SO Georgetown          3:55.53 
 10  Colton Johnsen                SR WA State            3:55.74 
 11  Nick Dahl                     SR Duke                3:55.89 
 12  Crayton Carrozza              SO Texas               3:55.95 
 13  Isaac Basten                  SO Drake               3:56.10 
 14  Nate Osterstock               SR So. Utah            3:56.16 
 15  Davis Bove                    SO LSU                 3:56.38 
 16  Adam Fogg                     SR Drake               3:56.60
A few things jump out about the men's mile entries. First is the cutoff time. It took 3:56.60 to make it into this year's NCAA meet, easily the fastest ever. The cutoff times in the 5k (13:26.44) may be even more impressive, but I'm old enough to remember a time when the NCAA mile record was 3:55 (it was only 10 years ago). The idea that someone can run 3:56 and not even make it to NCAAs individually (Princeton's Sam Ellis) is pretty wild. Here's where that cutoff has been over the last 10 years:
| | |
| --- | --- |
| Year | Cutoff time |
| 2022 | 3:56.60 |
| 2021 | 3:59.04 |
| 2020 | 3:58.45 |
| 2019 | 3:59.36 |
| 2018 | 3:58.28 |
| 2017 | 3:58.78 |
| 2016 | 3:58.98 |
| 2015 | 3:58.54 |
| 2014 | 3:59.23 |
| 2013 | 3:59.39 |
The second notable thing is who's not entered. 2019 NCAA 1500 champ and 2021 US 1500 Olympian Yared Nuguse of Notre Dame is running the DMR and 3000 instead. Earlier in the year, Nuguse and coach Sean Carlson had considered attempting the mile/3k/DMR triple, but ultimately Nuguse opted against it.
"It came down to my choice," Nuguse says. "I don't really want to taper off at a national meet. I just really want to be able to give 100% of what I have to every event that I do, and I felt like doing the triple would have left very little for the 3k unless it ended up being very tactical."
So Nuguse won't be in the mile. But did you know that Nuguse, even though he holds the NCAA record at 3:34.68, does not have the fastest 1500 pb in the NCAA right now? That honor actually belongs to South Carolina's Anass Essayi, a 20-year-old Moroccan Olympian who ran 3:34.58 last summer. Essayi ran 3:57.37 to win the SEC title and would be the NCAA favorite if he was running. But that was his only race of the season, and in the year 2022, 3:57.37 isn't fast enough to get you into the NCAA meet. So he's not entered either.
So who is running the mile at NCAAs? The top seed is Michigan State's Morgan Beadlescomb, who before this season had been known as a pure distance guy (he was 6th in the Olympic Trials 5k and 5th at NCAA XC in 2021). But he was able to jump into Cooper Teare and Cole Hocker's American record attempt in Chicago last month and run 3:52.03, the fourth-fastest time in NCAA history. Problem is, Beadlescomb was only third in the Big 10 mile final, which was won in 4:08, so if NCAAs turns tactical, he could be in trouble.
Likewise, the #3 seed, Alabama's Eliud Kipsang, is the top returner from last year's NCAA mile and 1500 finals and boasts fast pbs of 3:54.36 and 3:35.49. Yet he was only 4th in the SEC mile final. Is a guy who was 4th at his conference meet really going to win NCAAs?
This feels like a wide-open race. Mario Garcia Romo of Ole Miss was 5th in the NCAA 1500 last year but got spanked over the last two laps to finish 3rd in the 3k at SECs this year (though he did anchor their winning DMR the night before). Illinois' Jonathan Davis (3:54.59 pb) beat Beadlescomb to win Big 10's. Crayton Carrozza of Texas, the #11 seed, is an intriguing bet after running 1:47.22 to win the 800 at Big 12's.
JG prediction: This should be a fascinating final. If I were Beadlescomb, I'd seriously consider trying to push the pace and run 3:53 from the front like Cole Hocker did last year. Obviously that's incredibly tough to do, but it might be Beadlescomb's best chance of success, especially since some of his opponents will be doubling back from the DMR and would likely prefer a tactical final. Maybe reach out to Kipsang, another noted front-runner, and see if he has any interest in helping with a lap or two (though Kipsang may be in the DMR as well).
The name I keep coming back to is Mario Garcia Romo. He beat Kipsang and Davis convincingly at the Music City Challenge on February 11, where he ran 3:53.36 to win by a full second, and he (usually) closes very well. That he will likely be doubling back from the DMR the night before worries me, but he handled it well at NCAAs last year — he split 3:53 to take Ole Miss to second in the DMR and doubled back to finish third in the 3k, finishing only behind Oregon supermen Hocker and Teare. This year he will have three races instead of two, but I have more confidence in him than anyone else in the field — Garcia Romo FTW.
Men's 5,000: Who will prevail in a super deep field?
(final Friday 6:05 p.m. ET)
  1  Adriaan Wildschutt            JR FL State           13:09.30 
  2  Dylan Jacobs                  JR Notre Dame         13:14.04 
  3  Wesley Kiptoo                 JR IA State           13:14.74 
  4  Ky Robinson                   FR Stanford           13:21.85 
  5  Aaron Bienenfeld              SR Oregon             13:21.99 
  6  Abdihamid Nur                 SO No. Arizona        13:22.24 
  7  Nico Young                    FR No. Arizona        13:22.59 
  8  Brian Fay                     JR Washington         13:24.00 
  9  Cole Sprout                   FR Stanford           13:24.38 
 10  Ehab El-Sandali               SR Iona               13:25.01 
 11  Sam Gilman                    JR Air Force          13:25.17 
 12  Alex Maier                    SO OK State           13:25.79 
 13  Barry Keane                   JR Butler             13:25.96 
 14  Drew Bosley                   FR No. Arizona        13:26.19 
 15  Ahmed Muhumed                 SR FL State           13:26.40 
 16  Amon Kemboi                   SR Arkansas           13:26.44
The times in the men's 5,000 this year were unlike anything we've ever seen at the NCAA level. The fastest time in the 2021 regular season, Conner Mantz's 13:28.00, would not have even qualified for the 2022 NCAA meet. Of the five fastest times in NCAA history, three were run this season between Florida State's Adriaan Wildschutt (13:09.30, #2), Notre Dame's Dylan Jacobs (13:14.04, American collegiate record), and Iowa State's Wesley Kiptoo (13:14.74, #5). The shoes help, of course, as does the extra year of eligibility the NCAA gave everyone, but this is a very talented field.
Kiptoo is the reigning champion after he blasted the first 400 in 59.79 last year, quickly dropping everyone en route to a 13:23.88 meet record. That strategy worked because Kiptoo was way fitter than everyone else in 2021, but that's not the case in 2022. Kiptoo hasn't won a race since the NCAA Midwest Regional in cross country back in November, and while that's a little misleading (his 13:14 came against pros), he's been beaten by collegians in his last six races, including the 3k and 5k at Big 12's (2nd in each race).
Likewise, Wildschutt may have the top seed time, but finished a well-beaten 6th in the 3k at ACCs two weeks ago. I like the winner of that race — Jacobs, who closed his last 200 in 27.13 — more than Wildschutt in this one.
But who I really like is NAU's Abdihamid Nur. Nur was great last year, finishing 7th at NCAA XC and 3rd in the NCAA 10k outdoors, and he's been even better in 2021-22, repeating that 7th-place finish at NCAA XC (the top man on NAU's title team) and running 3:55.94, 7:40.66 (#4 all-time NCAA), and 13:22.24. He did lose to Kiptoo at NCAAs and in a 5k in Boston in December, but we're in March now and Nur has been on fire — he just won the mile at the Big Sky champs and qualified for NCAAs in that event (but he's not running it). His teammate Nico Young, who has been right behind Nur in most races, is a threat to win too.
JG prediction: If this thing goes super fast — like 13:10s — I wouldn't be shocked if Wildschutt or Kiptoo wins it. But I also wouldn't be shocked if there were a bunch of guys still with them at that pace. Nur and Jacobs have the combination of strength and speed that wins NCAA titles and can win any type of race. I'm taking Nur FTW.
Men's DMR: Who will prevail in a super deep field?
(final Friday 6:45 p.m. ET)
  1  Washington                                           9:21.10 
  2  Notre Dame                                           9:21.73 
  3  Ole Miss                                             9:21.94 
  4  Alabama                                              9:22.43 
  5  Oklahoma State                                       9:22.70 
  6  Indiana                                              9:22.78 
  7  Princeton                                            9:23.30 
  8  Michigan                                             9:23.78 
  9  Wisconsin                                            9:23.85 
 10  Texas                                                9:23.99 
 11  Iowa State                                           9:24.07 
 12  Arkansas                                             9:24.56
Qualifying times in the mile and 5k were super fast this year, but the craziest stat may come in the DMR. Back in 2008, the University of Texas set a collegiate record and world all-time best of 9:25.97 in the distance medley relay. While plenty of teams ran fast in the ensuing decade, that Texas squad — which featured two multi-time NCAA individual champions in Jacob Hernandez and Leo Manzano (a future Olympic medalist) — endured as the record holders. In 2020, an Oregon squad anchored by Cooper Teare finally broke the record. And now, just two years later, 9:25.97 would not even be fast enough to qualify for NCAAs.
Notre Dame had to be the favorite. They were NCAA champs in 2019 and two key members of that squad return in 2022, Samuel Voelz and Yared Nuguse. Voelz is a 1:45 guy who finished 6th in the Olympic Trials last year, and Nuguse is the best miler in the NCAA and a 2021 Olympian. Plus, both men will be fresh (Voelz, who was 2nd at ACCs, didn't qualify in the 800; Nuguse is running the 3000, which isn't until Saturday). Considering ND won the Alex Wilson Invite (the race that produced 7 of the 12 NCAA qualifiers) and Nuguse has a knack for coming through when it counts, they're going to be tough to beat. And yet…
Notre Dame didn't even win its conference meet. Granted, that was pretty fluky. Notre Dame subbed out Voelz and 800 leg Tim Zepf from the team that ran 9:21 at Alex Wilson. And Nuguse, who went out in 54 for his first 400 and opened up a gap up front, fell while leading on the final turn, allowing Virginia Tech to blow by for the win at ACCs.
"That was more just bad luck," Nuguse says. "I went out really fast so I was kind of chilling, and right as I was about to gear up again toward the end, I think I just took a wrong step on the rail."
Chances are, that race was just a blip for Nuguse, but if it's something more serious, Notre Dame could be vulnerable. So who else is in the field? Washington is the #1 seed, but the problem is that the anchor from the team that qualified for NCAAs, Brian Fay, is running the 5000 on Friday, meaning he can't double back and anchor the DMR. Ole Miss and Alabama are the #3 and #4 seeds, but both of their best milers, Mario Garcia Romo and Eliud Kipsang, are running the mile and would need one of them to go hero-mode to win the DMR. Teams like OK State, Indiana, and Princeton will have totally fresh teams. If ND doesn't win, it's anyone's race.
JG prediction: Unless Nuguse does something crazy again (like go out in 54 and fall on the final turn), I just don't see who is going to beat him on the anchor leg. And between Voelz and Tim Zepf (1:48 this year), the Irish should be able to keep it close enough for Nuguse through three legs. ND FTW.
Note from Rojo: As a Princeton alum, I feel I must point out that Princeton had three guys at 3:58 or better this year and two of the guys aren't even on the DMR. Plus they are coached by Jason Vigilante, who in addition to coaching the 2008 NCAA record team at Texas also guided Princeton to the 2013 NCAA DMR crown. Maybe as an Ivy League alum, Jonathan is afraid to pump the Ivy League as he doesn't want to be accused of being biased. He's a Dartmouth grad and didn't even mention that two of the four legs on the Notre Dame team that won Alex Wilson are Dartmouth grads — the 400 leg was Max Frye and the 800 leg was Tim Zepf.
Men's 3000: Nuguse against the distance men
(final Saturday 6:00 p.m. ET)
  1  Yared Nuguse                  SR Notre Dame          7:38.13 
  2  Abdihamid Nur                 SO No. Arizona         7:40.66 
  3  Nico Young                    FR No. Arizona         7:41.97 
  4  Amon Kemboi                   SR Arkansas            7:42.29 
  5  Eduardo Herrera               SR Colorado            7:42.67 
  6  Cole Sprout                   FR Stanford            7:43.10 
  7  Morgan Beadlescomb            SR Mich State          7:43.22 
  8  Wesley Kiptoo                 JR IA State            7:43.61 
  9  Antonio Lopez Segura          SR Virginia Tech       7:43.64 
 10  Charles Hicks                 SO Stanford            7:43.84 
 11  Athanas Kioko                 SR Campbell            7:45.05 
 12  Ben Veatch                    SR Indiana             7:45.36 
 13  Duncan Hamilton               SO MT State            7:45.40 
 14  Cameron Ponder                JR Furman              7:45.56 
 15  Olin Hacker                   SR Wisconsin           7:45.73 
 16  Colton Johnsen                SR WA State            7:45.80
Usually the 3k is a chance for the best distance runner in the NCAA to win another title. In eight of the past nine years, the 3k champ also won another event at NCAAs.
| | | |
| --- | --- | --- |
| Year | NCAA 3k champ | Also won |
| 2012 | Lawi Lalang | 5k |
| 2013 | Lawi Lalang | Mile |
| 2014 | Edward Cheserek | 5k |
| 2015 | Eric Jenkins | 5k |
| 2016 | Edward Cheserek | 5k, DMR |
| 2017 | Edward Cheserek | 5k |
| 2018 | Andy Trouard | none |
| 2019 | Morgan McDonald | 5k |
| 2021 | Cole Hocker | Mile |
So who meets the criteria this year? Michigan State's Morgan Beadlescomb is the top seed in the mile, though he'll have enough difficulty winning that event before even thinking about doubling back. Abdihamid Nur, Nico Young, and Wesley Kiptoo are all possible 5k champions. But the obvious pick is Yared Nuguse. He ran 7:38.13 this year to break Alistair Cragg's NCAA record that had stood for 18 years, and he did it mostly alone. No one is going to be dropping him in this race. And are the likes of Nur, Young, or Kiptoo really going to be able to outkick a 3:34 Olympian in the 1500? Seems unlikely.
JG prediction: If things go off-script on Friday — Nuguse and Notre Dame get upset in the DMR, or someone looks totally untouchable in the 5k — then I reserve the right to change this prediction. But I'm trusting that Nuguse — who skipped individual events at ACCs so he could make sure he is 100% ready to go at NCAAs — and picking him FTW here.
Team Battle
Below we took a look at the top 5 teams in the USTFCCCA's computer rankings and scored the descending order list. Arkansas is actually #1 in the rankings as they have a lot more bodies at the meet than Georgia or NC A&T in non-scoring positions.
Georgia – 39 points
1 Matthew Boling SO Georgia 20.27
4 Elija Godwin JR Georgia 45.38
3 Georgia 3:02.59
1 Matthew Boling SO Georgia 8.25m
2 Kyle Garland SO Georgia 6205
North Carolina A&T – 32
200 – 3 Javonte Harding SO N.C. A&T 20.33
400 – 1 Randolph Ross JR N.C. A&T 44.83
60h – 2 Leonard Mustari FR N.C. A&T 7.55
60h – 5 Rasheem Brown SR N.C. A&T 7.63
4 x 400 – 5 N. Carolina A&T 3:03.39
Arkansas – 31
400 – 7 James Benson II JR Arkansas 45.88
800 – 5 Kieran Taylor SR Arkansas 1:47.12
3k – 4 Amon Kemboi SR Arkansas 7:42.29
60h – 8 Phillip Lemonious SO Arkansas 7.66
4x 400 – 4 Arkansas 3:03.18
LJ – 5 John Baker FR Arkansas 8.01m
Hept  – 1 Ayden Owens SO Arkansas 6272
Texas Tech – 28
60 – 1 Terrence Jones FR TX Tech 6.47
200 – 5 Courtney Lindsey JR TX Tech 20.63
800 – 2 Moad Zahafi SR TX Tech 1:45.99
60h – 6 Vashaun Vascianna FR TX Tech 7.66
TJ – 7 Jalen Seals SR TX Tech 16.31m
HEpt – 8 Gary Haasbroek JR TX Tech 5833
Oregon – 28
60 – 2 Micah Williams FR Oregon 6.48
Mile – 4 Jack Yearian SR Oregon 3:54.54
Mile – 6 Reed Brown SR Oregon 3:54.77
5000 – 5 Aaron Bienenfeld SR Oregon 13:21.99
TJ – 2 Emmanuel Ihemeje FR Oregon 16.69m
Team Prediction: I don't know. What do you think? Make your prediction for the team title at the 2022 NCAA indoor meet on our world-famous fan forum/messageboard. MB: Official 2022 NCAA Indoors Discussion Thread