American Men Advance in Men's 800 (Murphy Looks Great), Blessing Okagbare Is Booted from the Games – Day 2 Morning Session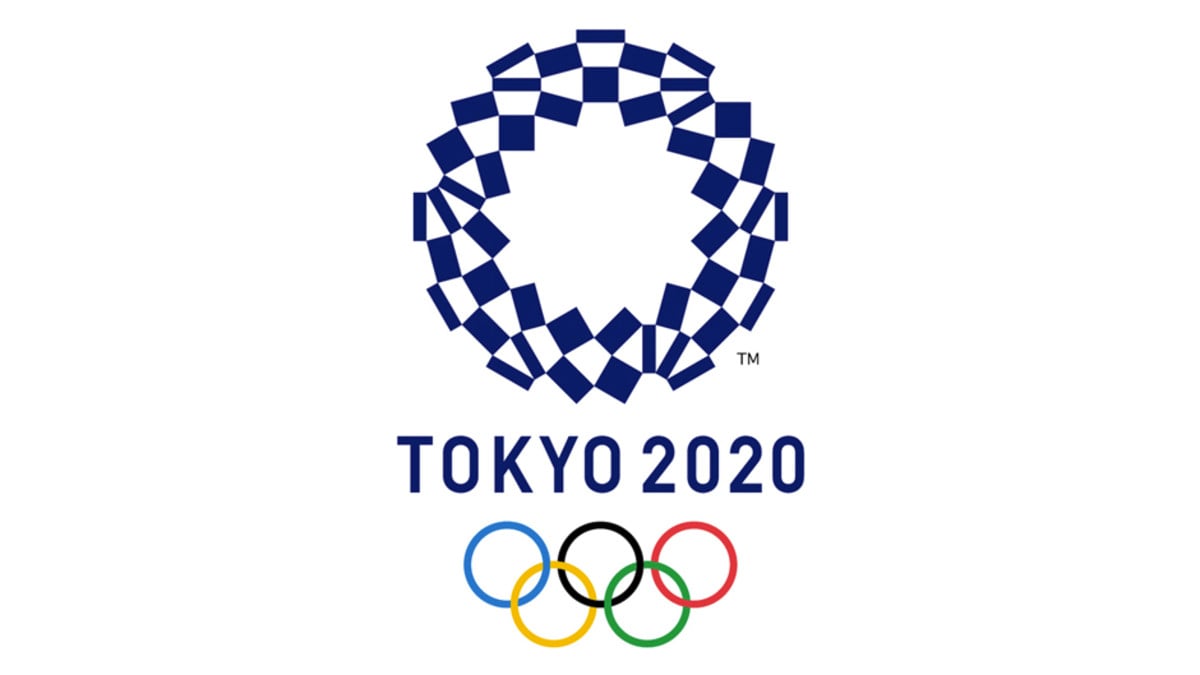 July 30, 2021 to August 08, 2021
By LetsRun.com
July 31, 2021
TOKYO — Track action on the second morning of competition at the 2020 Olympics included a trio of Americans advancing to the 800-meter semifinals, Sydney McLaughlin and Dalilah Muhammad starring in the first round of the women's 400 hurdles, and a shocking doping positive as Nigeria's Blessing Okagbare was provisionally suspended between rounds of the 100 meters after testing positive for HGH two weeks ago.
The biggest story of the second morning of track & field came via press release as the Athletics Integrity Unit announced that Nigeria's Blessing Okagbare had been provisionally suspended for HGH. The strangest thing about this case was the timing: Okagbare tested positive in an out-of-competition test on July 19, but the AIU was not notified of the test result until Friday, after Okagbare had run her first-round race in Tokyo. Okagbare, who had run 10.89 and a wind-aided 10.63 this year at age 32, was set to run the 100m-meter semis tonight and was a contender to win a medal.
Article continues below player
A full recap of Saturday morning's track action appears below, beginning with the men's 800 prelims, where Americans Clayton Murphy, Isaiah Jewett, and Bryce Hoppel all made it into Sunday night's semis.
Men's 800 prelims: Americans, Kenyans through; Dustin out
The first round of the men's 800 got off to a hot start, as Kenya's Ferguson Rotich ran 1:43.75 to win the first heat, the fastest non-final 800 of all-time and the eighth-fastest time in the world this year.
Beyond Rotich, all but one of the biggest names got through to the semifinal without issue, including all three Americans, the other two Kenyans, and world leader Nijel Amos of Botswana.
Young star Oliver Dustin, the 20-year-old British runner-up who ran 1:43.82 this year, was the biggest contender not to advance. Dustin only ran 1:46.94 in the second heat and was never a factor. Dustin's absence in the semifinals is disappointing because he is a great talent with a great kick. His buildup for the Games wasn't ideal as he hadn't raced since the British Trials as he had to pull out of Monaco after cocaine was found in his doping specimen before he was ultimately cleared to compete. An official statement hasn't been issued as to what exactly happened but The Telegraph wrote that "it is understood Dustin's sample was cross-contaminated with another sample and the French authorities have dropped the case."
Most of the North American contingent got the job done, as in addition the three Americans advancing (Clayton Murphy with heat win, Bryce Hoppel with top 3 auto qualifier, and Isaiah Jewett qualifying on time), Canadian stud Marco Arop and Mexican record holder Jesus Tonatiu Lopez won their respective heats. Canadian record holder Brandon McBride, running his second race of the year, did not advance, going 1:46.32 in heat six.
Quick Take: The first heat was ridiculously quick
NCAA champion Isaiah Jewett pushed the pace in the first 600 of the first heat, going through 400 in 51.65 flanked by Australian Peter Bol, Rotich, and Great Britain's Elliot Giles.
All three of those men, plus Morocco's Abdelati El Guesse, would ultimately pass Jewett, but Jewett did not run slow for a first-round race.
Rotich broke 1:44, Bol ran a personal best and Australian record 1:44.13 for second, Giles passed Jewett in the home straight and went 1:44.49, and El Guesse went 1:44.84 for fourth.
"That was insane man … holy moly," Giles said after the race. The British champ said he knew at 600 meters that the heat was going quick and he'd get in on time even if he wasn't in the top 3, but wanted to be top 3 anyway, so he "just cruised" in third.
Jewett's 1:45.06, which got him 5th in his heat, ended up as the sixth-fastest time of the day, so he qualified easily on time to the semifinals. The only other time faster was Amos' 1:45.04 to win heat four.
Quick Take: Murphy looks great, All 3 Americans through
Making it through the first round in an event like the 800 is never a guarantee, as shown when two men tripped and fell today, so it is notable that all three American men and all three American women made it through in Tokyo.
Bryce Hoppel ran 1:45.64 for third in heat six, running in second for the majority of the race before Kenyan Emmanuel Korir passed him in the home straight.
Jewett ran his preferred front-running strategy and it paid off, as none of the other heats tried to match the pace of the first. It has not failed him all year, so why would he change it now?
But the best performance of the day from the American trio was Murphy, who ran a negative-split 1:45.53 (52.80-52.73) to win heat three. He was boxed in with 100 meters to go before sliding between Daniel Rowden and McBride and blasting away.
Quick Take: Murphy is full of confidence
This is Murphy's fourth global championship and he feels very good about where he is mentally entering the Games.
"I'm at the age where I know how to handle everything and I can process the fact that I'm an Olympic medalist, I'm one of the favorites," Murphy said. "All these things excite me versus, like, oh my god I have pressure."
Murphy raced three times after the Trials in Europe, and he feels those efforts, which were designed to simulate the rounds in Tokyo, did him good.
"A week before Trials, I had a hamstring strain, so I took a week off leading in the Trials, ran three extremely stressful, mental and physical races, and then pretty much spent a week of rehab [after the Trials]. So I needed workouts and we were trying to find a balance of doing 800-meter workouts at the same time as not over pushing 800-meter workouts. So the best way that I've run in the past is racing. So, to go out in the States and run, more than likely 1:46's, is just wasn't going to get me the same effort as going over there."
Murphy didn't finish higher than third in any of his European races, but he said he puts zero stock in those results.
"You don't get 10 extra meters on anybody for running 1:42 in Monaco," Murphy said.
Quick Take: Bryce Hoppel is finally healthy, and he's dangerous
If Bryce Hoppel hasn't looked right to you this year, you're not alone. He hasn't felt right either, as he strained his quad badly in June and said he barely held himself together through the Olympic Trials. The quad was still giving Hoppel issues when he raced in Monaco (11th in 1:47) and Gateshead (5th in 1:45), but Hoppel said that the injury turned a corner a couple of weeks ago and since then he has felt 100% again.
He looked it today, as he was able to sit in his preferred second spot for almost the entire race to make it to the semis. Hoppel was a surprising 4th at Worlds in 2019, but now that he's healthy, wants to contend for the podium in Tokyo.
Hoppel may have World Championship experience, but he said the Olympics is a different level of excitement — Hoppel was so pumped for his race this morning that he woke up buzzing at 4 a.m.
Quick Take: A healthy Nijel Amos, the "last man standing" from 2012, says he's done some "impossible" training sessions and is hoping the final is as fast as possible
We caught up with an introspective Amos after the first round. Amos has done an awful lot in the sport save for win Olympic gold. The holder of two 1:41 clockings in his career — one in 2012 and one in 2019 — has only made one global final since 2012 (5th in 2017) but knows he's much better than his recent championship record.
"I believe I'm one of the best in the world consistently [in the 800 meters]. I'm the only man standing from the 2012 [Olympic world record race] and that should be saying something about who I am. It's all about trying to calm my nerves and give myself a chance," said Amos.
"[In 2012] I was just a young kid who just runs [with] nothing to lose. You know, eventually, the brain gets some scars, you know, you start thinking a lot. I'm getting back to breaking those scars again, trying to find that little boy [again] and turn it on."
"I've managed to do a couple of good workout sessions. I'm more healthy than I've been the past years, so that should count for something…
"[Running 1:41 twice, seven years apart] shows that I've got something special. I just need to get it right, to get the right day. [In 2019], I was in the best shape in the world I tell you. I was going to be unbeatable at the World Championships, but it wasn't my time and in my last session I got hurt. So it's all about trying to get the right time and good timing."
Amos said that between 2012 and 2016 he was never healthy. He quipped that he spent more time "in the hospital than in the stadium". He moved across the globe to join the Oregon Track Club and be coached Mark Rowland with the #1 goal of getting healthy again. He thinks he's done a good job of largely doing that save for 2019.
He said this year before Doha he had a "little bit of a hamstring" issue but he called it a "blessing in disguise" as he's been able to do some "impossible" training sessions that he doesn't think anyone else in the world can do.
As for the final, Amos admitted he hopes it is "as fast as it could be." "The faster the race the better for me you know," said Amos.
When we asked him if he'd be okay with setting a fast pace on his own, he said he should be as if he wants to take a crack at the world record, he needs to be able to push it himself.
When asked what it was like to move halfway across the world to train, Amos said it was worth it. "I don't get to go home that often but at the moment I'm getting fed. You know if we get the results – everything comes home," said Amos who also referred to the World coming to his new home in 2022 where he wants to be "spectacular" in front of his adopted hometown fans.
Quick Take: Elliot Giles is loving the Tokyo track — "I think the London and this stadium are the the two best tracks in the world"
Some pundits have been critical of the Games because there are no fans. Don't tell that to Brit Elliot Giles as he raved about the atmosphere.
"It feels like the London Olympic Stadium. It's got that same atmosphere — exactly the same. In fact, this probably feels bigger, but it's exactly the same vibe. I think London and this stadium are the two best tracks in the world in my opinion, because of just the feel of it, the ambience. The feeling of it being empty bit still [feeling] full. It's a good stadium."
Quik Take: Oliver Dustin didn't want to use his temporary cocaine-related absence as an excuse
Dustin was a nonfactor in heat #2 and finished 6th in 1:46.94. A few weeks ago, he had to miss the Monaco DL as cocaine showed up in a drug sample of his but he was ultimately cleared.
"I just didn't have it today," said Dustin, who in June ran 1:43.82 to break Seb Coe's U23 British record. He said his training camp prior to the Games went well but he simply felt flat.
Dustin said today's subpar race would make him "hungrier" for the future and that he felt that his first Olympic experience taught him a lot.
He didn't want to answer any questions related to the specifics of his cocaine suspension.
Quick Take: Don't call Isaiah Jewett a front-runner
Isaiah Jewett's coach Quincy Watts doesn't like it when people describe Jewett as a front-runner as he doesn't like the idea of putting his athletes in a box.
"He wants people to know that he can coach any type of [runner who runs from the] front or back," Jewett says.
But Jewett is a front-runner, and it has paid off handsomely in 2021, first with an NCAA title, then a runner-up finish at the Olympic Trials, and now a spot in the Olympic semifinals. Making the final will be tough as this is an extremely deep field, but whatever happens from here, Jewett's season has been a roaring success.
Quick Take: Brit Daniel Rowden is dreaming of a medal — "That's the goal"
The 23-year old Rowden, who ran 1:44.09 last year, ran 1:45.73 for second in heat #3 behind Murphy. He had pulled out of a DL race after finishing third at the British Trials because of a "little niggle" and said today's run was a "good confidence booster." He said he came into the year after a "fantastic winter" and that the goal is to challenge for the podiuum in the final.
Quick Take: Don't sleep on Michael Saruni and the Kenyans

One of the things we wondered about heading into these champs was the health of Kenya's Micahel Saruni who hadn't raced since winning the Kenyan Trials. This morning, Saruni was second in heat 4 in 1:45.21 and looked fine. His teammate Emmanuel Korir told us that Saruni has been healthy and was supposed to go to Monaco but had visa problems. When we asked Korir who was in the best shape of the three Kenyans he didn't answer but said not to rule out a 1-2-3 in the final.
Women's 400 hurdles: McLaughlin, Muhammad & Bol cruise
One of the most heavily-anticipated events of the 2020 Olympics kicked off this morning, and the three medal favorites, Sydney McLaughlin and Dalilah Muhammad of the USA and Femke Bol of the Netherlands – 3 of the 4 fastest women in history, all looked terrific as all won their heats and posted three of the four fastest times of the day.
Muhammad led the way with her 53.97 effort in heat 5 — a time only six other women in the world this year have run. Bol was next at 54.43 to win heat 4, followed by Ukraine's Anna Ryzhkova (54.56 in heat 2) and McLaughlin (54.65 in heat 3).
One notable woman who failed to advance was Jamaica's Ronda Whyte, who entered the meet with the #11 time in the world this year but false-started in heat 4 and was disqualified.
Anna Cockrell, the NCAA champ in both hurdle events this year for USC, also advanced to the semis after running 55.37 in heat #2.
Quick Take: The Americans seemed totally unbothered by the early morning start time
A contingent of the media wanted to know how the 9 a.m. start time impacted the Americans. With the heat and humidity in Tokyo, it certainly doesn't feel early to us, and Americans said they were to not be bothered by it.
McLaughlin said "you just wake up and get ready…. roll with the punches."
The former WR holder Muhammad siad she's beeing going to bed at 9 p.m. and getting up at 5 a.m. since she got to Japan and is used to it.
Cockrell said it did impact her normal pre-race routine as she likes to dance to music and put on makeup before going to a meet but since she had a suitemate and teammates nearby in the village, she needed to be respectful of them. She called it a "quieter process."
Quick Take: Muhammad recognizes the final could be historic and says there are advantages and disadvantages to being the former WR holder
The women's 400h this year features 3 of the 4 fastest women in history. Muhammad called it a "great moment in history." When asked if she likes being the underdog despite the fact she's the defending Olympic champ, Muhammad said there are advantages and disadvantages. "It's good to be in that number one spot. In the #2 spot, you have nothing to lose. So it's give or take," said Muhammad.
Muhammad got a late start to her season this year said her training "turned around quick" and that she's "feeling good" and "ready to run" here in Tokyo. She thinks she's perfectly suited for the humid conditions as she trains in Fort Worth, Texas.
Quick Take: Femke Bol is ready for the moment
Bol spoke to the press in her native language but a member of the Dutch press told us she said she can cope with the pressure as she's in "great shape."
Quick take: Cockrell admitted she was nervous
After finishing third in heat #2, Cockrell said she was nervous in her Olympic debut. "I just let my nerves get the best of me… I'm ready to really run now."
Quick Take: Colombia's Melissa Gonzalez broke her own NR (again) and the Detroit Lions were pumped
In heat #1, 27-year old Melissa Gonazalez surprisingly finished second ahead of Cockrell in 55.32, her 4th pb and NR of the year. This was the reaction of the Detroit Lions at their NFL training camp.
LFG 😤 pic.twitter.com/9cu4NKTuEX

— Detroit Lions (@Lions) July 31, 2021
Gonzalez, who ran collegiately at Texas, is the former HS sweetheart and now husband of the Lions backup QB David Blough. In college, she never made an NCAA final and had a pb of 57.38.
Women's 100 hurdles: Jasmine Camacho-Quinn leads all qualifiers
As she has all year, Jasmine Camacho-Quinn was out in front as the women's 100-meter hurdles opened with the first round this morning. Camacho-Quinn ran 12.41 to win her heat — faster than anyone else in the world this year, but just the fourth-fastest this year by Camacho-Quinn, who leads the world at 12.32. Camacho-Quinn's time this morning would have won every Olympics except for three.
Behind Camacho-Quinn, all three Americans — Keni Harrison, Christina Clemons, and Gabriele Cunningham — advanced automatically, with world record holder Harrison winning her heat in 12.74.
Editor's note: The title of this article was originally "American Men Advance in Men's 800 (and Look Good Doing It), Blessing Okagbare Is Booted from the Games – Day 2 Morning Session"