2020 Olympic Women's 800 Preview: USA Leads the Way as Teenager Athing Mu Goes For Gold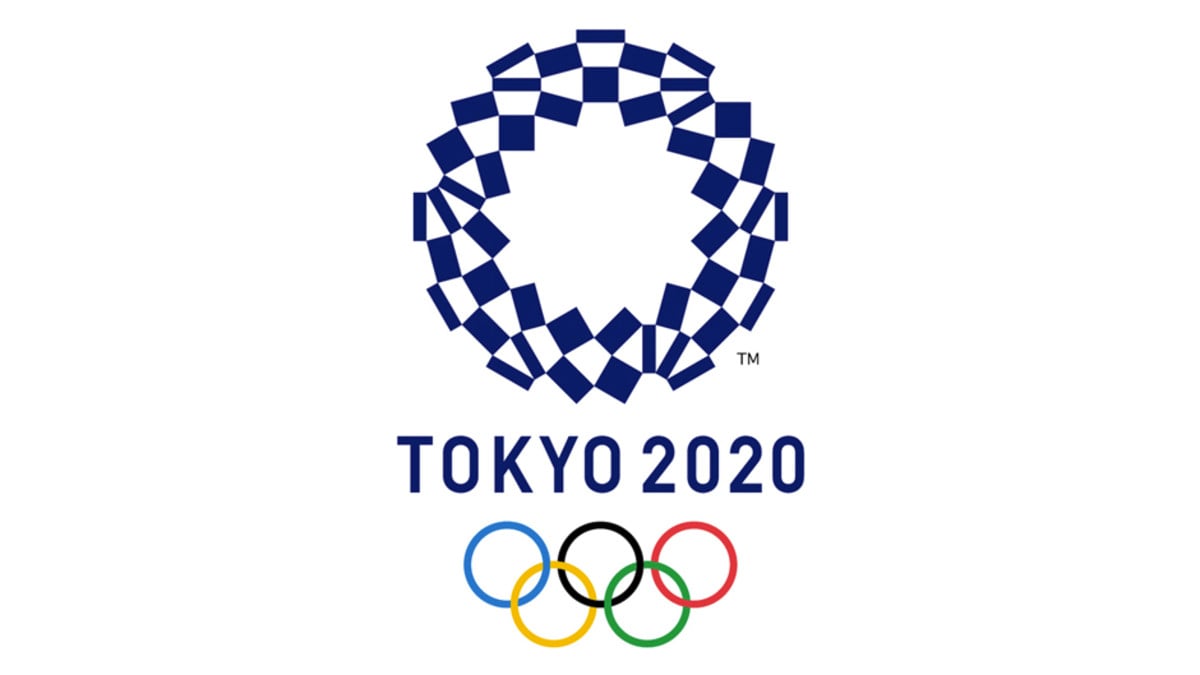 July 30, 2021 to August 08, 2021
By Jonathan Gault
July 28, 2021
Athing Mu, a 19-year-old American, is the Olympic favorite in the women's 800 meters.
Let that sink in: an American is the favorite in an Olympic mid-d/distance event. Do you realize how rare that is?
Article continues below player
There have been 33 Olympic/World Championship women's 800-meter finals. Only once has an American stood atop the podium: Madeline Manning Mims in 1968. The US has not won an Olympic medal in the women's 800 since 1988 — well before any of this year's US Olympians were born.
In fact, in the history of the Olympics, only two American woman have ever won a mid-d/distance event: Mims and Joan Benoit Samuelson, who claimed marathon gold in Los Angeles in 1984.
So the fact that America has the gold-medal favorite — and she is a freaking teenager — is pretty incredible.
And it's not just Mu. All three Americans heading to the Olympics — Mu and 2019 World Championships medalists Raevyn Rogers and Ajee' Wilson — will have realistic dreams of a medal in Tokyo. And considering Kate Grace — who was only 7th at the US Olympic Trials — just returned from a European tour that saw her win multiple Diamond Leagues, a US podium sweep is not out of the question.
It's still not likely, mind you. Of the five fastest women in the Olympic field, Mu is the only American. But the fact that we're discussing it at all is pretty wild. Let's get into it.
Well before we do, let's get a brief history lesson from LetsRun.com co-founder Robert Johnson who wrote this paragraph. He feels we should talk about why an American sweep isn't out of the question. Since 2000, the event has been dominated by women who are believed to be intersex (not 100% but certainly most of the golds). So many articles talk about women with 'naturally high levels' of testosterone but we call a spade a spade. Two-time reigning Olympic champ Caster Semenya of South Africa is no longer eligible for this event as she has refused to take birth control pills to reduce her testosterone which is sky high as she has internal testes. Before the rise of the intersex women during the 21st century, the event was largely dominated after Madeline Manning by women from Eastern Europe who likely also had elevated testosterone – but from taking PEDs.
Prelims: Thursday, July 29, 8:55 p.m. ET
Semis: Saturday, July 31, 7:50 a.m. ET
Final: Tuesday, August 3, 8:25 a.m. ET
2019 Worlds results
1. Halimah Nakaayi, Uganda 1:58.04
2. Raevyn Rogers, USA 1:58.18
3. Ajee' Wilson, USA 1:58.84
4. Winnie Nanyondo, Uganda 1:59.18
5. Eunice Sum, Kenya 1:59.71
2021's fastest performers (among women entered)
1. Athing Mu, USA 1:56.07
2. Rose Mary Almanza, Cuba 1:56.28
3. Natoya Goule, Jamaica 1:56.44
4. Jemma Reekie, Great Britain 1:56.96
5. Keely Hodgkinson, Great Britain 1:57.51
The Americans
Athing Mu's 1:56.07 victory at the US Olympic Trials was the single most impressive women's 800-meter performance since Caster Semenya left the event. Running in the biggest race of her life, three weeks after her 19th birthday, Mu totally destroyed a stacked field led by the reigning silver and bronze World Championship medalists, using a 28.49 final 200 to put over a second-and-a-half on runner-up Raevyn Rogers.
In a way, Mu's race at the Trials was reminiscent of Semenya as she hung around the front until deciding to take over on the second lap, eventually blasting away from everyone else over the final lap. We like to talk about strategy and tactics, but sometimes running is pretty simple. When you can run 1:56.07 (and an unreal 49.57 for 400), you don't need to worry much about tactics: just run away from everyone else. Since 2008, only Semenya, Niyonsaba, and Wilson have run faster, and the first two women aren't running the 800 in Tokyo.
The Olympics add another layer of pressure, but Mu showed at the Trials that she can handle rounds (and there will be a two-day gap between the semi and final in Tokyo). There are two main obstacles standing between Mu and a gold medal: a long season, and a deep, talented field of competitors.
Mu ran her first race of 2021 back on January 16 and has raced a total of 31 times this year, including prelims and relay legs. That is a lot more than her rivals such as Rogers (nine races), Natoya Goule (15 times), and Jemma Reekie (10 times). But on the men's side, we have recent evidence of collegiate 800m stars successfully extending their season deep into the summer. Clayton Murphy raced 28 times in 2016 before earning Olympic bronze in Rio; Bryce Hoppel raced 24 times in 2019 before taking 4th at the Worlds in Doha. And Mu has been running long seasons since she was in high school, whether it was the 2017 AAU Junior Olympics in August, the 2018 Youth Olympics in October, or the 2019 USATF Outdoor Championships in late July. That's not to say there's no chance that Mu runs out of gas in Tokyo…but she has showed no signs of slowing in 2021.
The bigger impediment is simple. There are a lot of fast women out there! Goule, Reekie, and Rose Mary Almanza have all run 1:56 as well this year, and in a one-off race, anything can happen, as we saw at the 2019 Worlds. But here's the scary part for the rest of the world: what if Athing Mu is not done improving? Again: she's only 19 years old and just dominated a US championships in a way Ajee' Wilson never could. With another month of training and a more aggressive race plan, would you be shocked if she ran 1:55 in Tokyo?
If Mu doesn't go out and stomp everyone, Rogers also has a shot at the gold. Her big kick means that she is a threat as long she is even close to the front — remember she was 7th with 100 to go in 2019 and wound up 2nd. After some growing pains this season under new coach Pete Julian, Rogers has hit her stride with a 1:57.66 pb at the Trials and a 4:29 mile in California on July 18, a very solid run for a woman with a 400/800 background.
The third American, Ajee' Wilson, managed 1:57.84 (in a mixed-gender race) on July 18, her fastest time since July 2019, and a good sign heading to Tokyo considering she said at the Trials she had been dealing with a few unspecified setbacks during her buildup this year. Wilson has not been the dominant force of years past, but she's a strong championship runner (World Outdoor bronze in '17 and '19, World Indoor bronze in '16 and '18) and another medal this year is still possible.
The Other Medal Contenders
As good as the Americans are, there are plenty of other women capable of finishing on the podium in Tokyo, but it's tough sorting them all out. Cuba's Rose Mary Almanza, who has dropped almost a second-and-a-half off her pb this year at age 29, is the second-fastest in the world this year, running 1:56.28 in Stockholm on July 4, just ahead of Jamaica's Natoya Goule (1:56.44). Yet five days later in Monaco, Almanza finished dead last (Goule was 4th) behind Brits Laura Muir (who is not even running the 800 in Tokyo) and Jemma Reekie (second in 1:56.96, a personal best). Reekie was beaten at the UK champs by the British Athing Mu: 19-year-old Keely Hodgkinson, who ran a massive negative split (62-57) to win the race in 1:59.61. And of course, Hodgkinson was beaten by Almanza and Goule in Stockholm. The transitive property is of no help here.
Of those four women, I'm highest on the Brits. Reekie is very consistent — she knows how to win races — and looks to be peaking at the right time. And Hodgkinson, like Mu, is a megatalent (she won Euro Indoors in March four days after her 19th birthday) which gives her a great upside. Great Britain has three medals all-time in this event (silver and gold by Kelly Holmes in 2000 and 2004, gold by Ann Packer in 1964); I predict it will win at least one more in 2021. Almanza, meanwhile, has never made a senior global final. Going from that to Olympic champ at age 29 would be one of the unlikeliest transformations we've seen in recent years.
There are a couple other medalists in this field we ought not to forget. What about the reigning world champ, Halimah Nakaayi of Uganda? Nakaayi has finished 6th, 2nd, 2nd, and 7th in her four races this year — in fact, she's 0-for-8 since winning Worlds in '19 — but she has gotten faster every time out, running a pb of 1:58.03 in Monaco on July 9. She's been in better form than she was in 2019, but the event is stronger now as well.
And how about Melissa Bishop-Nriagu of Canada? The would-be 2016 gold medalist in a non-DSD world (she was 4th in Rio), Bishop-Nriagu gave birth in 2018 and had to endure the death of her coach Dennis Fairall in 2020. Now 32 and training under coach Trent Stellingwerff, Bishop has quietly put together a strong season, running 1:58.36 in her final race before Tokyo, her fastest time since 2017. If she gets into the final, watch out.
Werkwuha Getachew, who emerged from nowhere to win the Ethiopian trials in 1:56.67 (#4 in the world this year) is entered in Tokyo but it does not appear as if she will compete, with the speculation being she too could be intersex. If she does run, she is a medal threat as well.
***
JG prediction: 1. Mu 2. Reekie 3. Rogers
Mu has the best speed in the field and showed at the Trials that rounds aren't an issue for her: she ran her fastest time ever in her third race in four days. She could, conceivably, try to go wire-to-wire, but that's a lot of pressure on a 19-year-old. It's also potentially dangerous as Goule loves to go out hard and fighting Goule too much to maintain the lead is what derailed Wilson at Worlds in '19.
Mu's best bet may be to just run back her strategy from the Trials (which was similar to what David Rudisha did to win his second Olympic title). Don't worry about a fast early pace. Just make sure you're in position to move somewhere between 300 and 200 to go, and then use that incredible top gear to separate from everyone else.
Reekie was beaten by Hodgkinson at the British trials but has otherwise been very impressive in 2021, while I can definitely see Rogers blowing by three women in the home straight to take the bronze.
Talk about the women's 800 on our world famous fan forum / messageboard: MB: Women's 800 Official Discussion Thread – Can Athing Mu make history and win Olympic gold at 19?