2020 Olympic Women's 5K Preview: Part 1 of Sifan Hassan's Triple? Or Will It Be Gold for Gudaf Tsegay?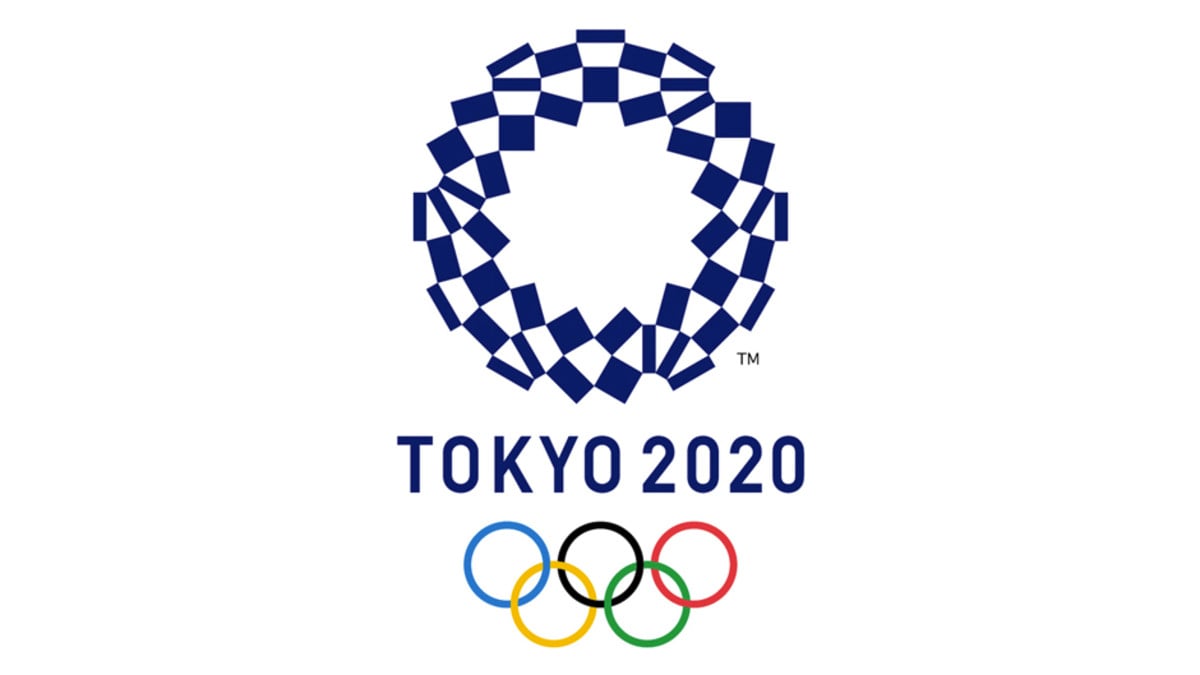 July 30, 2021 to August 08, 2021
By Jonathan Gault
July 26, 2021
The Netherlands' Sifan Hassan was the biggest story of the 2019 World Championships in Doha, completing an unprecedented 1500/10k double and doing so in mind-blowing fashion: she ran a championship record 3:51.95 in the 1500 and closed her 30:17.62 victory in the 10k with a 3:59 final 1500. It was one of the most remarkable feats in track & field history.
Hassan's encore in Tokyo could be even better.
Article continues below player
Hassan has entered the 1500, 5000, and 10,000 meters at the Olympics. Running all three would require six races in nine days, culminating with back-to-back finals on the last two days of competition: the 1500 final on August 6 and the 10,000 final 22 hours later on August 7. It's tough, but not impossible. This would be Hassan's schedule (all times local):
July 30: 5000 prelims, 7 p.m.
August 2: 1500 prelims, 9:35 a.m.; 5000 final, 9:40 p.m.
August 4: 1500 semis, 7 p.m.
August 6: 1500 final, 9:50 p.m.
August 7: 10,000 final, 7:45
Hassan has not revealed her plans, partly because she wants her competitors to sweat it out and partly because even she doesn't know for sure what she will be doing yet.
"I can honestly say we won't decide until the last possible moment," her coach Tim RowBerry told LetsRun. "In the end it will be Sifan's decision, just like her last-minute decision in Doha. My goal is to prepare her to succeed in any combination but leave the final decision to where she feels most confident."
Hassan has never won an Olympic medal of any color and would be the strong favorite in both the 5,000 and 10,000. Would she really enter the 1500 as well — and potentially harm her chances in the other events — to chase an audacious triple? RowBerry says it is possible.
"If she did decide to try a 5k/1500 double in the end, there would be no reason not to run the 10k after (barring exhaustion of course)," RowBerry said.
And then there is this quote from Hassan (granted, this was before Faith Kipyegon spanked her in the Monaco 1500):
"Life is not about medals, it is not about gold, it is also about history."
Hell yeah!
How can you not love that attitude? When the very best athletes try to find their limits…that's when the magic happens. This challenge will test Hassan like no other, but if she can somehow snag three golds, it would go down as perhaps the greatest feat in women's Olympic track & field history. Consider: only seven women have won three individual Olympic golds in their career. Hassan is trying to do that in the span of nine days.
Should she succeed, Hassan would join countrywoman Fanny Blankers-Koen (who won the 100, 200, and 80m hurdles at the 1948 Olympics in London) as the only woman to win three individual golds at the same Games. It's been done a few times on the men's side, notably by Paavo Nurmi in 1924 (1500, 5k, cross country), Jesse Owens in 1936 (100, 200, lj), Emil Zatopek in 1952 (5k, 10k, marathon) and Carl Lewis in 1984 (100, 200, lj). That is the company Hassan will be in if she completes the triple. Track & field immortality beckons.
Hassan, Tsegay, & Obiri all chasing first Olympic title
Prelims: Friday, July 30, 6:00 a.m. ET
Final: Monday, August 2, 8:40 a.m. ET
2019 Worlds results
1. Hellen Obiri, Kenya 14:26.72
2. Margaret Kipkemboi, Kenya 14:27.49
3. Konstanze Klosterhalfen, Germany 14:28.43
4. Tsehay Gemechu, Ethiopia 14:29.60
5. Lilian Rengeruk, Kenya 14:36.05
2021's fastest performers (among women entered)
1. Gudaf Tsegay, Ethiopia 14:13.32
2. Ejgayehu Taye, Ethiopia 14:14.09
3. Senbere Teferi, 14:15.24
4. Hellen Obiri, Kenya 14:26.38
5. Eilish McColgan, Great Britain 14:28.55
This preview will operate under the premise that Hassan will run the 5k. Logically, it makes sense for her. The 10k is a straight final and it's the last event, so, as RowBerry said, there's really no reason not to start that race unless she's exhausted. As for her second event, Hassan already did the 1500/10k double in Doha, and she has a better shot at gold in the 5k than the 1500 since there's no Faith Kipyegon in the 5k. So I expect Hassan to run the 5k and 10k; the big question is whether she adds the 1500, and we'll just have to wait until August 2 for an answer to that.
Should Hassan run, she will be the favorite here, though this is a strong field featuring six of the 12 fastest women of all time though the world record holder Letesenbet Gidey will not be running — the Ethiopian federation is not a fan of allowing athletes to double, so Gidey is running the 10k only in Tokyo (Even though Gidey is the WR holder, we wouldn't pick her to win this if she did run as that WR was her only 5000 win her last 14 5000 races).
Hassan has only run one 5k this year, an easy 14:35 at the Sound Running Track Meet, but she has the fastest 1500 pb (3:51.95) and 10k pb (29:06.82, #2 all-time) in the field so I'm fairly confident she can run a decent 5,000 meters as well.
Her biggest challenger is Gudaf Tsegay, who won the Ethiopian trials in 14:13, the fastest time in the world this year and #5 in history (she also beat world record holder Letesenbet Gidey over 5k back in April). Hassan easily beat Tsegay in the 1500 at the 2019 Worlds, but Tsegay has actually run faster in 2021 (a 3:53.09 WR indoors compared to Hassan's 3:53.60 sb) and has good (if not Hassan-like) range, running 29:39 for 10k as well.
The other two Ethiopians, 21-year-old Ejgayehu Taye and 2015 Worlds silver medalist Senbere Teferi, are both formidable, as they sit #6 and #7 on the all-time list. But neither has a kick to match Hassan or Tsegay.
One woman who might is Hellen Obiri. The 31-year-old Kenyan has won almost everything in the sport: the Commonwealth Games, World Indoors, World Outdoors (twice in the 5k), and World XC. The only thing missing? An Olympic title (she earned silver in 2016). Obiri is a great championship performer and has been running well this year, clocking a 64:51 half marathon in April and running 14:26 to win the Oslo Diamond League on July 1.
A few years ago, that sort of fitness might be enough for Obiri to win gold. It probably won't be in 2021. To be fair to Obiri, she is 5-3 against Tsegay in her career and won her last two races against her over 3k in 2019 and 2020. She's only 10-14 against Hassan, but won her most recent matchup against Hassan as well, in Monaco last year (Hassan wasn't fully fit at that point and dropped out at 4k). Still, it's hard to forget Hassan pasting Obiri in the 10k at the 2019 Worlds (Obiri bounced back to win the 5k, which Hassan didn't enter). Hassan has been in that same kind of form in 2021, and Tsegay has been close to it. If Obiri is to win, she'll need to reach a new level as well.
Outside of Hassan, it is unlikely for a non-Kenyan/Ethiopian to medal. Kenya and Ethiopia have swept the medals in the last four Olympics and across the last eight World Championships, only two athletes from outside those countries have medalled. One is Hassan, and the other is Konstanze Klosterhalfen of Germany, who is only running the 10k in Tokyo. The fastest non-African-born runner on the year is Eilish McColgan, who ran a British record of 14:28 in Oslo on July 1. But to demonstrate the battle McColgan is up against, she was only 4th in that race — and it didn't feature Hassan or any of the Ethiopian Olympians.
The Americans
Of the distance races at the Olympics, the women's 5,000 meters is the only one an American has never medalled in. As alluded to above, that is unlikely to change in 2021. Three women at the Ethiopian trials just ran eight seconds faster than any American has ever run, and none of them were named Sifan Hassan. In a fast race, the US team of Elise Cranny, Karissa Schweizer, and Rachel Schneider just aren't strong enough to hold on.
A slow race doesn't really favor them either as Hassan and Tsegay have both run 3:53 this year — again, faster than the American record. All the Americans have decent 1500 pbs (4:00 for Schweizer, 4:02 for Cranny and Schneider), but kicking for a medal isn't a realistic prospect. At the 2019 Worlds, Obiri ran her last lap in 58 seconds to win, with the other two medalists closing in 59 and 60. At the Olympic Trials, Cranny, Schweizer, and Schneider closed in 63, 64, and 65 — and the winning time of 15:27 was a minute slower than in Doha. Granted, that race was run in 90+ degree heat in Eugene. But there doesn't appear to be any situation in which an American ends up medalling.
***
JG prediction 1) Hassan 2) Tsegay 3) Obiri
Obviously, this is contingent on Hassan actually running the event in Tokyo. But if she does, she has to be the favorite, particularly since this would be her first final (she would have a 1500 prelim from 12 hours earlier in her legs, but Hassan could jog that race and still advance). Tsegay has been in great form and almost any other year would be a strong favorite to win, but a runner like Sifan Hassan doesn't come around very often. Obiri is a gamer and always brings it at the championships, but she is outclassed here.
Talk about the race on the world-famous letsrun.com fan forum / messageboard.
MB: Women's Olympic 5,000 Official Discussion Thread – Who has the edge Sifan Hassan or Gudaf Tsegay?