LSU Scores 84 Points to Win 2021 NCAA Outdoor Track Title; Randolph Ross Rips World-Leading 43.85 to Win the 400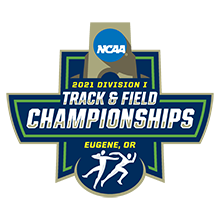 June 09, 2021 to June 12, 2021
By LetsRun.com
June 11, 2021
The LSU men won their first national title since 2002, piling up 84 points in a dominant team performance at the 2021 NCAA Outdoor Track & Field Championships at Hayward Field in Eugene, Ore. As usual, there were a number of outstanding performances in what is annually one of the best track meets in the world.
From a global perspective, the biggest result on Friday came in the men's 400 meters, as 20-year-old Randolph Ross of North Carolina A&T ran a world-leading 43.85 (#3 all-time NCAA) to add himself to a growing list of medal contenders in the one-lap event. There were also fast times for LSU freshman Sean Burrell in the 400 hurdles (world U20 record of 47.85, #4 all-time NCAA) and Florida's Joseph Fahnbulleh, who came from way back to deny LSU's Terrance Laird a 100, 200, 4×100 sweep by running 19.91 to Laird's 19.94.
Article continues below player
In the field, LSU star JuVaughn Harrison completed the high jump-long jump double that he also achieved at the 2019 outdoor and 2021 indoor NCAA meets while Arizona State's Turner Washington completed the shot/discus double.
Full recap of all the non-distance action below.
Sprints
Men's 100: Laird comes from behind
Midway through the men's 100, Terrance Laird was just 6th but he stormed home to gain the win in 10.05. Why describe what happened when we can let you watch it:
🏆 Men's 100m 🏆

TERRANCE LAIRD!! 🔥🔥🔥🔥#NCAATF x @LSUTrackField

📺 ESPN2 pic.twitter.com/xgkz3IpycG

— NCAA Track & Field (@NCAATrackField) June 12, 2021
A pair of freshmen finished second and third as Houston's Shaun Maswanganyi was second in 10.09 with Oregon's Micah Williams third in 10.11.
Men's 200: Joseph Fahnbulleh storms back
Entering the men's 200, everything seemed primed for Terrance Laird to finish off an NCAA meet for the ages. Less than 100 minutes earlier, he'd walked down Matthew Boling to give LSU the 4×100 title. 45 minutes before the 200, he'd walked down half the field in the 100 to win in 10.05. Now he was running his specialty — the 200 — where he's #1 in the world in 2021 at 19.81.
One small problem. No one told Florida freshman Joseph Fahnbulleh how things were supposed to end as Fahnbulleh walked down Laird to win at the line in 19.91 (-0.4 m/s) to Laird's 19.94.
Men's 400: Randolph Ross wins in world-leading 43.85, #3 in collegiate history
In one of the biggest surprises of the meet, North Carolina A&T sophomore Randolph Ross Jr. took a full three-quarters of a second off his personal best to win the men's 400 and move into third on the NCAA all-time list. Ross entered the meet with a PR of 44.60 and ran 43.85, making him the first man in the world to break 44 seconds in 2021.
In a year when no collegian was anywhere near breaking 44, Ross' time was remarkable. Only Olympic 400-meter contenders Michael Norman and Fred Kerley are now ahead of Ross on the collegiate all-time list, and only Norman had ever run faster in an NCAA final. Running a world-leading 43.85 immediately makes Ross a contender to make the US team at the Olympic Trials. Ross' father, NC A&T Director of Track and Field Duane Ross, was an Olympic semifinalist in the 110-meter hurdles in Athens in 2004.
Ohio State senior Tyler Johnson set a hard pace in lane 7 over the first 200, towing Ross along in lane 6. With 200 to go, Ross' teammate Trevor Stewart made a big move to the lead. Stewart wound up fading in the final 50, while Ross charged hard in the last 150 and left the field in the dust. Texas A&M senior Bryce Deadmon had a great final 100 to take second in a PR of 44.44, while LSU's Noah Williams got third to get six points for the national champion Tigers.
Men's 110H: Dunning finds his form

The fastest man in the NCAA, Alabama's Robert Dunning (13.15w sb), had a poor semifinal as he was struggling with a bloody nose and squeaked into the final with a 13.60 time qualifier. But he more than made up for it tonight as he ran 13.25 into a headwind to win the NCAA title. The final half of this race was all Dunning, who ended up just .01 off his wind-legal pb. Iowa's Jaylan McConico, the fastest wind-legal man in the NCAA in 2021 at 13.23, was second in 13.38.
LSU's Damion Thomas, the SEC runner-up, was expected to contend for a title but he got off to a poor start and then hit a ton of hurdles and only scored one point in 8th in 13.76.
Men's 400 Hurdles: LSU freshman Sean Burrell runs World U20 record to win it
Coming off the final turn, this was still a close race, with LSU freshman Sean Burrell and Texas A&M-Corpus Christi sophomore Leonardo Ledgister level with each other. The rest of the race was not close: Burrell, known as "The Squirrel," used an incredible final 100 to run 47.85, tying world record holder Kevin Young for the #4 time in NCAA history.
Burrell's time took over a second off his 48.86 personal best, and broke the 38-year-old World U20 record of 48.02 set by 1984 Olympic silver medalist Danny Harris.
Men's 4×100 Relay: Laird holds off Martin, Boling as LSU wins; Houston drops baton
Louisiana State, the heavy favorites to win the team title, got their day on the track off on the right foot, winning a tight men's 4×1 in 38.48, the fastest NCAA time of the season. The Tigers started the day in the lead for the team title and earned 10 points here, but the race was close to the very end.
Collegiate leaders Houston dropped the baton at the first exchange, but LSU had clean exchanges to get the baton to their anchor, star junior Terrance Laird. Laird had company, as five teams were in legitimate contention as they handed off to their anchors. Laird, running in lane 6, got the baton first, but Georgia freshman Matthew Boling had the better first 50 meters in lane 3.
Just as he would later do in the open 100, Laird ran Boling down, also holding off collegiate 100-meter leader JoVaughn Martin of Florida State, who was closing hard in lane 7.
Boling and Georgia finished second in 38.54, while Florida State edged North Carolina A&T 38.592 to 38.597 for fourth.
Men's 4×400 relay: North Carolina A&T wins to take third in meet
North Carolina A&T established itself as the "400 U" of 2021, as the Aggies swept the men's 4×400 relay titles indoors and out, adding to the big run by sophomore Randolph Ross Jr. in the open 400 earlier in the meet. The Aggies were the only team to break 3:01 this season and they did it again to win the race tonight in 3:00.92, clinching a third-place team finish, the best in school history and best ever by an HBCU.
USC and Texas A&M, who also had interest in moving up the team standings, were the first two teams to hand off at the first exchange. Ross Jr. got the baton in sixth, but he moved all the way to first with 100 to go in his leg, and A&T would never relinquish the lead. USC, Florida and Texas A&M were trailing A&T at the second and third handoffs, and A&T senior Trevor Stewart pulled away with a 44.17 anchor leg.
Open 400 runner-up Bryce Deadmon of Texas A&M also ran a great anchor leg of 44.12, running the Aggies into second with 200 to go, but it was far from the best leg of the race. That title went to freshman Auhmad Robinson of Stephen F. Austin, who ran out of his mind. Robinson split 43.45, the second-fastest leg in meet history, to run the Lumberjacks from sixth place into second, passing Deadmon in the final 10 meters. Robinson's open 400 pb is 45.61, set at the West prelims, and he was 23rd in the open 400 semifinals on Wednesday.
Texas A&M wound up third in 3:01.52 while USC, with 800m champion Isaiah Jewett on the anchor, was fourth.
Watch the race in its entirety.
Team Battle: LSU dominates


As expected
, Dennis Shaver
's LSU men dominated the competition and won with 84 points. Until the men's 5000, no one else had more than 38 points. Oregon picked up 15 there to finish second with 53. It was their 5th outdoor title but first under Shaver and first since 2002.
Field Events
Men's High Jump: Harrison wins his 6th NCAA title


For the third straight NCAAs (counting indoors), LSU's
JuVaughn Harrison
completed the HJ/LJ double victories as he won the HJ with a 2.33m clearance before taking three cracks at a collegiate record of 2.39.
Men's Discus: Turner Washington completes the shot put/discus double
Arizona State sophomore Turner Washington let his presence be felt on his first throw of the competition as he picked up his second NCAA title of the weekend thanks to his 64.42 first-round throw. For good measure, the NCAA indoor and outdoor shot put champion threw 62.09 in round six, which was farther than Clemson's Roje Stona threw (61.94) to get second.
Turner is the son of three-time Olympian Anthony Washington, the 1999 world champion in the discus. In 2021, Turner has done something his dad never did and he's done it three times — win an NCAA title.
Men's Triple Jump: Oregon's Ihemeje wins again
Heading into tonight's triple jump final, no one in the NCAA had jumped 17 meters outdoors, but that changed quickly. Oregon redshirt freshman Emmanuel Ihemeje, the 22-year-old Italian, went 17.14 in round one and that was good enough to give him his second straight NCAA title (he won indoors with a 17.26). Ihemeje had a great freshman year as he only competed seven times but won six, including two NCAA titles. SEC champ Jah-Nhai Perinchief of Tennessee and Bermuda had a great series to get second he went over 17 in the first (17.03) and sixth (17.01) rounds.