World Athletics Says Forget About Qualifying for Olympics Until December and Some Athletes Aren't Happy
By LetsRun.com
April 8, 2020
World Athletics announced Tuesday that the qualification period for the Tokyo Olympics has been suspended until December 1, 2020.
"During this period, results achieved at any competition will not be considered for Tokyo 2020 entry standards or world rankings, the publication of which will also be suspended," World Athletics wrote on its website.
The qualification period will resume on December 1 and run through June 29, 2021 (May 31 for the marathon and 50k race walk). All Olympic standards achieved in 2019 and the first three months of 2020 will still be honored.
World Athletics president Seb Coe said the decision was made to preserve fairness in the Olympic qualification process, with some athletes and countries potentially being able to return to training and competition much faster than others in the wake of the global coronavirus pandemic.
"I am grateful for the detailed work and feedback from our Athletes' Commission and Council who believe suspending Olympic qualification during this period gives more certainty for athlete planning and preparation and is the best way to address fairness in what is expected to be the uneven delivery of competition opportunities across the globe for athletes given the challenges of international travel and government border restrictions," Coe said.
Article continues below player.
The decision drew criticism from several high-profile athletes.
"This decision really stings," wrote 2017 steeplechase world champion Emma Coburn on Twitter. "If we do get to race anything in 2020, our Olympic qualifying times won't be counted. This takes away the last bit of hope of making 2020 a productive, meaningful year in our career."
"Pretty disappointed about this decision," tweeted Olympic steeplechase silver medalist Evan Jager — who, unlike Coburn, does not currently have the Olympic standard. "Even if COVID-19 clears up in some countries and it's safe to compete, WA takes away a MAJOR motivation to run fast this year. I understand freezing the World Rankings but I feel achieving the Olympic Standard should still be on the table."
Meanwhile British middle-distance runner Chris O'Hare pointed out that, as of now, European athletes still need to hit qualifying standards for this year's European Championships (still tentatively scheduled for August 26-30 in Paris).
"Potential situation – An athlete runs an Olympic standard in a European Championship or British Championship (both apparently still going ahead) but it doesn't count?" O'Hare tweeted.
Not every athlete was opposed to the decision. Olympic pole vault champion Katerina Stefanidi of Greece, a member of the World Athletics Athletes' Commission, believes suspending the qualification period is the right choice.
"This is definitely the most fair decision across the board and it will reduce stress due to uncertainty," Stefanidi wrote on Twitter (full thread of her thoughts here). "In 2019 everyone was able to compete. In 2020 we don't know who will [be] able to compete. So it would be unfair to count standards if for example only 5-10 countries can compete and not others."
Aisha Praught Leer, an Athletes' Commission member from Jamaica and a training partner of Coburn, retweeted Coburn's criticism of the suspension of the qualifying window.
LRC Quick Takes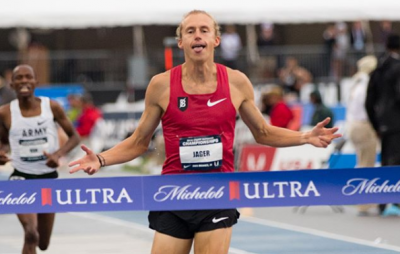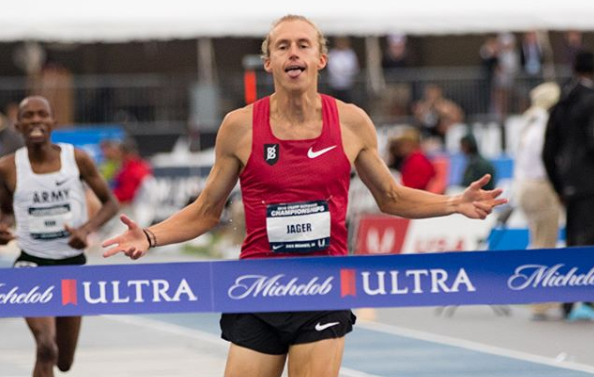 1) We agree with Evan Jager: freeze the world rankings, but anyone who runs the Olympic standard this year should be allowed to keep it
Freezing the world rankings makes a lot of sense in this situation. Using world rankings to determine Olympic qualification was already an unfair system (some athletes have better access to points opportunities than others) and it would not be fair for athletes to slide down the world rankings because they were unable to train or compete properly.
| | |
| --- | --- |
| Overall | |
| Comfort | |
| Cushioning | |
| Durability | |
| Appearance | |
| Value | |
But it seems silly that World Athletics will ignore anyone who runs an Olympic standard during the 2020 track season (though it's possible this is a moot point as no one knows for sure how much of an outdoor season — if any — we'll actually have). The whole point of running an Olympic standard is to prove you have the ability to run at the Olympics. For an athlete to offer that proof, only to have World Athletics ignore it, will be incredibly frustrating for an athlete.
2) Boston University and Stanford should be even more popular than usual in 2021
The Olympic qualifying window closes June 29, with the US Olympic Trials likely taking place from June 18-27. That doesn't leave a ton of opportunities for American athletes to hit Olympic standards before the Trials during the 2021 outdoor season. So expect athletes to hit BU and Stanford — two venues where conditions are always perfect (BU) or close to it (Stanford) — hard chasing qualifying marks.
3) World Athletics still needs to make sure Olympic Trials are sacrosanct
The intent of the rule is to ensure athletes in different countries who aren't able to train or compete properly because of coronavirus restrictions aren't at a disadvantage. And that does make sense.
However, athletes in the same country by and large will have similar opportunities to train and we don't see the need to penalize athletes who succeed in 2020. Take the men's steeplechase for example in the US. Hillary Bor, Stanley Kebenei, and Andy Bayer all already have the Olympic standard, so the US will be sending three male steeplers to the Olympics no matter what. If Jager hits the standard in 2020, he shouldn't be forced to rehit it in 2021. Why should he be put at a disadvantage to people in his own country?
The focus on US athletes should be being at their best for the Olympic Trials in 2021, not time trialing at obscure meets in 2021.
An easy fix for this is something we have been advocating for a while: allowing countries that have three Olympic qualifiers in an event automatically send the top three at their national championships to the Olympics. Right now the WA ranking system rewards fast times and placing in Diamond League competitions, but it does not reward placing well in stacked national championships or performing well in bad weather.
Take the 5,000, where the US will have three auto qualifiers for the Olympics. What if the weather at the Trials is terrible and an athlete shows up and finishes third but doesn't hit the Olympic qualifying standard and is not in position to earn a bid based on world rank? They won't go to the Olympics, in part because the world ranking system treats the Belize national championships the same as the US national championships. That is bad for fans and television as well as they both want a simple system. If the top three at the Trials were guaranteed a spot at the Olympics (since the US would be sending three people anyway), then athletes in powerhouse countries would be less worried about not being able to hit qualifying marks in 2020.