Ajee' Wilson and Bryce Hoppel Comfortably Win 2020 USATF Indoor 800-Meter Titles (As Expected)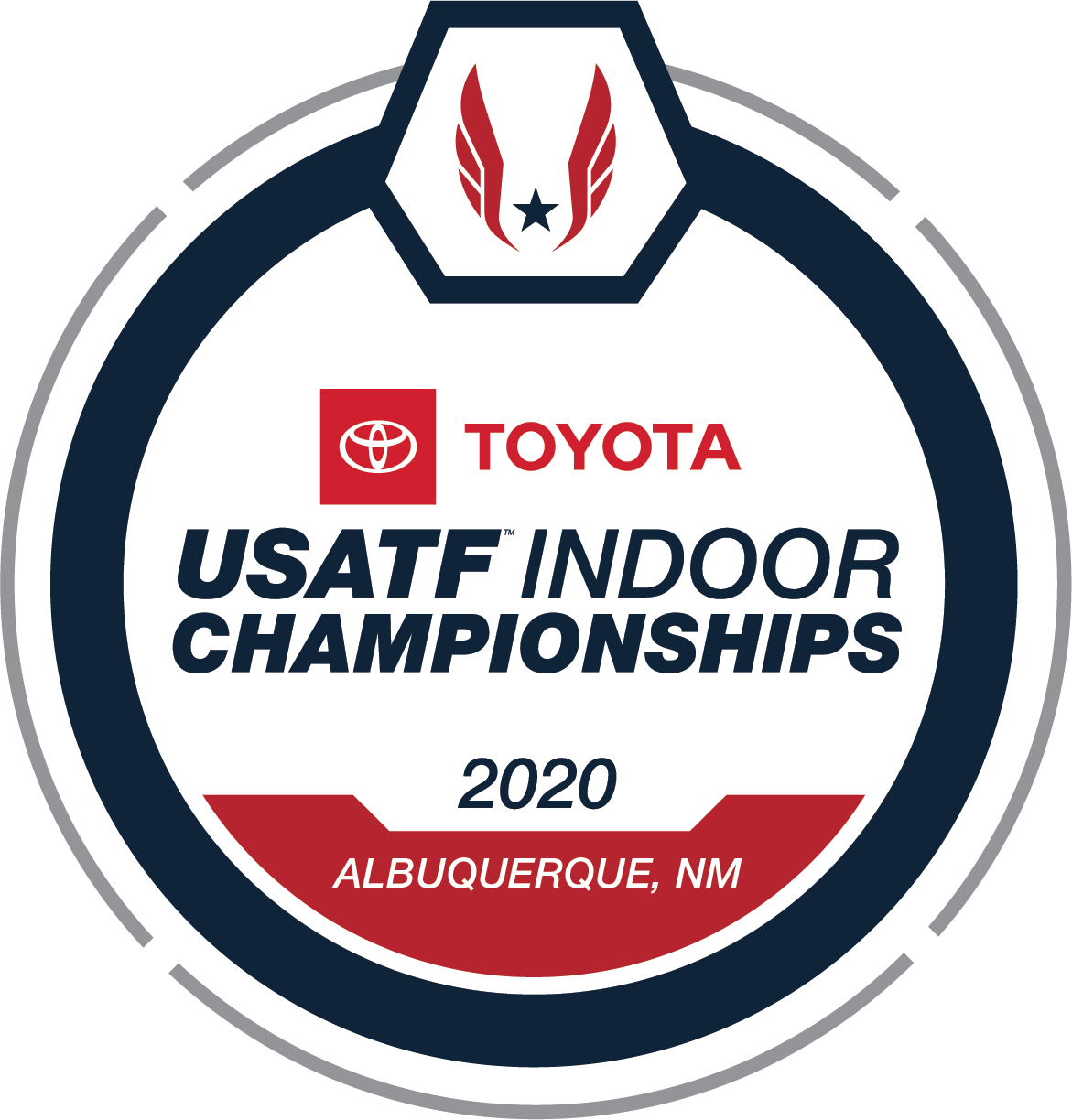 February 14, 2020 to February 15, 2020
by LetsRun.com
February 15, 2020
Ajee' Wilson and Bryce Hoppel lived up to their favorite status in the 800-meter finals this afternoon at the 2020 Toyota USATF Indoor Championships as both cruised to comfortable victories.
The 2019 World #1 Wilson used a final lap of 29.56 to win the women's title comfortably in 2:01.98 as Kaela Edwards, the 2016 NCAA indoor mile champ, was second in 2:02.41. 2019 Paris DL winner Hanna Green was a total nonfactor, running last for most of the race before passing 2016 world junior and 2018 NCAA champ Sammy Watson to finish 5th in 2:03.98.
Article continues below player
---
In the men's race, Hoppel, the 2019 NCAA champ and 4th placer at Worlds, took the lead with 300 meters remaining and never gave it up, winning in a negative-split 1:46.67 as Isaiah Harris was second in 1:47.16. Hoppel went 54.12-52.55 with a last 200 of 25.82.
Quick Take: USATF title #1 for Hoppel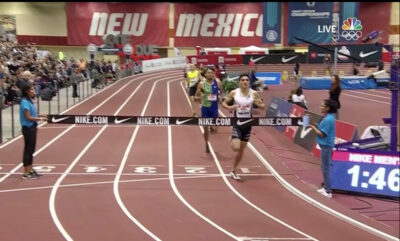 Often a guy who has finished 4th in the world has a slew of USATF titles to his name but this was Hoppel's first as he's still quite young and this is his first full year as a pro.
"I was excited out there. As soon as I got moving I was like 'all right, I've got to take it' and I just kind of ran with it," said Hoppel.
Hoppel needs to enjoy the limelight while he's got it. For while he's one of the world's best, fellow American Donavan Brazier, who skipped this meet after setting the American record last week at Millrose, is the world's best. If last week's race didn't convince you, then the splits from today's race should show you that there is a wide gap between Hooppel and Brazier. Last week, Brazier ran 1:44.22 by going 53.04-51.18 with a last 200 of 24.89. Today Hoppel ran more than two seconds slower (1:46.67), yet his final lap was nearly a full second slower than Brazier as he went 54.12-52.55 with a last 200 of 25.82.
Quick Take: Ajee' Wilson's dominance of the US 800 scene is remarkable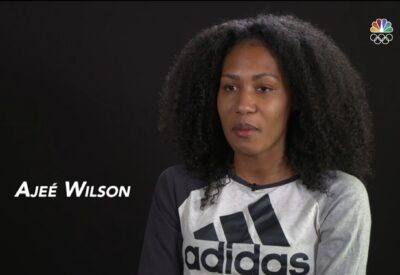 Wilson has been so good over the last four years that it's easy to take her achievements for granted. But consistently showing up to and winning national titles — this was Wilson's 11th — is not easy. Since Wilson's defeat at the 2016 Olympic Trials, she has raced 34 800m finals. During that span, she's been defeated by an American just once (Raevyn Rogers at Worlds last year). That's remarkable.
Quick Take: These races were about as predictable as possible
The 800, particularly indoors, has a reputation as a chaotic event. But there wasn't much drama in either of these races. Anyone who had seen Ajee' Wilson race before could have predicted how the women's final was going to play out today. Hoppel, on paper, was slightly more vulnerable, but he was the favorite coming in and ran like it as he was unchallenged from the moment he took the lead.
More than anything, these races were evidence of just how good Wilson and Hoppel are right now. If someone is clearly better than everyone else and doesn't make any mistakes, even a championship final isn't going to be all that interesting.
Quick Take: Kaela Edwards is back & assessing the state of US women's 800m running
More interesting than Wilson's win was what happened behind her as aside from her, the women's 800 is very jumbled in the US right now. Raevyn Rogers earned a silver medal at Worlds last year, but hadn't looked great in 2020 and was a DNS in ABQ because of the flu. Hanna Green was terrific last year but an uncompetitive 5th in today's final. Ce'Aira Brown, a 2019 World Championship finalist, skipped USA Indoors to run at BU this weekend (she finished 3rd in 2:01.18). Athing Mu, a national champion last year indoors, didn't even make the final here. Meanwhile, collegian Nia Akins of the University of Pennsylvania ran 2:00.71 in Boston — #2 in the US this year behind Wilson — to stamp herself as an Olympic contender.
Other than Wilson, the most impressive woman in Albuquerque was Kaela Edwards, who closed well (29.87 final lap) to take a clear second behind Wilson. It's fair to wonder if Edwards could have positioned herself better — she was in last place at 200 meters, and though she smartly waited to pass on the straightaways, she still wound up running extra distance compared to Wilson, who stayed on the inside of lane 1 for the entire race. But that's picking nits — beating Wilson, who set the AR last week, was always going to be a tough task, and taking second against this field was a great result from Edwards.