2020 Boston Marathon Field Released: 8 Sub 2:21 Women, 10 Sub-2:07 Men Scheduled To Race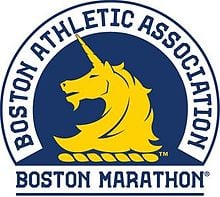 October 11, 2021
By David Monti, @d9monti
(c) 2020 Race Results Weekly, all rights reserved
(22-Jan) — Organizers of the Boston Marathon –a World Athletics Platinum Label road race and part of the Abbott World Marathon Majors– announced this morning that their fastest-ever women's elite field will toe the starting line for the 124th running of what is the world's oldest marathon scheduled for Monday, April 20. Eight women with personal best times under 2:21:00, including five sub-2:20:00, have been recruited to run the race by longtime race patron John Hancock, the Boston-based financial services company which has supported the marathon since the 1980's.
"John Hancock is proud to announce our accomplished international team in our 35th year as principal sponsor of the Boston Marathon," remarked Barbara Goose, chief marketing officer at John Hancock, through a statement. "Over the years we've recruited more than 900 of the world's best runners from 48 countries and this year's team is one of the most accomplished."
Article continues below player
At the top of that impressive women's list is defending champion Worknesh Degefa of Ethiopia, the adidas-sponsored athlete who blitzed through the first half of last year's race –without the benefit of pacemakers– in 1:10:40 and went on to win by 42 seconds in 2:23:31. Remarkably, she won the race only 80 days after setting an Ethiopian record at the Standard Chartered Dubai Marathon where she clocked 2:17:41 in a mixed-gender event. She will attempt the same double this year, running Dubai on Friday, January 24, then running Boston 87 days later.
"Winning Boston marathon is super special to me," said Degefa last year who has hoped to run the TCS New York City Marathon last November but was forced to scratch with a foot injury.
The other sub-2:21 women are Ethiopians Yebrgual Melese (2:19:36), Mare Dibaba (2:19:52), Buzunesh Deba (2:19:59), Haftamnesh Tesfay (2:20:13), Meskerem Assefa (2:20:36), and Gelete Burka (2:20:45); and Kenyan Edna Kiplagat (2:19:50), the two-time World Athletics Marathon champion. In all, 14 women have broken 2:24, including American Desiree Linden who will run Boston after competing in the USA Olympic Trials Marathon in Atlanta on February 29. Four-time TCS New York City Marathon champion Mary Keitany had accepted an invitation to run the race, but had to withdraw because of a back injury.
The Boston men's field is similarly strong, and will feature a rematch of Kenya's Lawrence Cherono (2:04:06 PB) and Ethiopia's Lelisa Desisa (2:04:45) who finished one-two in an exciting sprint finish last year, clocking 2:07:57 and 2:07:59, respectively. Cherono also won last October's Bank of America Chicago Marathon, while Desisa won last October's World Athletics marathon title. Moreover, third place Kenneth Kipkemoi (2:05:44 PB), another Kenyan, will also be racing.
In all, the race boasts ten athletes with sub-2:07 personal best times, including Ethiopians Dejene Debela (2:05:46) and Fikre Bekele (2:06:27); Kenyans Philemon Rono (2:05:00), Benson Kipruto (2:05:13), Felix Kandie (2:06:03), and Geoffrey Kirui (2:06:27); and Ugandan Stephen Kiprotich (2:06:33). Kirui was both the Boston Marathon and World Athletics Marathon champion in 2017; Kiprotich was the Olympic Marathon champion in 2012.
"The Boston Marathon is proud to welcome the world's best athletes each April, and this year's race is no exception," said Tom Grilk, CEO of the Boston Athletic Association, the race founders and organizers. "With Olympic and Paralympic medalists, national record holders, and rising stars, the race toward the finish line will be both fierce and exciting. We look forward to crowning our 2020 champions on what will be another memorable Patriots' Day."
The full elite fields are as follows:
Elite Women –
Worknesh Degefa (ETH), 2:17:41 (Dubai, 2019) NR
Yebrgual Melese (ETH), 2:19:36 (Dubai, 2018)
Edna Kiplagat (40+/KEN), 2:19:50 (London, 2012)
Mare Dibaba (ETH), 2:19:52 (Dubai, 2012)
Buzunesh Deba (ETH), 2:19:59 (Boston, 2014) CR
Haftamnesh Tesfay (ETH), 2:20:13 (Dubai, 2018)
Meskerem Assefa (ETH), 2:20:36 (Frankfurt, 2018)
Gelete Burka (ETH), 2:20:45 (Dubai, 2018)
Besu Sado (ETH), 2:21:03 (Amsterdam, 2019)
Magdalyne Masai (KEN), 2:22:16 (Toronto, 2019)
Desiree Linden (USA), 2:22:38 (Boston, 2011)
Rose Chelimo (BRN), 2:22:51 (Boston, 2017)
Caroline Rotich (KEN), 2:23:22 (Chicago, 2012)
Rahma Tusa (ETH), 2:23:46 (Rome, 2018)
Mary Ngugi (KEN), 2:27:36 (NYC, 2019)
Krista Duchene (40+/CAN), 2:28:32 (Toronto, 2013)
Caroline Chepkoech Kipkirui (KEN), 2:31:44 (Kisumu, 2012)
Kate Landau (40+/USA), 2:31:56 (Boston, 2019)
Elite Men –
Lawrence Cherono (KEN), 2:04:06 (Amsterdam, 2018)
Lelisa Desisa (ETH), 2:04:45 (Dubai, 2013)
Philemon Rono (KEN), 2:05:00 (Toronto, 2019)
Benson Kipruto (KEN), 2:05:13 (Toronto, 2019)
Kenneth Kipkemoi (KEN), 2:05:44 (Rotterdam,2018)
Dejene Debela (KEN), 2:05:46 (Chicago, 2019)
Felix Kandie (KEN), 2:06:03 (Seoul, 2017)
Fikre Bekele (ETH), 2:06:27 (Seoul, 2019)
Geoffrey Kirui (KEN), 2:06:27 (Amsterdam, 2016)
Stephen Kiprotich (UGA), 2:06:33 (Tokyo, 2015) NR
Abrar Osman (ERI), 2:07:46 (Amsterdam, 2019)
Albert Korir (KEN), 2:08:03 (Ottawa, 2019)
Yuki Kawauchi (JPN), 2:08:14 (Seoul, 2013)
Kentaro Nakamoto (JPN), 2:08:35 (Oita, 2013)
Dylan Wykes (CAN), 2:10:47 (Rotterdam, 2012)
Shoya Osaki (JPN), 2:10:48 (Oita, 2019)
Fernando Cabada (USA), 2:11:36 (Berlin, 2014)
Li Zicheng (CHN), 2:11:49 (Shanghai, 2010)
Stephen Scullion (IRL), 2:11:52 (Houston, 2020)
Jemal Yimer (ETH), Debut (58:33 Half, Valencia, 2018) NR
Talk about the fields on the letsrun.com messageboards.