Fueled & Strengthened by Past Failures, Taylor Werner & a Senior-Heavy Arkansas Team Are Ready for Their NCAA XC Moment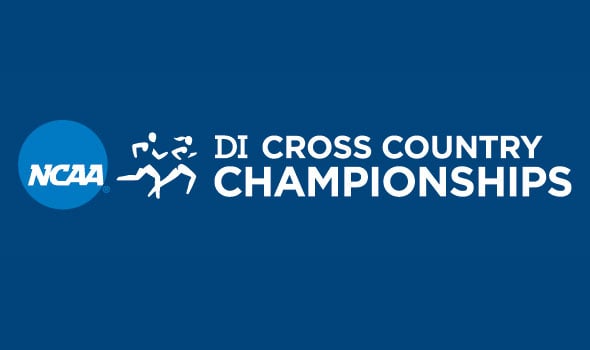 November 23, 2019
By Jonathan Gault
November 22, 2019
TERRE HAUTE, Ind. — In 2016, Taylor Werner finished 16th at the NCAA XC championships in Terre Haute, the second-best result by a freshman that year. Tomorrow, she'll return to Terre Haute for the 2019 edition as a senior and a contender for both the NCAA individual title and team titles. But the progress Werner has made over the last three years has been anything but linear.
In September 2017, one month into her sophomore season, Werner injured her back in a car accident. The scars were more mental than physical, and doubt, one of any athlete's great enemies, began to seep in. Werner knew she wasn't 100% heading into NCAAs that year, and before she had even run the race, she began to mentally justify performing badly. She finished 104th.
Article continues below player
"I could have done a lot better than I did," Werner admitted.
The following year didn't go much better. Werner finished 81st at NCAAs and Arkansas, ranked #5 entering the meet and tabbed as a potential title contender, bombed and wound up 14th. It was the latest in a string of NCAA XC failures for the Razorbacks (the Hogs entered NCAAs ranked 9th and 6th in 2016 and 2017 and finished 19th and 13th), and, perhaps subconsciously, those defeats took a toll.
"For some reason, none of us had any confidence," Werner says. "And even though we had all these great races leading up to the meet [in 2018], maybe in practice we didn't have it. Or maybe going in there was just this doubt. And I hate saying that, because looking at our results, we shouldn't have had that at all."
The morning after last year's championshp, Werner says she stared into the mirror and had a frank conversation with herself.
Do I want to see success in running? Do I want to keep racing?
She knew immediately the answer: yes. Werner arrived for the first practice of the indoor track season with a new attitude, and she could sense it in her teammates too. They wouldn't hide from their past failures. They would use them to make them stronger.
"We were all extra motivated, and we're not going to go through that again," Werner said. "It's just the worst feeling crossing the line knowing you had a lot left and you didn't do what you wanted."
So far, so good. Arkansas has won NCAA titles in indoor and outdoor track in 2019, with Werner, who contributed 25 points between the two meets, leading the way. A win in XC tomorrow would create a historic calendar-year sweep only achieved once before (Texas in 1986). And while Werner can't know the outcome, she knows the feeling in her heart is different than years past. All that doubt? It's gone.
In its place is a strength built through experience. Werner and the Razorbacks know, after their track success, that they can get it done on the biggest stage. This will be Werner's fourth NCAA XC appearance; it's #3 for teammates Devin Clark, Carina Viljoen, and Lauren Gregory, all of whom will be critical to Arkansas' success on Saturday. And while those past NCAA XC races hurt, they also tightened the bonds between the women who endured them.
"I see those girls as my sisters," Werner said. "We're very close and we remind ourselves of those moments when we were hurt or we didn't do well, and I think that's what has made us so much stronger."
When Werner heads to the start line for her final XC race in an Arkansas uniform tomorrow, she will do so free of the doubt that bogged her down in years past. Yes, it's the NCAA championships, and yes there will be pressure to win the program's first women's XC title and complete the 2019 sweep. But most importantly, it's a chance Werner to do what she loves with her friends one last time.
"I'm very, very excited to see what happens tomorrow," Werner said.
Talk about tomorrow's meet on our messageboard: MB: Official 2019 NCAA XC Discussion Thread – We'll be doing a live pre-race show starting at 10 am ET.