Grant Holloway Is Too Fast For His Own Good; Now He's Attempting an Audacious NCAA Indoor Quadruple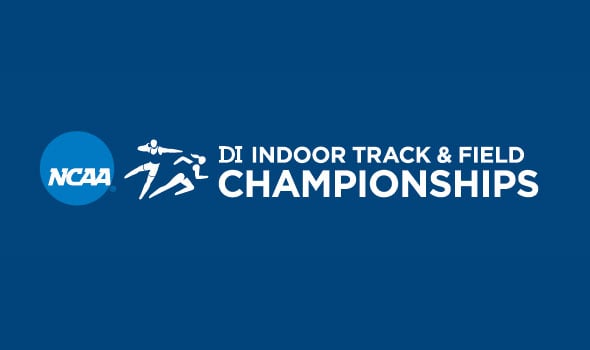 March 08, 2019 to March 09, 2019
By Jonathan Gault
March 7, 2019
BIRMINGHAM, Ala. — To hear Grant Holloway tell it, he shouldn't even be running the 60-meter dash this weekend.
"I kind of messed up," says Holloway, the gregarious University of Florida junior, who in addition to his talents on the track and in the field just might be the best quote in the NCAA. "Going into the season, I told Coach (Mike Holloway), 'Let me run the 60.' He was like, 'All right, we'll see how this 200 goes.'"
Article continues below player
A deal was struck: if the younger Holloway could run 20.6, the elder Holloway would let him try the 60 out.
Grant proceeded to run 20.69 in his first meet of the season at Clemson on January 19, and Mike duly entered him in the 60 at Arkansas the following weekend.
And then Grant Holloway did something that no one should ever do: he underestimated Grant Holloway.
"[I] didn't know how to run the 60," Holloway says. "[I] just go out there [at Arkansas], just trying to have fun and ran 6.51. I was like, oh wow, you kind of messed up now Grant."
By "messing up," Holloway ran the fastest time in the NCAA this year — and the second-fastest in the entire world — and he did it in just the second 60-meter race of his life. The first had come in the prelims 90 minutes earlier.
Now the 60 is one-quarter of an audacious quadruple that could explode Holloway from NCAA megastar into a full-blown legend: at this weekend's NCAA Indoor Track & Field Championships, he will attempt to win the 60, 60 hurdles, long jump, and 4×400. No man has ever won three individual events at an NCAA indoor meet. Only two have done it outdoors: Arkansas' Jarrion Lawson (100, 200, LJ in 2016) and Ohio State's Jesse Owens (who won four events in both 1935 and 1936).
Holloway already has four NCAA titles in the high hurdles (two in the 60-meter version indoors, two in the 110's outdoors) and two narrow misses in the long jump (he was second outdoors in 2017 and entered the final round of last year's NCAA indoor meet as the leader before Texas A&M's Will Williams bumped him down to second). Going three-for-three this weekend — or, dare we say it, four-for-four (Florida is the #3 seed in the 4×400) — would go a long way toward helping Florida successfully defend the NCAA team title it won a year ago in College Station.
It's a lot to ask for a guy who just turned 21 in November to even attempt four events at NCAAs, let alone win them all, but Mike Holloway has no doubt that Grant Holloway is up for the challenge.
"If Grant's not in shape to run a couple of 60's and take four to six long jumps, then I haven't done my job," Mike says. "If you go back and look at his high school career, he's been doing this all his life."
And that deal the Holloways struck at the start of the season? Turns out the veteran coach may have had his fingers on the scale.
"I told back him in November that he could run 6.5," Mike says. "He didn't believe me, and then he did, and it was like, oh! But it was always my plan since November — if he embraced it — that we would try this triple."
Grant Holloway, who seems as if he were born with a smile on his face and a joke at the ready, isn't fazed by the effort he's about to put his body through. His normal is not your normal. Plus Mike Holloway believes he can do it. And their coach-athlete marriage is strong.
"This is normal," Grant says. "We just do stuff. I'm not nonchalant about it, but I'm not really tired after the 4×400, before the 4×400. I just line up on the line, do what Coach Holloway says, and everybody's happy. It's just like happy wife, happy life."
More: See LetsRun.com's full NCAA coverage including event previews here.