Where Is Shalane? And More Thoughts on the 2019 Boston Marathon Elite Field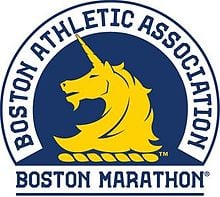 April 15, 2019
By LetsRun.com
December 18, 2018
This morning, race sponsor John Hancock announced the U.S. elite fields for the 2019 Boston Marathon, and after reading them over, our biggest thought centered around who was not on the entry list rather than who was. Where is Shalane Flanagan?
Ever since she said that she was seriously contemplating retirement prior to the 2017 New York City Marathon, Flanagan, now 37, has said that she's gone into every marathon with the mindset that it could be her last. After her shock win in New York, she decided to keep going in 2018, finishing sixth in the rain and the wind in Boston last April before returning to defend her crown in New York last month, where she finished as the top American in third place.
Article continues below player
After that race, Flanagan seemed to be leaning toward retirement — where she intends to move into a coaching role with Bowerman Track Club — but admitted that she did not want to rush into the decision.
"I do feel like my heart was leaning towards serving others with the knowledge I've gained," Flanagan said. "It's swinging more in that direction than with my own running. I've had a lot of fun with my own running I do feel it's getting more toward the time to serve others."
Does the fact that Flanagan's name wasn't among those announced by John Hancock mean that she has come to a decision?
Not yet. According to a source close to Flanagan, she still hasn't decided what her next move will be but is still doing workouts with BTC. Obviously John Hancock will have a spot for Flanagan if she decides to take one last shot at her hometown race — she's finished 4th, 5th, 9th, and 6th in her four appearances so far — and with 17 weeks remaining until race day, she doesn't have to decide immediately. But Flanagan is nothing if not committed. If she is going to run Boston, she is going to want to do a full buildup, which means a decision will likely have to come sometime in January.
It does seem as if Flanagan is closer to retirement than she was at this time last year — and not just because she is one year older — as when John Hancock announced the 2018 Boston elite field (on December 11, 2017), Flanagan's name was on it.
Below, three more thoughts on the 2019 Boston field.
Will Jordan Hasay & Dathan Ritzenhein make it to the start line? And if so, what version of them will we see?
The two Americans with the fastest PRs in the 2019 Boston both bring with them major health-related questions. Let's start with Jordan Hasay, who ran her 2:23:00 U.S. debut record in Boston in 2017 before lowering to her PR to 2:20:57 in Chicago that fall. Hasay was forced to withdraw from 2018 Boston on the eve of the race due to a stress reaction in her heel and pulled out of Chicago this fall after developing a second fracture in the same bone. When (if?) she arrives on the start line in Boston, more than 18 months will have passed since her last marathon.
At 27, Hasay still has plenty of running ahead of her if she can stay healthy, but that last part proved to be a problem for her in 2018. If she makes it to 2019 Boston healthy and runs well, everything will be fine and dandy in the Hasay camp. But what if Hasay makes it to the start line in Boston and finds she's not quite the same runner after a year of training hampered by injuries?
Or worse still, what happens if she doesn't make it to the start line at all? Does she try to get healthy for an early fall marathon like Berlin and double back for the Olympic Trials in February 2020? Or does she hold off on a fall marathon altogether and head into the Trials not having run a marathon for 28 months?
These are questions that Hasay will hope she doesn't have to face. But Boston will be an interesting checkpoint to see where Hasay stands among the current crop of U.S. marathoners. After her 2:20 in Chicago, Hasay looked like one of the favorites to make the 2020 Olympic team. Will she still be at that level (or close to it) at 2019 Boston?
As for Ritzenhein, he has not finished a marathon since 2015 Boston, where he ran 2:11:20 to finish 7th. Since then, he has dropped out of the 2016 Olympic Trials because of severe cramps, dropped out of 2016 New York with heel pain, and withdrew from 2018 Boston with an SI joint injury. In the last six years, he has finished just two marathons.
Ritzenhein, a two-time Olympian with PRs of 12:56, 27:22, 60:00, and 2:07:47, is one of the most talented American runners of his generation, and at 35, he is still not "old" in marathon years. And even though he hasn't managed to make it through a marathon in three-and-a-half years, he's shown that he remains a force to be reckoned with: he was the U.S. 25K champ in 2017, and at the 2018 NYC Half — facing Olympic contenders such as Scott Fauble, Chris Derrick, Shadrack Biwott, and Abdi Abdirahman — he finished second overall in 62:42, behind only Ben True.
When we spoke to Ritz in New York last month, he said he thinks he can still run 2:08-2:09 if he can stay healthy, and that kind of performance would put him on the team to Tokyo. But "if he can stay healthy" is the operative phrase. We want to see Ritz make it through 26.2 miles in Boston in one piece before we start pumping up his Olympic hopes.
Only 3 of the 10 fastest women in the U.S. from 2018 are on the start list, and only 2 of the "Studly Six."
Often times, we think many fans just assume that of course the top Americans are going to run Boston — where else are they going to go and get a nice appearance fee? But that's not exactly accurate. If you look at the 10 women in the U.S. that broke 2:30 in the marathon in 2018, only three of them will be running Boston in 2019.
2:21:42 Amy Cragg

– Ran 2:21 in Tokyo last year so expect her there or in London.

2:24:29 Kellyn Taylor – She ran Boston last year but DNF'd before running sb at Grandma's.

2:26:20 Sara Hall

– Running Boston.

4. 2:26:22 Shalane Flanagan

– Not on start list, pondering retirement.

2:26:44 Molly Huddle – Ran Boston last year but not in 2019.

2:27:51 Desiree Linden

– As the defending champ, she's of course back.

2:28:12 Allie Kieffer – Not doing Boston after finishing 7th in NY in her only marathon of 2018.

2:28:19 Emma Bates – Not doing Boston, just ran CIM in early December.
2:29:20 Steph Bruce – Not doing Boston, just ran CIM in early December.
2:29:25 Lindsay Flanagan

– Was 13th in Frankfurt in 2:29 in October.
Taking a larger picture view of the US women's marathon scene, there currently is a Studly Six in U.S. women's marathoning — Amy Cragg, Jordan Hasay, Molly Huddle, Shalane Flanagan, Desiree Linden, and Sally Kipyego. Yes, Kipyego, the 2012 Olympic silver medalist in the 10,000 for Kenya, is an American citizen, and a representative told us in New York in November that she plans on competing for the U.S. moving forward (and that her transfer of allegiance has already been approved by the IAAF). All six of those women have finished top 3 in a major during their careers and run under 2:23 in the marathon or 30:30 for 10,000. Of those six, just two are running Boston.
Who will step up in Galen Rupp's absence?
Ever since his debut victory at the 2016 Olympic Trials, Galen Rupp has been the overwhelming favorite to finish as the top American in every marathon he has entered, including the last two Bostons (he finished 2nd overall in 2017 but dropped out due to the horrific weather conditions last year). But with Rupp sitting out the 2019 spring marathon season as he recovers from foot surgery, there's a chance for someone else to assert themselves as the top American marathoner in Boston (at least until Rupp returns). As the table below shows, four of the five fastest Americans from 2018 not named Rupp are all running Boston:

The 10 Fastest American Marathoners in 2018

1. 2:06:07 Galen Rupp – Out after Achilles surgery.

2:12:24 Jared Ward – Running Boston.
2:12:28 Scott Fauble – Running Boston.
2:12:35 Elkanah Kibet – Running Boston.

2:12:38 Brogan Austin – Not running Boston (just ran CIM in December).

2:12:52 Shadrack Biwott – Running Boston.

2:12:59 Matt Llano – Not running Boston (just ran CIM in December).

2:13:08 Chris Derrick – Not running Boston.

2:13:15 Josh Izewski – Not running Boston (just ran CIM in December).

2:13:16 Aaron Braun – Running Boston.
Ward is the name that stands out, not only because he ran the fastest outside of Rupp and placed highest in New York (6th overall), but because he's climbed to these heights before: he has already made an Olympic team and finished 6th in Rio in 2016. He would seem to be the logical pick to finish as the top American in Boston next year, but the competition will be tough. Fauble finished only four seconds behind him, while Shadrack Biwott has finished 4th and 3rd in Boston the last two years.
More: Be a fan and talk about the 2018 Boston Marathon on our messageboard: MB: 2019 Boston Marathon American Field is Announced…. Guess who's not on it (Hint SF).
*Press Release: American Elite Field For 2019 Boston Marathon is Revealed