The Best Interviews from 2018 USAs: Centro on How Being Fitter Allows Him to Race Smarter, Coburn on Jebet's Positive, & the People's Hero, Jordan Mann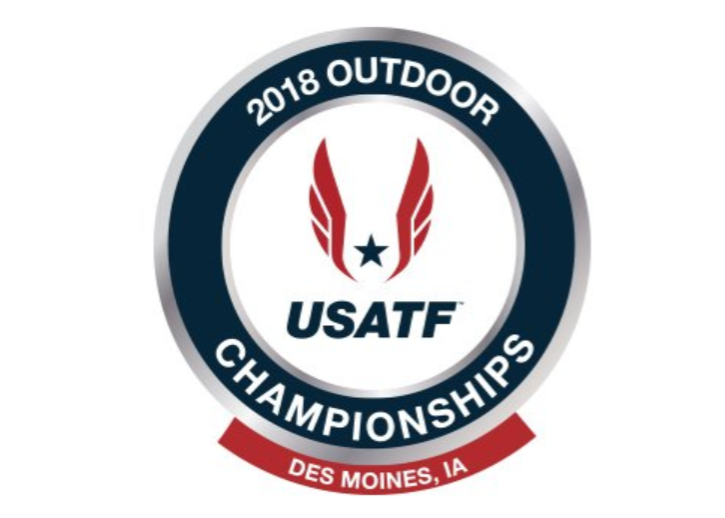 June 21, 2018 to June 24, 2018
By LetsRun.com
June 27, 2018
The 2018 USATF Outdoor Championships are in the books. And while we had wall-to-wall coverage courtesy of our boots on the ground in Des Moines (click here if you missed any of it), we know it's possible you may not have had time to watch all 79 interviews we conducted in the mixed zone (you can check out all the videos here). That's okay. Below, we've selected our 10 favorite interviews from 2018 USAs. If you want to be educated, entertained, or both, scroll down.
Steepler Jordan Mann on his passions, going from dead last at Heps XC to 5th in the country, and (maybe) representing the USA ("NACAC year, let's go!")
Mann was the only athlete who walked through the mixed zone in Des Moines and actually asked to be interviewed, and he didn't disappoint. From his joy about finishing 5th in his first U.S. final to his ambitions of representing the U.S. ("All those big boys are like, 'Aw, down year, no World Championships, no Olympics.' I was like, NACAC year, let's go! Time for me to get the U.S. kit.") to his Ray Treacy impression, this interview was a must-watch. Mann was only 5th in the 3200 at the Missouri Class 3 state meet as a senior in high school, and finished dead last (95th) at Heps XC for Brown in 2013 but has turned himself into a fine steepler while pursuing another passion working at Brown's Center for Jewish Life.
Article continues below player
5th in the USA when your career best Ivy League steeple performance was 5th as well is certainly something to be proud of.
Matthew Centrowitz explains how being fitter allows him to race smarter and what it's like when the rest of the field is all keying off of you
Centrowitz is one of the best interviews on the circuit and he offered some great insights after winning his fifth U.S. 1500 title in Des Moines, explaining how his superior fitness makes it easier to defend his position and how his fellow competitors began treating him differently in races following his medal at the 2011 World Championships. He also wondered if he could get the same sort of deal from Centro — the Des Moines restaurant where he ate the night before the race — as Courtney Frerichs did from Olive Garden.
Noah Lyles realizes that he's the world's fastest man in the 100 and the 200
Most interviews with the gregarious Lyles are worth watching, but this one — which came after he won his first U.S. outdoor title — was especially fun. If nothing else, make sure you watch his reaction when we told him he's the world leader in both the 100 and the 200 (at 3:05).
Emma Coburn on her reaction to steeple world record holder Ruth Jebet reportedly testing positive: "Duh"
Coburn, the reigning world champion in the steeplechase, shared her opinion on world record holder Ruth Jebet's alleged positive test for EPO in her first comments about the issue since the story broke on March 4. The relevant portion begins at 3:11 in the video below.
"My reaction was duh," Coburn said. "That's kind of how I personally felt. I've had many conversations with Ruth at meets and in call rooms and she's super friendly and sweet, but someone's personality, them being really friendly and nice, isn't necessarily an indication of how they choose to compete."
Evan Jager on how nothing would stop him from earning U.S. title #7, the challenges of being away from family, & going for a fast time in Monaco
Jager began this interview by explaining his desire to win his seventh straight U.S. steeple title — how he would have run the race at whatever time he had to, and why he feels it's important to bring his best every season, not just in championship years.
"I was ready to go at 1 [a.m.], 2 [a.m.], whenever," Jager said. "It didn't matter. If they wanted to bring us back tomorrow, that was fine with me. I would have run whenever."
He also explained the drawback to the life of a professional runner. While Jager gets to travel Europe every year and train in places like St. Moritz, Switzerland, it also means being away from his wife for five months out of the year, which Jager said "sucks."
Local hero Reed Fischer takes 4th in the men's 10,000
Fischer, a 2017 Drake alum, was a 4:30/9:24 guy in high school, but he was leading the USA 10,000 final with two laps to go and wound up finishing 4th on his home track.
Fischer's accomplishment spawned a hilarious (if somewhat inappropriate) thread on the messageboard: MB: Reed Fischer Appreciation Thread
Mike Rodgers tells us to do our research after running a world leader in the 100
Rodgers, 33, ran a world-leading 9.89 in the first round of the 100 meters on Thursday (Lyles would surpass it with his 9.88 in the final) before he was an unexplained scratch from Friday's semifinals. The time was Rodgers' fastest since his 9.86 in the semifinals of the 2015 World Championships, and when LetsRun.com's Jonathan Gault asked him how he regained his form this year (Rodgers clocked just one wind-legal sub-10.00 in all of 2016 and 2017 combined), Rodgers tried to educate him, playfully (we think).
"Y'all have to remember, I went sub-10.00 19 times in 2015. It takes a toll on the body. I have the record, you know that, right?" Rodgers said.
"Really? Most in one year?" Gault said.
"In one year, yeah. You know that, right?"
"I didn't know that."
"Oh, okay, you don't do your research."
For the record, Mike, we did do our research and Tilastopaja says you only broke 10.00 16 times in 2015 (15 wind-legal). But Rodgers is correct – that is the record — though if you count only wind-legal times, Rodgers is actually tied with Asafa Powell, who also had 15 in 2008.
MB: Mike Rodgers tells our own Jonathan Gault "you don't do your research"
Haron Lagat expresses frustration with the pace of IAAF's transfer of allegiance reform, has likely run his last track race
Lagat owns an 8:15 steeple pb and was sixth at USAs last weekend, but internationally, he's best known as a pacemaker, where he has paced many of the biggest races from this decade, including Brimin Kipruto's 7:53.64 in Monaco in 2011 (where he missed the WR by .01) and Evan Jager's 8:00.45 American record in Paris in 2015.
Lagat said he has probably run his final track race, as he's shifting focus to the marathon, with the ultimate goal of running at the 2020 Olympics for the U.S. But to do that, the IAAF will need to unfreeze its transfer of allegiance process, which has prevented Lagat from competing for the U.S. to this point despite the fact that he's lived here for 16 years.
"The people with the committees deciding this if they need two years that means they don't know what they're doing," Lagat said. "I changed for a better life, I changed for the greatest nation of all. I don't feel we should be put in the same bus for the Bahrainian who goes there for a weekend and comes back with a passport."
MB: Haron Lagat says USA "greatest nation of all" – Talks Bahrainains going for the weekend and getting passports
Meet NAIA star Anna Shields, who ran the 800 and 5,000 at USAs
Shields was a 4:48 miler as a Connecticut high schooler, but grew discouraged after her freshman year at Central Connecticut State University, where she could not break 2:20 in the 800. Her coach told Shields "maybe this isn't for you" and she wound up walking away from the sport for several years. But Shields eventually returned to the sport, and though her NCAA eligibility was exhausted, she's had success running for NAIA school Point Park, where she claimed four NAIA titles in 2018. Shields wasn't even sure she'd make it to USAs — she ran and won the Fairfield Half Marathon on June 3 in 1:24:17 — but was eventually accepted in both the 800 and 5,000, both of which she ran at USAs.
Georganne Moline on the heartbreak of coming up just short of her first U.S. title (again)
Moline, 28, has made two U.S. outdoor teams in the 400 hurdles, including the 2012 Olympic squad, but she has never won a U.S. outdoor title, though she has come close in the past. Check out her recent results at USAs:
2012: 2nd
2013: 2nd
2014: 2nd
2015: Fell in the final
2016: DNS due to back injury
2017: 5th (despite running PR of 53.14)
2018: 2nd
This year, Moline had the lead coming off the penultimate hurdle, but as Shamier Little drew level with her over the final hurdle, Moline took a misstep on her landing and had to settle for second once again. When she was asked how frustrating it was to come short again, she had to fight back tears, a reminder of how much winning a national title means to her.
Honorable mentions: Hurdle legend Dawn Harper-Nelson after running her final U.S. championships, the mutual respect that hurdlers Devon Allen and Grant Holloway have for each other (and Holloway's message to smile more), and the cerebral Izaic Yorks after his surprise runner-up finish in the 1500.