UVA Has Reassigned Banned Doper Martin Maric To Intramural And Recreational Sports – He Won't Coach Throws At UVA This Year
UVA Still Refusing To Provide Evidence That Mr. Maric's Doping Suspension Was The Result Of An Unintentional Act
by Robert Johnson
November 6, 2015
(Editor's note: We published two other stories on Maric:
Sept. 18, 2015 University Of Virginia Employing Banned Doper Martin Maric As Throws Coach; Coaches Association Honors Him As Regional Coach Of The Year
August 13, 2016 Unbelievable: University of Virginia Rehires Convicted Doper Martin Maric and Gets Rid Of Coach Who Produced The Program's 1st-Ever NCAA Shot Put Champion)
Article continues below player.
Score one for the anti-doping movement.
Martin Maric, who is currently in the midst of a two-year doping ban, will not be serving as the University of Virginia throws coach (a position he held from 2012-2015) until his doping ban is over.
Wednesday night, a LetsRun.com visitor tipped us off to the fact that Maric was no longer listed as a track and field coach on the UVA website. Instead, he appears in the University of Virginia Directory as a "Fitness and Instruction Programmer" in the "Department of Intramural-Recreational Sports."
LetsRun.com (LRC) reached out to the University of Virginia for a comment on Maric's situation, but they didn't provide any insight as athletics director Craig Littlepage emailed us the following statement:
Hello Mr. Johnson –
            Thank you for your inquiry.  We have no further comments regarding the personnel matters relating to Mr. Maric.
The United States Anti-Doping Agency (USADA) did provide us with some insight as its Senior Communications Manager Annie Skinner emailed us the following statement:
We have received assurance from UVA that Mr. Maric will not coach or otherwise have contact with UVA athletes in any sports related capacity during his period of ineligibility to ensure compliance with the applicable anti-doping rules, which are designed to protect clean athletes and the integrity of sport. While we have been given assurances it has been addressed- we will of course continue to monitor the situation to ensure that UVA fulfills the promise to us, and that Maric is not associating with any athletes as required by the rules.
Additionally, the Croatian Institute for Toxicology and Anti-Doping (CITA) responded to an email from LetsRun.com as its Head of Anti-Doping Snježana Karlo wrote the following about Maric's employment at UVA:
CITA was informed about Mr. Maric's work at the University of Virginia (UVA) in a letter that was sent to us by you. After confirming the authenticity of the information that he has been working as a coach to Mr. Filip Mihaljevic (LRC note: Mihaljevic is a UVA thrower who was third at NCAAs and won the Euro U-23 Championship in July), CITA sent a letter to Mr. Mihaljevic warning him about the possible violation of CITA Antidoping Rules 2. 10 "Prohibited Association" on September 16, 2015.
A copy of this letter was sent to Mr. Maric at the same time, and he was given the opportunity to come forward and explain the situation.
On the same day WADA and Croatian Athletic Federation were informed about this situation.
Mr. Mihaljevic responded in an e-mail on September 27, stating Mr. Maric was no longer his coach because he was discharged from UVA.
Mr. Marić responded in an e-mail on October 1, stating he is no longer Mr. Mihaljevic's coach because he got dismissed from UVA.
The Backstory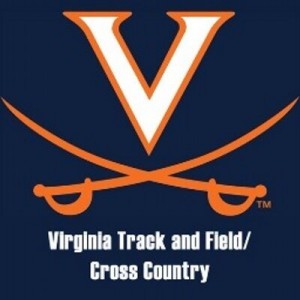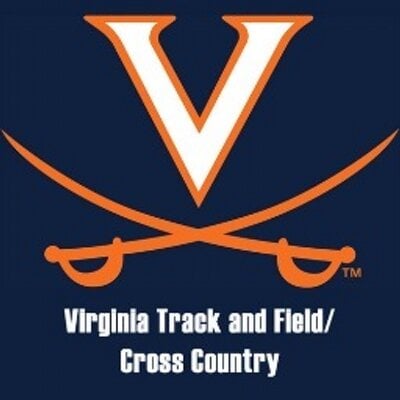 If you are unfamiliar with the Maric story, in September, LetsRun.com published a story on how the Croatian Olympic thrower and former NCAA champion had served all of last school year as the throws coach at UVA even though he was supposed to be banned from all track and field activity. Maric hadn't just coached – he'd even been honored by his peers as the Southeast Regional Assistant Coach Of The Year. UVA defended Maric's employment at UVA as they told LetsRun that the "Croatian Toxicology and Anti-Doping Agency determined the incident to be 'unintentional' that is, not deliberate — resulting from use of a product tainted with a banned substance," but refused to provide any proof of that assertion.
Since the publication of our initial story, we've been trying to verify the validity of UVA's assertion that the Croatian Anti-Doping Agency had determined Mr. Maric's ban was the result of an unintentional act. If they had proof of that assertion, why wouldn't they provide it? And if the incident was truly unintentional, why wasn't his ban reduced?
FOIA Requests Come Up Empty
LetsRun.com made two different Freedom of Information Act requests to UVA that resulted in nothing more than a copy of select dates of Mr. Littlepage's calendar. LRC wanted to get our hands on a copy of the Croatian report that banned Mr. Maric but UVA and Mr. Maric wouldn't provide it. UVA emailed, "Records relating to Martin Maric's personal competitive activities are not public records. To the extent that records relate to Mr. Maric's employment relationship with the University of Virginia, those records are personnel records exempt from disclosure."
LRC asked to see "all correspondence/documents between anyone in the University of Virginia Athletic Department and the IAAF (Iaaf.org), The Croatian Anti-Doping Agency, the World Anti-Doping Agency, the US Anti Doping Agency and the NCAA about Mr. Maric's doping ban."
UVA wrote back, in part, saying, "The University has not corresponded with the Croatian Toxicology and Anti-Doping Agency on this issue. Va. Code § 2.2-3704(B)(3). Further, the University has no correspondence regarding 'any reservations expressed by the NCAA, people at UVA or the ACC that his actions in Estonia violated an NCAA rule.'"
UVA's reply to LetsRun.com conveniently made no mention of correspondence with USADA even though it's clear given Annie Skinner's statement that the two parties have been in contact.
LRC asked the Croatian Institute for Toxicology and Anti-Doping (CITA) if they indeed had found Mr. Maric's ban to be the results of an "unintentional" act. Snježana Karlo responded:
There are still opened issues in Mr. Maric's case, so at the moment I wouldn't like to add anything to these to facts.
The final report/decision of our Disciplinary Panel was sent to the Athlete, National Federation, International Federation, Croatian Olympic Committee and WADA in accordance with CITA Anti-Doping Rules.
Requests for a copy of the report sent to WADA have not been met with a reply. Additionally, neither the Croatians nor USADA have responded to our inquiry if Maric's ban might be extended since he coached last year while banned.
UVA's Obfuscation On This Matter Leaves It Well Short Of Its Founding Ideals
The University of Virginia is the flagship public university in Virginia and is supposed to serve the interests of the citizens of Virginia. Part of its mission statement says the school is defined by "our unwavering support of a collaborative, diverse community bound together by distinctive foundational values of honor, integrity, trust, and respect." The athletic department's responses in this matter have come up well short of these ideals. Not only did the school release as little information as possible in its FOIA responses, it never told LRC that Mr. Maric had been reassigned at UVA and was not coaching the track program. So much to acting with "honor, integrity, trust, and respect."
---
Discuss this topic on or messageboard: MB: UVA Coach Serving Doping Suspension
Other Maric Coverage:
Sept. 18, 2015 University Of Virginia Employing Banned Doper Martin Maric As Throws Coach; Coaches Association Honors Him As Regional Coach Of The Year
August 13, 2016 Unbelievable: University of Virginia Rehires Convicted Doper Martin Maric and Gets Rid Of Coach Who Produced The Program's 1st-Ever NCAA Shot Put Champion)