2019 New Balance Indoor Grand Prix

Boston, MA
January 26, 2019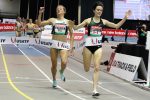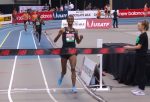 We recap the highlights and lowlights from Boston where Donavan Brazier sat and kicked on Clayton Murphy, Yomif Kejelcha looked amazing while Sydney McLaughlin didn't and Jenny Simpson "borderline" embarrassed herself.
Simpson is not a fan of indoors, only having raced four times in the last six years. Her only other indoor 5000m was when she was in college.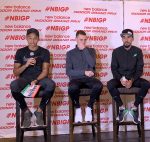 Donavan Brazier reveals he's now surpassed 8 miles for his longest run ever, Jenny Simpson talks about Shalane Flanagan's 14:47 AR, might Edward Cheserek run World XC unattached after getting the world record in the mile at Millrose, and Sydney McLaughlin reveals she was unhappy at Kentucky, "In the environment that I was in, I didn't feel like I was happy. I think I lost the love for the sport when I started making it a job too soon -- before I even went pro. And I think I put a lot of pressure on myself."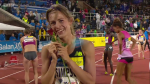 Distance fans are in for a treat as some of the most exciting runners in the sport will race at the the lone US stop on the IAAF World Indoor Tour -- Clayton Murphy, Donavan Brazier, Jenny Simpson, Emma Coburn, Konstanze Klosterhalfen, Edward Cheserek, and Yomif Kejelcha, just to name a few. Sprint fans are going to be thrilled as well as the meet will serve as the New Balance pro debuts for Kendall Ellis, Gabrielle Thomas and Sydney McLaughlin.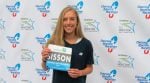 The pro track and field season is finally here with Donavan Brazier vs Clayton Murphy to kick it off. The world's richest marathon has changed and a look back at the action in Houston. Plus, a guest appearance from the Vaporfly 4% shoe, a look at Walmsley's 64:00, and much more.