2015 HOKA ONE ONE Middle Distance Classic

Occidental College, California
May 14, 2015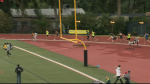 The final two sections of the men's 1500 and the men's and women's 5,000s were all cancelled due to a thunderstorm, which meant no races for Robby Andrews, Galen Rupp or Kara Goucher. Manzano won a slow 1500 in 3:38.96 over Wheating (3:39.56), while Rowbury (1500) and Symmonds (800) both had runners go down directly in front of them, messing up their races.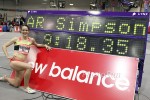 Mark Wetmore's two biggest stars will make their season debuts - Jenny Simpson (800) and Emma Coburn (1,500) - while Kara Goucher (5,000) will run her first track race since 2013 and Mary Cain will look to regain her "teen phenom" label.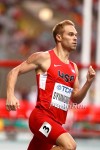 After some recent struggles, can Nick Symmonds return to form? What about Galen Rupp, Cam Levins and the NOP? Are former NCAA stars Andrew Wheating and Robby Andrews back? The highlight is an incredibly deep 1,500 which contains former NCAA champs Wheating, Andrews, Leo Manzano, Mac Fleet, Nate Brannen and a slew of others.
Prize money for the Occy meet, now known as the HOKA ONE ONE Middle Distance Classic, will double and it will be on free on USATF.tv.