Surprising US Performers - World Record & World Medal
LRC Profile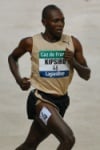 LRC Moses Kipsiro And The Legacy Of John Akii-Bua Kipsiro is Uganda's top runner and was the runner-up at last year's World XC Champs. Thanks to PJ Browne, we go behind the scenes to try to put a story and a face to Kipsiro so he is not just another nameless "African runner."

UK Athletics And Dan Pfaff Lay Down Exact Replica Of 2012 Olympic Track For Technical Event Athletes To Train On Coaching genius Dan Pfaff was hired away from the US by Charles van Commenee.
Good News: Austrian Track Official Wants To Reopen Doping Investigation Into 2000 Sydney 800m Olympic Medalist Stephanie Graf The Secretary General of Austrian Athletics wants WADA to dig deeper and see if Graf, who admitted to having blood withdrawn in a lab, was getting it re-injected during her career. These investigations should be fascinating.
Upcoming Races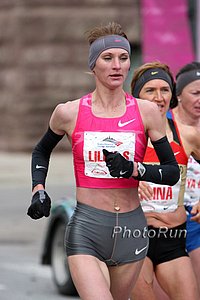 World Women Tune Up For London - Update Will Chicago '09 champion and former track star Liliya Shobukhova again triumph over distinguished marathoners Irina Mikitenko and Deena Kastor? Will a new African star finally emerge?
*Elite Entrants For Virgin London Marathon

Haile G To Run In First Madrid 10k In April

Britain's TV Giants Bid To Show Bolt Diamond League Races Bolt does for track what Tiger Woods does (and will continue to do?) for golf television ratings.
*Tiger's Masters Return Will Shatter Ratings Records Business Week
Thursday Track News
Ridiculous: Australian Hurdler Not Allowed To Qualify For Commonwealth Games Because She Didn't Check In On Time
Maybe Communism Isn't So Bad After All
Chinese Official Wants To Jail Coaches That Dope Athletes
Help Elect Angela Bizzarri As Sullivan Award Winner - Vote Here Sanya Richards and amputee ultramarathoner Amy Palmiero-Winters are also up for the award for the top "amateur" athlete in America. Considering Richards makes hundreds of thousands a year, she shouldn't get it.
LRC The Week That Was We take a brief break from celebrating Cornell's ride to the Sweet 16 to give you an abbreviated "Spring Break Version" of our weekly recap. Along the way, we talk about Zersenay Tadese's world record, Mo Trafeh's sudden surge, Deena Kastor's fade, and wonder whether Jeff Risely owns Nick Willis. We cover all of last week except we purposely ignore the LA Marathon.
Interesting/Random News Relating To Female Stars
Vin Lananna On Oregon AD Position Lananna says he hasn't talked to anyone about it. Lananna's quote: "... I think the athletic department is a wonderful and special place. We'll see how it plays out."
Recommended Read: Irish Times Article On Colm O'Connell And Kenyan Success It's simply amazing to read about what Irish-born Brother Colm O'Connell has done with Kenyan runners.
Marathon Winner Disqualified Over Technicality - What Do You Think? He signed up for the half marathon but made a wrong turn and ended up on the marathon course.
LRC Can't Miss: Training Talk #6 With Craig Virgin Two-time World Cross-Country champion and two-time American record holder Craig Virgin joined us for Training Talk #6 and talked about a wide range of subjects, including his high school and college training, his time with Nike and Athletics West, racing 3 times in 4 days during a "front-loaded" career, and Jimmy Carter and the 1980 US Olympic Boycott that cost Virgin his best shot at an Olympic medal. Virgin is a true ambassador of US distance running and one of the greatest-ever US distance runners - whether you're looking for training advice, inspiration or entertainment, his stories and opinions are a must-hear.
Previous World XC News:
Unrelated But Important/Interesting News
British Bosses - A Funny Bunch
The Rage - Barefoot Running Discussion