2022 Chicago Marathon Tracking, Results and Leaderboard
by LetsRun.com
October 8, 2022. Updated October 9. 
The 2022 Bank of America Chicago Marathon was Sunday. We've pasted top pro results below. For race recaps and full analysis, see our live blog / event page: Complete 2022 Chicago Marathon Coverage.
Article continues below player.
To track the Chicago Marathon runners as they run or get their results, go here: https://results.chicagomarathon.com/2022/. You can also track them by downloading an app to your phone. The mobile app is now available on the App Store and Google Play.
To see a live leaderboard, go here.
We've pasted the leading pro results for you below.
Top 30 Men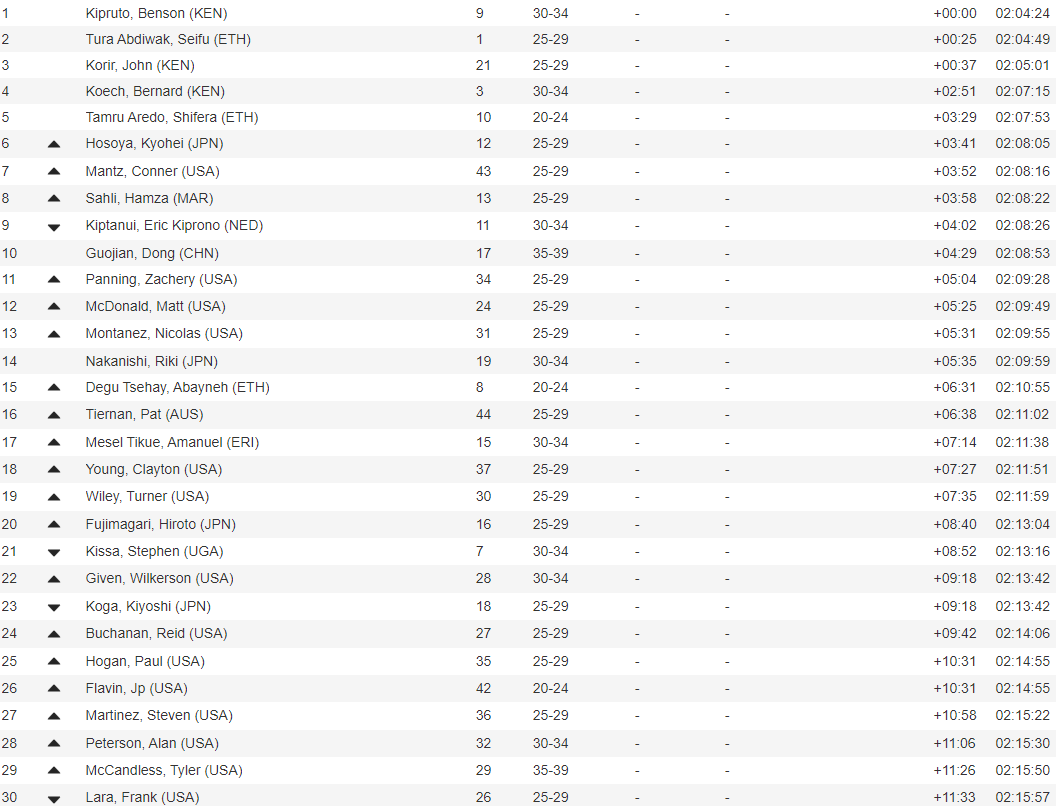 Top 22 Elite Women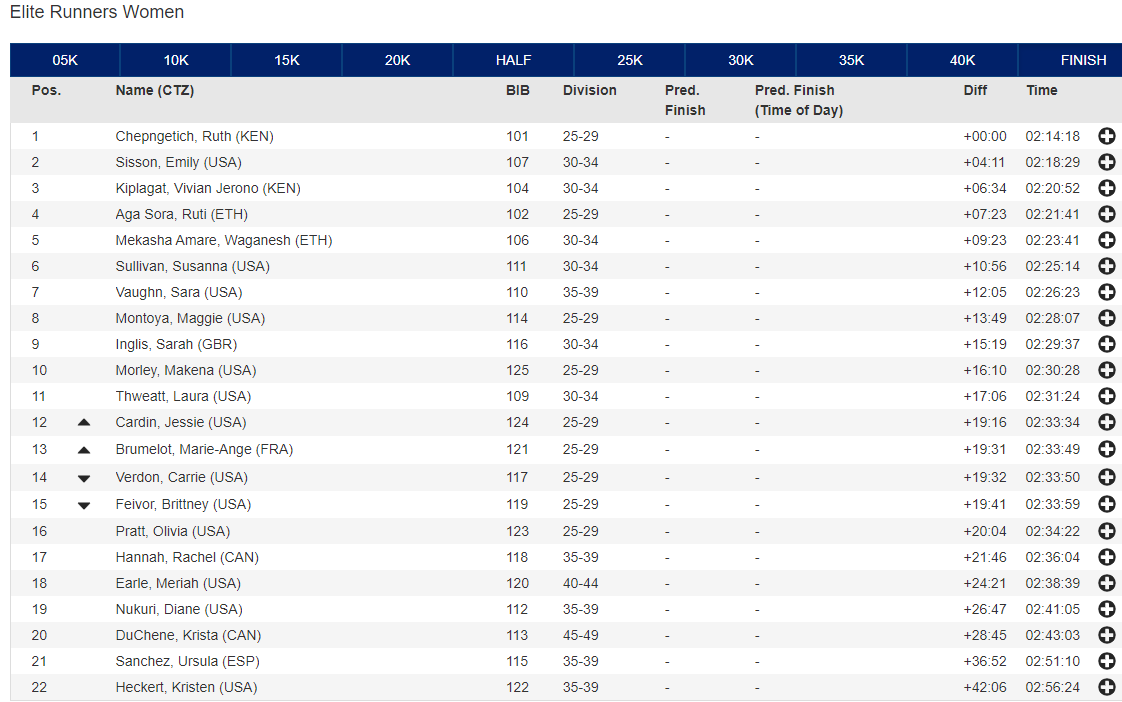 Complete 2022 Chicago Marathon Coverage including race previews, recaps, etc.
Chicago Marathon start times and schedule
All times are US Central times.
Marathon Wheelchair Start (men): 7:20 a.m.
Marathon Wheelchair Start (women): 7:21 a.m.
Marathon Handcycle Start: 7:23 a.m.
Wave 1 Start (red): 7:30 a.m.
Wave 2 Start (blue): 8 a.m.
Wave 3 Start (orange): 8:35 a.m.
Spectator access to Grant Park begins: 9:30 a.m.