An Improved LetsRun.com Forum Is Here
by LetsRun.com
February 11, 2022
We're glad to be releasing a major upgrade to the LetsRun.com Forum today (we're calling it version 2.022) and we wanted to share with you the highlights. The goal was for us to improve the user experience by improving the content you see, give you better control over that content, improve how it is presented, and make it easier to find. Related to this, we wanted to improve and be more transparent with our moderation policies and practices. Below are the five main improvements.
1. Better Moderation
Article continues below player
We wanted to improve, speed up, and be more transparent about our moderation.  Starting today, we are publicly sharing stats about moderation here. We have revamped the guidelines for moderation. When a post is reported for moderator review, a reason is given, and that reason is shared with the poster if their post is deleted. We now show within threads when a post was deleted.
We have increased the visibility of the "Report Objectionable Post" button to encourage people to report objectionable posts, and we have shared our contact info and phone number in multiple places if someone wants to contact us with their concerns. Behind the scenes, we have improved moderation tools and set up a text alert system to notify moderators if any posts have not been reviewed within 30 minutes.
2. Ability to Block Users / See Only Running Threads
We are giving users the ability to better control the content they see. If there is a particular poster whose posts you don't like seeing, you can now block them. You will not see posts or threads started by them. All  visitors now have the option to see only running threads. Logged in users can also filter down to specific categories what threads they want to see. For example, if you want to see everything but Covid threads, that is now possible.
3. Up Votes / Down Votes
Visitors can now up- and down-vote forum posts. We will still display all posts in chronological order, but this system will give feedback on how the LetsRun.com community views particular posts. It will also allow the LetsRun.com team to highlight the best posts from the LRC community.
4. Better Display / Quoting of Posts
We've made a number of improvements to the look of the threads, and the biggest improvement is probably not something you'd think of until you see it: better display of quoted posts. Trust us on this one. In addition to improving the color contrast on quotes, long quotes are truncated (but can be view in full with a button click), and nested quotation never go deeper than two posts. This lets you better focus on the topic being discussed.
Posters can now markup posts with bold text, italics, make lists and add links more easily. The system for previewing links, images, and social media in a thread is improved.
5. Follow Threads and Users More Easily
If there is a particular thread or poster you like (the ability to follow posters is an exclusive benefit for our Supporting Club members), following it or them is easier. Plus, we have a toolbar on every page that lets you access the most recent threads you have visited in, posted in, or followed.
***
We have been beta testing these features for several months now and have received a lot of feedback. We want to continue to hear from you in this thread.
(Also, we now have a moderator only forum to allow moderators to better communicate and discuss issues with each other.)
*Feedback thread on the new forum here
Below are screenshots of some of the improved features.
1. Filter running/non running threads with 1 click

2. Block posters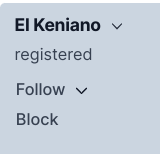 3. Follow threads / posters more easily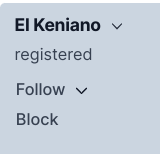 4. One-click access to the threads you're involved in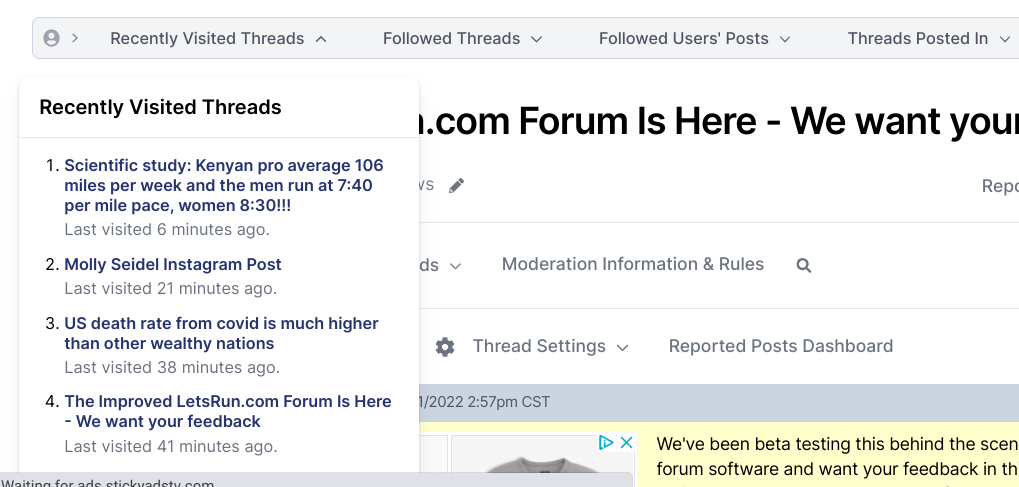 5. Up votes /down votes for posts

6. Moderation stats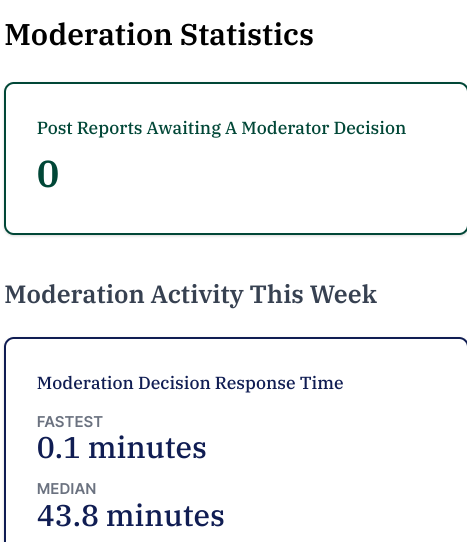 7. See that a post was deleted

(with a reason given if you were the poster):

8. Cleaner/ More Compact Quoting of Posts

Plus the option to remove nested quotes: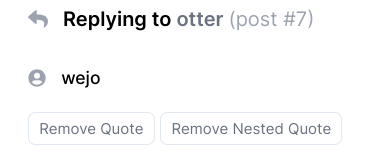 9. Bold and italics and links in posts

10. Improved navigation

More featured in our running forum. Check them out here and give your feedback.