2021 NCAA XC Men's Team Preview: Blue Bloods or New Blood?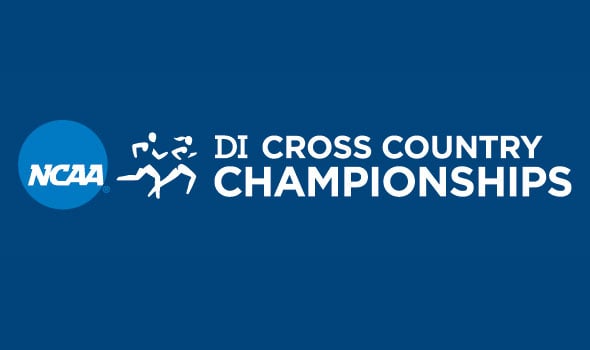 November 20, 2021
By Jonathan Gault
November 18, 2021
The last three years, picking the Northern Arizona men to win the NCAA cross country title has been a no-brainer. After the Lumberjacks' wins in 2016 and 2017, it was clear we had a budding dynasty on our hands, and NAU responded by delivering two more titles in 2018 and 2020. In 2019, they had an off day — and still finished second. They're a pretty safe bet.
But this is not the same NAU squad that blitzed the NCAA in March, putting four guys in the top 10. Stalwarts Blaise Ferro (6th last year) and Luis Grijalva (9th) decided not to use the extra season of eligibility the NCAA gave everyone and moved on to the pro ranks (Ferro with Puma, Grijalva with HOKA). And while NAU's top three of Nico Young (4th), Abdihamid Nur (7th), and Drew Bosley (22nd in '19) is as good as anyone's in the country, there are serious questions to be asked at the #4 and #5 spots.
Article continues below player
---
There's a case to be made that NAU, who enters Saturday's 2021 NCAA Cross Country Championships in Tallahassee ranked #1 in the nation, is not even the favorite. Oklahoma State has been running incredible, Notre Dame returns six All-Americans, and BYU, the only school to topple NAU during their dynastic run, is coming off its best race of the year at regionals. Will NAU's reign extend another year, or will a new school come out on top in Florida? Let's break it down.
What Will NAU Get from Its #4 and #5 Runners?
This is the question that will determine the championship. In Young, Nur, and Bosley, NAU has three guys capable of finishing in the top 10 on Saturday. If one of them bombs, NAU has no path to victory, so let's assume they all run well.
If that happens, NAU will need two of the following group to finish in the top 50 or so to have a shot at the title:
George Kusche (3:39/7:50/14:22) — The South African transfer from Nebraska has consistently run as NAU's #4 this year, but he was 20+ seconds back of their #3 at conference (Kusche didn't run regionals). Kusche is a miler who can run cross country (he was the Big 10 XC champ in January) but he has bombed two of his three appearances at NCAA XC ( 165th in '19, 229th in '20; his best showing came in 2018 when he 55th).
Ryan Raff (8:00/14:17/29:13) — Raff was NAU's #4 at the Mountain Regional, finishing 13th overall, only six seconds back of Bosley. But Raff has historically raced much better at altitude than sea level, and in two appearances at NCAA XC, he's finished 151st (2018) and 150th (2020).
Theo Quax (3:39/13:49) — NAU's #5 at the Mountain Regional (26th overall), Quax, the son of former 5k world record holder Dick Quax, was 151st at his only NCAA XC appearance in 2019. Quax was NAU's 5th man during their best race of the year at Pre-Nats, finishing 24th overall.
Tristian Merchant (8:52 3200m) — A true freshman from Alaska who has never run at NCAA XC, Merchant was NAU's #5 at their conference meet but finished 33 seconds behind Kusche in that meet. If NAU's #5 is 33 seconds behind Kusche on Saturday, the Lumberjacks are screwed.
Brodey Hasty (8:09/13:49) — Hasty is one of the reasons there is uncertainty at #5 this year. He was 46th and 44th at the last two NCAA XC champs, but has yet to score for NAU this fall. He was their #9 at the Cowboy Jamboree, ran in the B race at Pre-Nats (and he was only NAU's #3 man in that), and was their #6 at the Mountain Regional (30th overall).
You can see the dilemma. NAU's options are three guys with a history of bombing at NCAAs, one guy who has run great at NCAAs but isn't running great this season, and a true freshman who has never run at NCAAs. Not ideal. And not all of those guys will even be allowed to start the race. One of the 5 has to be left off.
NAU's best race this year came at Pre-Nats, where they went 4-6-9-20-25 to score 64 points. Add in the extra bodies at nationals, and that's worth roughly 100 points at NCAAs. That might be enough to win. But it won't be if NAU runs worse than at Pre-Nats — or if another team has a great day.
The Two Teams with the Best Shot to Defeat NAU
How do you take down the program that has owned the sport over the last half-decade? Sean Carlson and Dave Smith, the head coaches at Notre Dame and Oklahoma State, respectively, have the same plan: run as a team.
It almost worked for Carlson last year, as ND went 10-20-21-22-23 to score 87 points at NCAAs and finish second behind NAU.
Scratch that. It did work. Scoring 87 at NCAAs is a remarkable accomplishment. Notre Dame just happened to run into the NAU buzzsaw, whose 60 points last year was the lowest at NCAAs since 2005.
Last year, Notre Dame had two packs running together throughout the race. Over the second half, one faded and one picked it up, leading to that blanket finish in the 20s. ND's top six from that race are all back this year, and Carlson's plan for Saturday is similar.
"Our philosophy is finding each other and running a team-oriented race," Carlson says. "Hopefully we'll have two packs again this year is my guess and we can have a bit of a pack closer to where Danny [Kilrea] was a year ago (10th)…When you run as a pack with your teammates, it really holds you accountable throughout the entire race."
Smith, meanwhile, says he is relying on Alex Maier and Ryan Smeeton, two veteran leaders who were 17th and 26th at NCAAs last year, to "chaperone" his #2 through #7 runners to the 8k mark (Isai Rodriguez, a two-time top-10 finisher, will presumably be allowed to do his own thing).
"It's gonna come down to, can Smeeton and Alex Maier captain the ship to 8k and keep them everybody together, keep them in it, keep them calm, poised, and confident, and get to 2k to go with some run left," Smith says. "Those guys are really good at doing that. They're kind of like Ryan Vail (the top man on OSU's 2009 title team), just a good calming influence who knew how to race and knew how to move through the field. He gave other guys confidence."
There's a simple way to look at the men's team race. Northern Arizona (60 points), Notre Dame (87), and Oklahoma State (142) were the three best teams at NCAAs last year. NAU has gotten worse, Notre Dame has improved a little, and Oklahoma State has improved a lot. That means it should be pretty close between the three of them on Saturday.
Notre Dame thrives on its depth. The Irish had six in the top 36 last year, and they're actually deeper this fall. Five of the top six (Kilrea, Dylan Jacobs, Andrew Alexander, Yared Nuguse, and Josh Methner) from March will be racing on Saturday, and they'll be joined by Matthew Carmody (a 13:41 guy who was ND's #1 at regionals) and Anthony Russo (13:53/28:57), a grad transfer from Penn who was ND's #3 at regionals and 89th in 2019.
That depth was on full display at the Great Lakes Regional, where ND put six in the top 12, spanking a good Wisconsin team, 37 to 87. Of course, regional results don't mean all that much, but Carlson was impressed with how well his guys ran while staying under control.
"I thought the guys looked really easy," Carlson says. "There was a video or something on our Instagram at about 9k of the race and we're six wide and there are like three guys in front of us."
You need stars to win at NCAAs, though, and the Irish have three guys with top-10 potential. Kilrea was 10th last year. Jacobs has been the team's top man in the important races this year and has looked the best in workouts. And Nuguse looked very smooth in taking 5th at ACCs in his first race back after a long track season. The Tallahassee course — no huge hills, good weather, solid footing — should suit Nuguse more than Madison in 2018 (snow), Terre Haute in 2019 (mud), or Stillwater in March (hills, wind).
"He's a guy that hasn't really handled mud that well because of how his foot strikes," Carlson says. "He strikes really high on his forefoot and when you're on mud, you're not that stable and it's really hard for you to get much traction…I think this is really the first course that's fair for us to really see some of his abilities in cross country and I'm pretty excited about it."
The knock on Notre Dame is that NAU has already destroyed them once this year. Back at Pre-Nats, NAU scored 64 and ND was back in 5th with 203. But that result doesn't concern Carlson.
"If you look at us over the last three cross country national meets and us six weeks out from each of those, when we were 8th at nationals [in 2019], we were 16th at Wisconsin, which was six weeks out. When we were 2nd at nationals [in 2020], we were 4th at Vegas, which was six weeks out. And this year, we were 5th at Pre-Nats."
Plus, Notre Dame held out three guys (Nuguse, Carmody, and Methner) at Pre-Nats this year.
"I think we're certainly a better team than we've ever had before," Carlson says. "And that's kind of been our whole model: be good when it matters. They don't give national championship out trophies for what you were six weeks out from the national meet."
Oklahoma State has a similarly strong, deep team — their best since the 2012 squad that scored 72 points to win NCAAs. Up front, it's the same as in March, with Rodriguez, Maier, and Smeeton leading the way. But at the back end, the Cowboys are in a much better spot than eight months ago. Victor Shitsama (34th at NCAAs last year) is still around, and he's joined by Shea Foster, a transfer from Southeastern Louisiana who was 45th last year. Ryan Schoppe was in over his head as a true freshman in March (230th at NCAAs), but he has run 13:43 and was 6th at Big 12s this year. He offers appealing upside and potential insurance should one of the top five falter.
NAU, it should be noted, also beat Oklahoma State 40-62 earlier this year — on OSU's own course, no less — at the Cowboy Jamboree back in September. But OSU's would-be #4 in that race, Rory Leonard, was running unattached (if he's put in the scoring it's 51 41 to 54), and Foster wasn't running at all. Add those two into the results and suddenly things are a lot closer.
The biggest question mark about OSU is their #1, Isai Rodriguez. He's finished 4th and 8th in two NCAA XC appearances and has been brilliant for most of this year, but he was only OSU's sixth man at the Midwest Regional.
Smith wasn't overly concerned — "I've seen this from Isai every single year — at some point in the year where you think, oh shoot, maybe we overcooked him, and a week later, he looks like a million bucks again" — but he's vital to OSU's fate. He must finish in the top 20 — and probably the top 10 — for the Cowboys to have a chance at victory.
The Team That Could Win If Everything Breaks Right
Not to burst your bubble, but major upsets don't really happen at the NCAA cross country championships anymore — at least not in the men's team race. Here's a look at the last 10 national champions, with their pre-meet USTFCCCA ranking in parentheses:
2020: NAU (2)
2019: BYU (3)
2018: NAU (1)
2017: NAU (1)
2016: NAU (1)
2015: Syracuse (2)
2014: Colorado (1)
2013: Colorado (3)
2012: Oklahoma State (1)
2011: Wisconsin (1)
This year's pre-race poll reads as follows: #1 NAU, #2 BYU, #3 Oklahoma State, #4 Notre Dame. We've looked at NAU, Oklahoma State, and Notre Dame already, so how about BYU?
The 2021 BYU squad is reminiscent of the 2019 group in that they're good enough to win but are getting overlooked heading into NCAAs. There's a reason for that. BYU is like NAU, with three strong front-runners (Conner Mantz, Casey Clinger, Brandon Garnica) and question marks at #4 and #5.
Except those question marks are even bigger for BYU — at Pre-Nats, BYU's #4 (Lucas Bons) and #5 (Aidan Troutner) finished 35th and 68th. It has taken, over the past 10 years, an average of 92 points to win NCAAs. Bons and Troutner combined scored 103 at Pre-Nats — a much weaker meet than nationals. The math just doesn't seem to work.
Or at least, it didn't until the Mountain Regional, where BYU just ran its best race of the year, winning with 42 points. In that race, Troutner was one place behind Garnica (and both finished ahead of NAU's #3, Drew Bosley). BYU's #5, Davin Thompson, was a respectable 21st, but BYU could be even better in that spot at nationals by adding back Bons, who sat out regionals.
Suddenly, there's a path to victory. If the top three take care of business, and Troutner (an NXN champ in high school) and Bons (a 3:55 miler) run to their potential, that could be enough for BYU. The championship window is just barely cracked — all five runners would have to have a great day — but it's open.
Podium Contenders
None of these teams have a real shot at victory, but a big day could land them on the podium.
Colorado: The transfer-heavy Buffaloes won Pac-12s with 39 points. To win the NCAA title, however, you need some horses up front. Eduardo Herrera is terrific, but Colorado is at least one star short of contending.
Iowa State: The Cyclones won Nuttycombe, but none of the serious championship contenders were at that race. That said, Iowa State has run both BYU (at Roy Griak) and Oklahoma State (at Big 12s) close this year and has one of the very best in the NCAA leading the way in Wesley Kiptoo.
Stanford: If Stanford couldn't beat Iowa State and Nuttycombe and couldn't beat Colorado at Pac-12s, there's no way they're beating everyone at NCAAs. But there's a ton of young talent on this team — their top six at Pac-12s were all freshmen, eligibility-wise — so watch out for the Cardinal in the years to come.
Wisconsin: The Badgers were only fourth at Nuttycombe, but their 27 points at Big 10s was the best score at that meet since the national champion 2011 Badgers scored 17.
Arkansas: The Razorbacks were 4th last year and 3rd at Pre-Nats after losing the tiebreaker to Colorado. In Amon Kemboi (going for his 5th All-American appearance on Saturday) and Gilbert Boit (who turns 27 on Wednesday), Arkansas has veteran leadership but not quite enough firepower to contend with the likes of NAU, ND, or OSU.
JG Prediction
I expect a close race between the top three teams. One of them could hit it out of the park and score in the 80s, but hitting it out of the park at NCAAs is really tough to do.
"I think the winning score will be higher than second place from last year, to be honest," Carlson says. "Probably around 100 points."
How, I ask, is that possible, when his own team scored 87 last year — and he thinks they have improved since then?
"I live in reality," Carlson says.
He goes on to explain that while his team could score 87 or fewer in a perfect scenario, extra COVID eligibility (and no NCAA indoors days before) has created an unusually deep field. Things go wrong, Carlson says. What's important is to not panic when they do.
"If you start getting sad about the place that you're in, well then you've just ended the meet for yourself," Carlson says. "People have to be able to be humbled and fight for 30th place when they might have been 20th a year ago or whatever the places are."
Depth doesn't always win NCAA titles, but it's still a nice thing to have. And Notre Dame is the deepest team in the field.
"Notre Dame can survive one bad day, really, to anybody in their top six," Smith says. "We can survive one bad day from anybody from #4 to #6 or #7. One of those guys has an off day and we're pretty interchangeable. BYU and NAU, anybody in their top five has that bad day, it gets pretty tough. At least that's what it looks like to me now. That's why I think Notre Dame is my favorite. Because nationals is chaos. And chaos is going to happen."
I agree. In cross country, NAU, OK State, and BYU are the blue bloods. It's time for some new blood: Notre Dame will win their first NCAA XC title since 1957.
1. Notre Dame 2. NAU 3. OK State 4. BYU