Men's 100 prelims: Travyon Bromell finishes 4th in heat, needs time qualifier to advance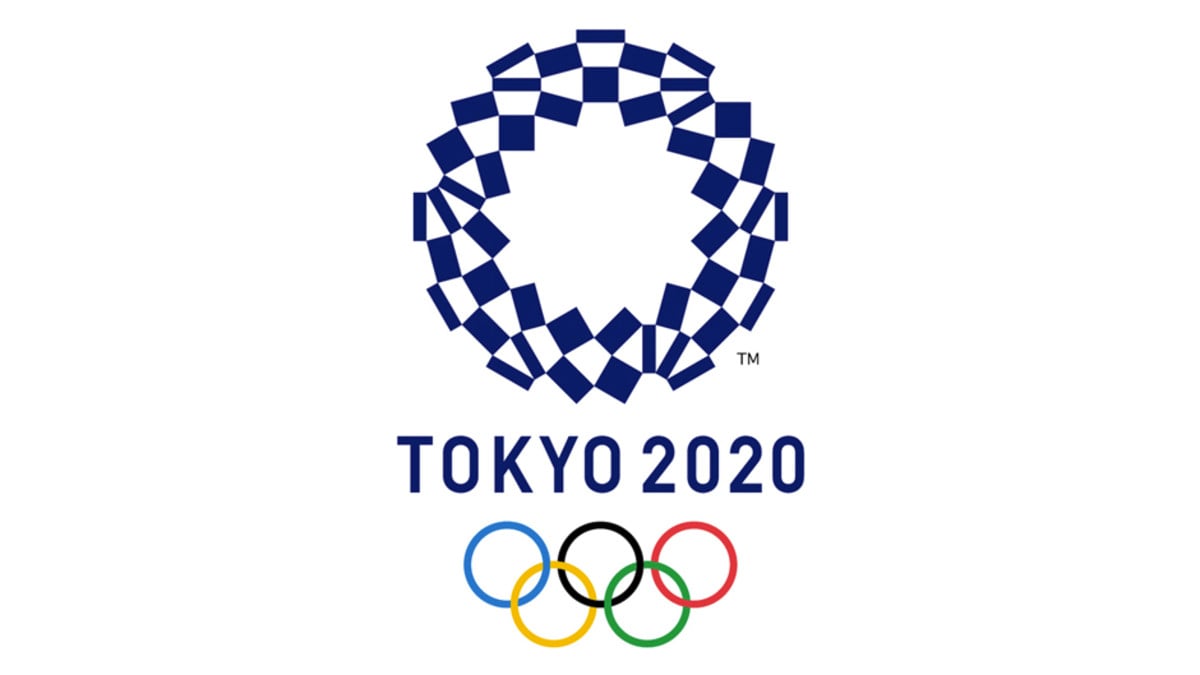 July 30, 2021 to August 08, 2021
by LetsRun.com
July 31, 2021
TOKYO — There isn't usually much to talk about after the first round of the 100 meters at a major championship. That's not the case in 2021, however, as tonight's prelims threw plenty of uncertainty into Sunday's final.
Aside from a hiccup in Monaco, American Trayvon Bromell has looked untouchable all year, entering Tokyo with the two fastest times of the world this year, 9.77 and 9.80, the latter run to win the US Olympic Trials last month. Tonight, however, Bromell was only fourth in heat 2, running 10.05, and unlike his fifth-place finish in Monaco on July 9, there was no early stumble. Bromell simply could not open up his typical lead by halfway, and when he dug for more near the end of the race, it wasn't there. Bromell did not stop to speak to US media in the mixed zone but did provide the following quote:
Pre-Olympics favorite Trayvon Bromell after his 4th place finish in 100m heat: "Shoot. I was calm. Honestly, I have no words for it. It don't look like I actually pushed myself and that is going to be the thing my coach is mad about." We'll see if he squeaks into semis.

— Steve Wilson (@SteveWilson_LDN) July 31, 2021
Article continues below player
With the top three in each heat qualifying automatically for Sunday's semis, Bromell had to wait to secure a time qualifier — and though he did earn one (his 10.05 was the fastest non-auto qualifier), it sends an event that previously had a heavy favorite into flux.
US runner-up Ronnie Baker, the winner in Monaco, looked comfortable in winning his heat in 10.03 and may well be the Olympic favorite now. It's either him or Canada's Andre De Grasse, who has collected three 100m bronze medals in his three previous global championships and ran 9.91 to lead all qualifiers today, just .01 off his personal best.
MAKE IT LOOK EASY 👊

ICYMI, @TeamUSA's @ronnie_baker14 won his heat in the first round of the men's 100m. #TokyoOlympics

💻 https://t.co/FmEtvutDRA
📱 NBC Sports App pic.twitter.com/nIEtJOYYMe

— #TokyoOlympics (@NBCOlympics) July 31, 2021
Summary results below
| POS | RANK | HEAT | BIB | COUNTRY | ATHLETE | MARK | DETAILS | REACTION TIME | WIND |
| --- | --- | --- | --- | --- | --- | --- | --- | --- | --- |
| | | 5 | 1425 | CAN | | | | 0.133 | +0.6 |
| | | 3 | 2428 | ITA | | | | 0.145 | +0.1 |
| | | 5 | 3940 | USA | | | | 0.139 | +0.6 |
| | | 2 | 3056 | NGR | | | | 0.133 | +0.3 |
| | | 5 | 2785 | KEN | | | | 0.159 | +0.6 |
| | | 7 | 1078 | AUS | | | | 0.134 | +0.8 |
| | | 2 | 3294 | QAT | | | | 0.161 | +0.3 |
| | | 1 | 3903 | USA | | | | 0.151 | +0.2 |
| | | 2 | 2051 | GBR | | | | 0.132 | +0.3 |
| | | 3 | 2630 | JAM | | | | 0.147 | +0.1 |
| | | 4 | 3413 | RSA | | | | 0.157 | 0.0 |
| | | 2 | 3909 | USA | | | | 0.161 | +0.3 |
| | | 4 | 1499 | CHN | | | | 0.141 | 0.0 |
| | | 7 | 2548 | JAM | | | | 0.159 | +0.8 |
| | | 1 | 1980 | FRA | | | | 0.164 | +0.2 |
| | | 6 | 3435 | RSA | | | | 0.141 | -0.4 |
| | | 7 | 2069 | GBR | | | | 0.153 | +0.8 |
| | | 5 | 2443 | ITA | | | | 0.158 | +0.6 |
| | | 5 | 2063 | GBR | | | | 0.143 | +0.6 |
| | | 3 | 3418 | RSA | | | | 0.167 | +0.1 |
| | | 7 | 2198 | GHA | | | | 0.189 | +0.8 |
| | | 6 | 1523 | CIV | | | | 0.158 | -0.4 |
| | | 1 | 3058 | NGR | | | | 0.147 | +0.2 |
| | | 3 | 2720 | JPN | | | | 0.146 | +0.1 |
| | | 3 | 1508 | CHN | | | | 0.156 | +0.1 |
| | | 6 | 1310 | BRA | | | | 0.162 | -0.4 |
| | | 1 | 1506 | CHN | | | | 0.157 | +0.2 |
| | | 6 | 2319 | IRI | | | | 0.148 | -0.4 |
| | | 7 | 1665 | DEN | | | | 0.126 | +0.8 |
| | | 4 | 3460 | SKN | | | | 0.144 | 0.0 |
| | | 1 | 3606 | TPE | | | | 0.147 | +0.2 |
| | | 4 | 2700 | JPN | | | | 0.158 | 0.0 |
| | | 1 | 2714 | JPN | | | | 0.130 | +0.2 |
| | | 7 | 1317 | BRA | | | | 0.133 | +0.8 |
| | | 6 | 2849 | LBR | | | | 0.153 | -0.4 |
| | | 5 | 3671 | TUR | | | | 0.142 | +0.6 |
| | | 6 | 1024 | ANT | | | | 0.136 | -0.4 |
| | | 2 | 1307 | BRA | | | | 0.160 | +0.3 |
| | | 4 | 2287 | INA | | | | 0.157 | 0.0 |
| | | 2 | 3526 | SUI | | | | 0.134 | +0.3 |
| | | 5 | 3117 | OMA | | | | 0.135 | +0.6 |
| | | 3 | 3493 | SRI | | | | 0.147 | +0.1 |
| | | 4 | 1994 | GAM | | | | 0.143 | 0.0 |
| | | 2 | 1135 | BAH | | | | 0.142 | +0.3 |
| | | 3 | 3237 | POR | | | | 0.135 | +0.1 |
| | | 7 | 3540 | SVK | | | | 0.150 | +0.8 |
| | | 2 | 1732 | ART | | | | 0.142 | +0.3 |
| | | 2 | 2251 | GUY | | | | 0.148 | +0.3 |
| | | 4 | 1451 | CAY | | | | 0.154 | 0.0 |
| | | 6 | 4020 | ZIM | | | | 0.175 | -0.4 |
| | | 3 | 1439 | CAN | | | | 0.158 | +0.1 |
| | | 6 | 1422 | CAN | | | | 0.155 | -0.4 |
| | | 1 | 3667 | TUR | | | | 0.154 | +0.2 |
| | | 5 | 3697 | UAE | | | | 0.160 | +0.6 |
| | | 7 | 2986 | NCA | | | | 0.143 | +0.8 |
| | | 4 | 1887 | FIJ | | | | 0.115 | 0.0 |
| | | 1 | 1992 | GAB | | | | 0.142 | +0.2 |
| | | 3 | 1533 | COD | | | | 0.261 | +0.1 |
| | | 7 | 1153 | BAR | | | | 0.128 | +0.8 |
| | | 6 | 3600 | TOG | | | | | |
| | | 5 | 3060 | NGR | | | | | |
| | | 1 | 2640 | JAM | | | | | |