2020 Olympic Men's 1500 Preview: Timothy Cheruiyot Is the Man to Beat, But Will We Get Another Olympic Upset?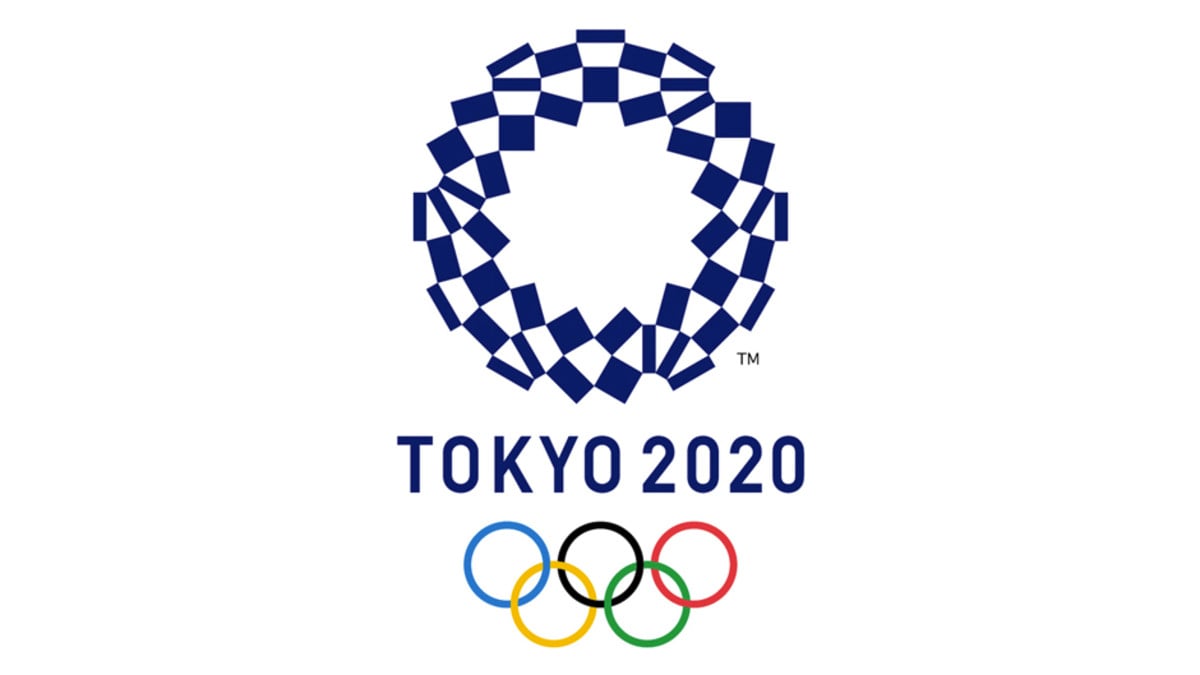 July 30, 2021 to August 08, 2021
By LetsRun.com
July 29, 2021
Some of the all-time greats of track & field — Jim Ryun, Wilson Kipketer, Paula Radcliffe — never won Olympic gold. For a while this summer, it looked like that might also be the case for Timothy Cheruiyot of Kenya in the men's 1500.
Cheruiyot, the 2019 world champion, who wins the biggest 1500/mile races on the planet at a clip higher than the rate at which Steph Curry makes free throws (90.9% vs 90.7% as of May 28) shockingly finished 4th at the Kenyan Trials where the top two runners were guaranteed Olympic selection. For some bizarre reason, Cheruiyot wasn't initially given the third elective spot, but after he showed up in Europe and blitzed the fields in both Stockholm and Monaco, running a pb of 3:28.28 in the latter, Cheruiyot was rightly put on the Olympic team (he would have been on the team anyway as runner-up Kamar Etyang did not have enough out-of-competition drug tests to compete).
Article continues below player
As a result, Cheruiyot is the -150 betting favorite.
Still, if you are a gambler, we think those implied odds (60% win rate) offer good value. He should win this race more than two-thirds of the time.
But hindsight is 20/20 and if Cheruiyot loses, everyone will be saying, "He was only 4th at the Kenyan Trials, clearly something was off" (ignoring the fact he just PR'd in Monaco and has run 0.97 of a second faster than anyone else in the field this year). The more relevant fact is that the men's Olympic 1500 is an event prone to upsets. No one expected Peter Rono to defeat Steve Cram and Peter Elliott in 1988. No one expected Noah Ngeny to defeat Hicham El Guerrouj in 2000. Barely anyone had heard of Taoufik Makhloufi in 2012. And few predicted Matthew Centrowitz would walk away with the gold medal five years ago against Asbel Kiprop, who had run 3:26 the year before and would routinely toy with fields on the Diamond League circuit.
Cheruiyot is widely expected to push a fast pace, as he did in the 2017 and 2019 World Championship finals. The latter was one of the great performances in track & field history, a wire-to-wire 3:29.26 that saw Cheruiyot win by over two seconds. If Cheruiyot is markedly fitter than everyone else — something that has been true for the last 3+ years — he will win the biggest prize of them all. If not…
If Cheruiyot falters
If "Potato Tim," as he's affectionately referred to on the LRC messageboard, doesn't win in Tokyo, then we will have another upset to add to the list in the Olympic men's 1500. But how big of an upset will it be? Here are the guys we think can win it.
Jakob Ingebrigtsen
Ingebrigtsen winning would be similar to Ngeny's win over El Guerrouj at Sydney 2000. Both El Guerrouj and Cheruiyot dominated the 1500 for years, and both Ngeny and Ingebrigtsen were firmly established as the event's #2 entering the Olympics. And while the Norwegian Ingebrigtsen carries an ugly 0-12 career record against Cheruiyot, Ngeny has a similar 1-13 career mark against El Guerrouj. But when that "1" is in an Olympic final, suddenly that record doesn't look so ugly after all.
Ingebrigtsen was 4th at the 2019 Worlds but there are several reasons to think he's in a better place this time around. For one, he had just turned 19 at the time of the 2019 Worlds. Ingebrigtsen is almost two years older now (he turns 21 in September), and he's clearly stronger than in 2019, running 3:28.68 last summer (.23 behind Cheruiyot, his closest finish yet) and 12:48 for 5,000 this year.
Speaking of the 5,000: that's another reason he'll be better in Tokyo than in Doha. In 2019, Ingebrigtsen ran the 5k and 1500 at Worlds (the 1500 was second). This time, he's going all-in on the 1500.
The worry is that Ingebrigtsen just finished a distant third behind Cheruiyot in Monaco in a 1500 that figures to be run in a similar style to Worlds. The good news is that Ingebrigtsen had been sick beforehand, missing some time in the leadup to the race, and still ran 3:29.25. Was that worth an extra second? If so, Ingebrigtsen could be celebrating gold in Tokyo.
The Brits
At the 2019 Worlds in Doha, only one country put three men in the 1500-meter final. It wasn't Kenya. It wasn't the United States. It was Great Britain, with Jake Wightman and Josh Kerr leading the way with a 5-6 finish. That in itself was historic; no British man had finished in the top five of a global championship since Peter Elliott and Steve Cram went 2-4 in the 1988 Olympic final.
Two years on, both Wightman and Kerr have upped their games. Wightman ran pbs of 1:44/3:29 last year. He was only 4th (and 4th among Brits) in the mile in Gateshead on July 13, but he was just .05 behind Kerr at the British champs on June 26. And that's a big deal, because Kerr is incredibly fit right now. How fit? Let his coach, Danny Mackey, tell you.
"I wanted him in shape to be able to run 3:27," Mackey says. "And I think he is. I think he's able to run 3:27-low."
Just a reminder: only five men in history have run 3:27.
Outside of hypotheticals, Kerr has been incredible in 2021. He soloed a 3:31 in Portland on June 3, the fastest 1500 ever run on US soil outdoors. At the British champs, he closed in 37 seconds for his final 300 and 25 for his final 200, a filthy burst of speed. And recently he ran a 1:46.3 800 time trial to simulate the sort of fast close we saw in the 2004 Olympic final, going 55.8-50.5. He has run a 22-second 200 in practice. He is not afraid of anyone. He is ready.
If Ingebrigtsen is the 2021 version of 2000 Noah Ngeny, Kerr is the 2021 version of 2016 Matthew Centrowitz (minus the World Indoor title): a guy who has put up some impressive performances in the US but has shied away from the European circuit. Centro won gold, and Kerr can absolutely win gold as well. But Mackey is realistic: Kerr is incredible, but there are a number of incredible 1500 runners right now.
"I don't know what Cheruiyot does, or Ingebrigtsen," Mackey says. "I can tell you the workout, but what was the weather, how hard did I tell him to go, what did he do the week before? All those things really matter…[That 1:46], I assume those guys can do that."
Charles Simotwo
Forget about hypotheticals. How about the guy who has already beaten Cheruiyot this year? In fact, Simotwo, who won the Kenyan trials, and his compatriot Abel Kipsang (3rd at the trials) are the only guys in Tokyo who have beaten Cheruiyot within the past four years. Even if Cheruiyot was clearly off his game at the trials, they have to be taken seriously, particularly Simotwo, who just ran 3:30 in Monaco. If the Olympics is a 3:30 race or faster, Simotwo could be in trouble (he was only 5th in Monaco). Otherwise, he's dangerous.
The Americans
At the US Olympic Trials, Cole Hocker closed in 25-flat for his final 200 meters in a 3:35 race. That is the kind of kick that wins Olympic medals (especially since Hocker didn't really get going until 120 to go and had to run extra distance on the turn). And we already know that if Matthew Centrowitz is at his best — and he appears close to it in 2021 — he can win global medals. So yes, Hocker and Centro both have a shot to win in Tokyo (sorry, Yared Nuguse, but the Trials results showed that those two are on another level).
The problem is that both Hocker and Centrowitz will need a certain kind of race in order to win. If Cheruiyot does what he did in 2019 and runs 3:29 from the front, Centro will not be able to keep up. Super fast races have never been Centro's forte (even when he ran his pb of 3:30 in 2015, he only finished 10th in the race). Centro just tried to run one mile as fast as possible, and though he logged a pb of 3:49, he wasn't happy afterwards. It's not hard to see why. 3:49 is equivalent for 3:32 for 1500 meters, and Centro needs to be a lot fitter than that if he is to hang with Cheruiyot and Ingebrigtsen in a fast race.
A 3:30 or faster race likely doesn't favor Hocker either (the truth is, we don't fully know because he's never been in a race that fast). But Hocker's final 200 is the best part of his race. It's what separates him from everyone else in the US. You don't want to do anything to dull that final 200, and that is precisely what a 3:30 race figures to do.
But if the winning time is in the mid-3:30s or slower, then watch out for the Americans. Centro has medalled in global championships by running 3:36, 3:36, and 3:50, and he's done that because he knows how to position himself and he knows how to close. He can follow that same playbook to a medal in 2021. Hocker is at the end of a very long season, and he's not as experienced in championship races as Centro — he overcame subpar positioning at the Olympic Trials, but any flaws in Tokyo will be magnified against a stronger field. But he has a deadly kick and he has passed every test thrown at him in 2021. Discount him at your peril.
Marcin Lewandowski
The Pole medalled in a fast race in 2019, which is interesting because he's best known for his kick due to his 800-meter background. And he's as fit as ever at age 34, running pbs of 3:30 and 3:49 this year. Like the Americans, he won't win if it's a super fast race, but he can use that kick to get another medal…perhaps even gold if it's slow enough.
The Aussies
Okay, an Australian probably isn't winning this race. But all three Aussies are capable of making the final, and if that happens, who knows? Stewart McSweyn is coming off Australian records in the mile (3:48.37) and 1500 (3:29.51), and Cheruiyot's preferred race style helps him more than most. McSweyn is not known as a closer, but if the Olympic final turns into a pure fitness test, he could grab a medal as he's very good at that kind of race.
In a kicker's race, both Jye Edwards — who upset McSweyn to win the Aussie champs — and Olli Hoare, the 2018 NCAA champion from On Athletics Club, are capable of running well. But both face a steep learning curve as they have limited experience on the circuit and are both making their global championship debut.
***
Jonathan Gault prediction
1. Kerr 2. Cheruiyot 3. Ingebrigtsen
Does this pick make sense on paper? Of course not. Cheruiyot has won 22 of his last 25 1500/miles dating back to early 2018. And it's not just that he wins. When you're fitter than everyone else and run like Cheruiyot does, you nullify the strategic element of the 1500. You can be a fantastic tactician and have perfect positioning, but if Cheruiyot runs 3:28 and you're not fit enough to hang on, you're not beating him.
But we're also talking about Cheruiyot running 3:28 or 3:29 from the front in the Olympic final as if it's no big deal (and it kind of seems that way because he has done it so many times on the DL circuit). That undersells how tough of a task it actually is. Cheruiyot still hasn't gotten enough credit for his ridiculous 3:29 in Doha, and if I had to guess, I'd say Cheruiyot doesn't run that fast again in Tokyo (he also could wait until 400 or 600 into the race to push and that could take a sub-3:30 out of the equation). It's just so difficult to do — as far as I know, that is the only sub-3:30 in history achieved without the aid of pacemakers (El G ran 3:27 in the 1999 World final, but his Moroccan teammate Adil Kaouch functioned as a pacemaker).
All of that is a long way of saying Cheruiyot should be the pick. But Olympic finals are not run on paper. Plus it's boring to pick the same guy every time.
So I'm going with Kerr. Maybe I've been brainwashed by having Kerr (and Fake Josh Kerr) on the LetsRun Track Talk Podcast. I don't know if he will beat Cheruiyot, but Kerr will go with Cheruiyot if he takes it out hard, and I think he can run under 3:30 with Cheruiyot towing him along (remember, he soloed a 3:31 in June). That should at least put him in contention on the final lap. And if it's tactical…well, we've already seen what Kerr has done at the British champs and in his recent 800 workout. At the very least, I think it's worth putting down some money on Kerr at +2500 if you live in a state where betting is legal.
Let me leave you with one last image. This one:
Remember that? The 2017 NCAA mile final? Edward Cheserek, the invincible collegiate record holder, showed up to the NCAA championships in College Station and got absolutely wrecked by a 19-year-old Kerr, who closed in a blazing 1:20.62 for his final 600 meters. Sub in Cheruiyot for Cheserek and you've got the same situation at the 2021 Olympics. I was standing trackside for that race in 2017 and came away thinking Kerr had a chance to medal at a global championships one day. I think that day has come.