18-Year-Old Phenom Christine Mboma of Namibia Is Listed as "Withdrawn" from 400 Meters for Tokyo Olympics
by LetsRun.com
July 1, 2021
A day after 18-year-old Christine Mboma of Namibia ran a shocking 48.54 400 meters in Bydgoszcz, Poland, she is now listed as "withdrawn" on the World Athletics Olympic 400 page.
This development only furthers the belief held by many that Mboma as well as her compatriot Beatrice Masilingi (49.53 pb), who also is listed as withdrawn from the 400, did not meet the World Athletics eligibility regulations for female classification that apply to running events from 400 meters up to the mile. Those same rules are preventing Caster Semenya, Francine Niyonsaba and Margaret Wambui from competing in the women's 800 this year as they have all refused to lower their testosterone with birth control pills.
(LRC What No One Is Telling You About Caster Semenya: She Has XY Chromosomes)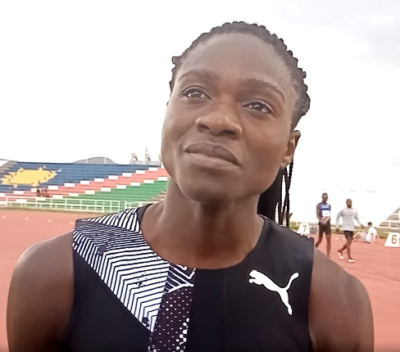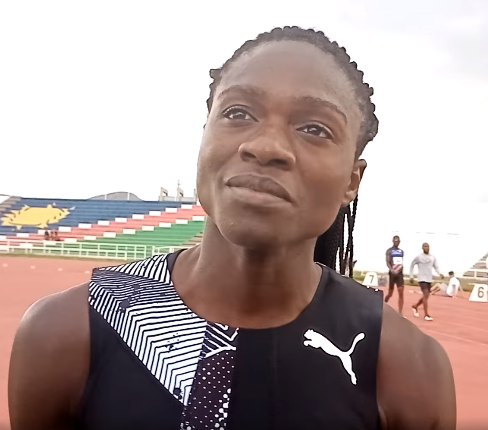 If Mboma was eligible for the 400, one would think she'd enter the event as she'd be the overwhelming gold-medal favorite. In the history of the world, no woman at her age had accomplished what she did yesterday.
Article continues below player.
Only six women in history besides Mboma have ever run under 48.54 in the 400 and the youngest before yesterday was Salwa Eid Naser of Bahrain, who accomplished the feat at age 21 in winning 400 gold at the 2019 Doha Worlds. Naser is now suspended from the sport after missing three drug tests. Of the remaining five women, three were Eastern Europeans who ran their times in the 1980s when steroid use was widespread. The other two women were Marie-José Pérec of France who ran 48.25 to win gold at the 1996 Atlanta Olympics as well as Shaunae Miller-Uibo of the Bahamas, who ran 48.37 to get 2nd behind Naser in Doha.
Talk about this development on our messageboard.
MB: BREAKING NEWS !!! – Mboma (48.54) WITHDRAWN from the 400 in the Olympics (Yes, Really)