Des Linden Announces She Will Run 2021 Boston Marathon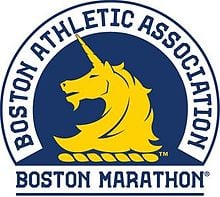 October 11, 2021
By Jonathan Gault
April 19, 2021
BOSTON — Today is Patriots' Day, and for the second straight year, there will be no Boston Marathon. On Patriots' Day 2020, barely a month had passed since the World Health Organization declared COVID-19 a pandemic. Uncertainty overwhelmed everything. What optimism existed was of the blind, hopeful type.
This Patriots' Day, it's different. Over 80 million Americans have been vaccinated. The Red Sox played their annual 11 a.m. home game in front of fans in Fenway Park. And, on a gorgeous sunny day in the Back Bay, Des Linden crossed the finish line of the Boston Marathon.
Article continues below player
Linden, if you hadn't already guessed it from the images of her tour of Boston plastered over social media, will be returning on October 11 for the 125th Boston Marathon (and Linden's eighth). The 2018 Boston Marathon champion, Linden was scheduled to run last year's race before it was cancelled and owns a golden retriever named Boston. Returning in 2021 was not a hard decision.
"I've fallen in love with this race and I'm always excited to be here, so I was just waiting for the opportunity to announce it because my schedule is always lined up to be ready to run Boston," said Linden, who was at the finish line on Boylston Street to surprise five frontline workers and community members with entries to this year's race.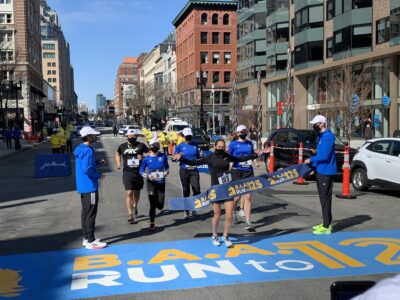 In 2020, the marathon was initially rescheduled from April to September before it was ultimately cancelled. A repeat cancellation seems unlikely, however.
"As we look forward to October 11, it becomes more and more likely that [the race] will happen," said B.A.A. CEO Tom Grilk. "Unless something changes, we have every hope and all optimism that in October, the Boston Marathon, for the 125th time, will be run right here."
When Linden sets out from Hopkinton in October, 19 months will have passed since her last marathon, a fourth-place finish at last year's US Olympic Marathon Trials in Atlanta. That represents the longest gap between marathons since Linden began her marathon career in 2007. She filled the void by setting a world best at 50 kilometers last week in Oregon, but Linden longs for the stage and energy of a race like Boston.
"It was good to go run a long distance and then going through the marathon, I thought, Man, I wish this were a better time on the clock (Editor's note: Linden hit the marathon in 2:31:13 during her 50k)," Linden said. "So it made me feel good about how the training is and how the body feels, but I definitely miss racing the distance, and more importantly the big city marathons and the crowds and all of that."
Prior to Linden's enforced break from the distance, it wasn't clear how many more marathons she would run. With two Olympic teams and a Boston victory under her belt, the 37-year-old Linden was in the "try cool shit" phase of her career in 2020, which is why she signed up to run the Trials and Boston just seven weeks apart. But she never got to complete the second half of that double, and her time away — coupled with a commitment from her primary sponsor — convinced her to keep going for a few more years. Earlier this month, Linden told the Detroit News she'd like to compete at the 2024 Olympic Trials, when she would be 40 years old.
"We had moved all the chips in with the double and let's just go until things burn out — and that [double was] a good way to speed that up," Linden said. "And then I had a nice long break and actually felt good and things are coming together, so it was just restructuring the training so it's more sustainable. And obviously a big part of that is support from Brooks too. I think they stepped up and said if you want to run at a high level for four more years, we're going to back you."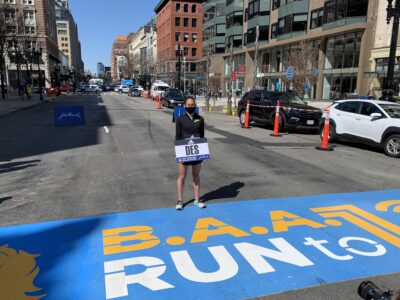 Linden's next competitive race could come on the track, however. Her last race on the oval was almost six years ago — a 32:43 10,000 in Toronto that earned her a silver medal at the Pan American Games in July 2015.
"I'm not going to hurt myself trying to get into the [track] trials, but I'll probably, if we can find the race, take a shot and just give it a crack at getting in the 10k," Linden said. "But if it doesn't come together, I'm not going to cry about it either."
The big goal this year remains Boston. Linden has a 1st, a 2nd, two 4ths, and a 5th at the storied race, and she will be looking to add to that tally in October. On paper, that should be easier to do than ever — with all six World Marathon Majors taking place this fall after an Olympics, the talent pool will be spread thinner than ever before. But Linden knows it will still be a significant challenge to break the tape when she returns to Boylston Street this fall.
"I think [having all six majors this fall] could play a factor in depth, but there are so many great marathoners right now," Linden said. "You look at the charts and there's no shortage of people running fast. And so I think Mary Kate Shea puts together the elite field and I think she'll do a great job getting the right people who can perform well here. So I don't think it will be any easier, but when the fields come out, I'll pick it apart and tell myself that it is going to be."