Are You Ready For A Team Marathon Event? The Battle of the Teams is coming to Prague on May 30th
By David Monti, @d9monti
(c) 2021 Race Results Weekly, all rights reserved
(14-Apr) — RunCzech, the leading organizer of road races in the Czech Republic, announced today a completely new kind of professional marathon which will feature a team competition.  The Volkswagen Prague Marathon – Battle of the Teams will take place in the Prague city center on Sunday, May 30, and will see four teams of eight elite runners (four men and four women) compete on a 13-lap, World Athletics-certified course for both team and individual prize money.  The start will be on the iconic Charles Bridge and the finish at Old Town Square.
Article continues below player.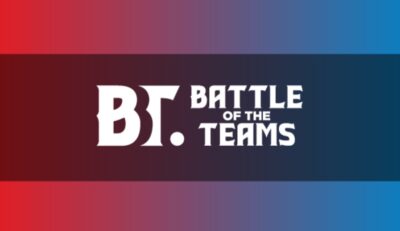 "It's marathon with an innovation," RunCzech president Carlo Capalbo told reporters on a video conference on Monday.
That innovation is the creation of four teams, each of which will have a corporate sponsor and a distinct uniform color (the Volkswagen team will wear blue, for example).  The teams will be created via a draft system and must be composed of one man and and one women from the following ability groups to insure balance.  Runners will be drafted, on a live broadcast, from a cross section of countries:
. Pool 1 – Men 2:03 to 2:05; Women 2:18 to 2:20
. Pool 2 – Men 2:06 to 2:08; Women 2:21 to 2:23
. Pool 3 – Men 2:11 to 2:14; Women 2:26 to 2:29
. Bench  – Men 2:06 to 2:09; Women 2:22 to 2:24
The top six out of the eight athletes will score for their team based on the World Athletics points assigned to their finish time (the bench runners score if any of the top-6 fail to finish).  Athletes who set personal best times will be credited with a ten percent points bonus.  Prize money will be awarded to the teams (split equally between the eight members), and there will also be individual prize money based on the overall order of finish by gender.
"Maybe there is something a bit unusual we create here," said Capalbo, an Italian, referring to the scoring system which ties the results of the slowest runner on each team with the fastest.  "This is an attempt to link together the front of the race to the back of the race."
Critical to Capalbo's race strategy is a live, global broadcast which will feature real-time graphics to track team progress, and the inclusion of Czech athletes on each team to drive national fan interest.  Viewers will be able to know the team results without a long pause at the race finish.
"This is a modest attempt to give freshness and engagement to our sport," said Capalbo, who drew his inspiration for this event from Formula 1 auto racing and the Tour de France, both individual sports where team results are also important.  "I remember the team more than the individual," he said.
Live spectators may be permitted in small groups, but that depends on the state of the pandemic and the rules put in place by local health authorities.  The race will have a 6:30 a.m. start to help assure clear streets and minimize disruption in the city.
Interestingly, the race on May 30, is only one third of this year's Volkswagen Prague Marathon.  RunCzech is also organizing a virtual version of the race to allow ordinary runners to participate remotely, and there will be a mass, in-person version of the race in October.  The regular Volkswagen Prague Marathon is usually held on the first or second Sunday in May.  It was last held in 2019 when the race recorded 7275 finishers.
Capalbo, a former business executive whose passion for race organizing is well known within the industry, hopes the Battle of the Teams will motivate both recreational runners and fans alike.  He has been frustrated that a strong connection has not been established between recreational runners and many of the world's elite marathons, besides super-elites like Eliud Kipchoge and Paula Radcliffe.