London Is Back & Bigger Than Ever: London Marathon Plans on Hosting 50,000 Runners In-Person in October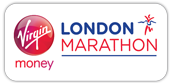 October 03, 2021
By Jonathan Gault
January 21, 2021
One year after the Virgin Money London Marathon staged the smallest race in its 40-year history — just 47 athletes finished the 2020 edition of the event in St. James's Park in October due to the coronavirus pandemic — the London Marathon has announced plans for its biggest edition ever this fall. On October 3, London plans on hosting 50,000 runners in-person. That would smash London's previous record for finishers (42,485 in 2019) and make it the second-biggest marathon in history. New York has surpassed 50,000 finishers five times, with a record of 53,267 in 2019; Paris is next on the list, with 49,155 finishers in 2019.
"We are definitely not in a race with New York or any other marathon to try and beat their record on numbers," race director Hugh Brasher told LetsRun.com, adding that London had initially planned on reaching 50,000 entrants by 2023. "The 50,000 people this year: why? We've been working since 2014 on crowd modeling and developing our processes to be able to have 50,000 people running the marathon…We've put our plan for 2023 forward two years because we had to fit in all the runners that wanted a place in '21, '22, and '23 — that's the athletes that couldn't take part in the in-person event in 2020."
Article continues below player
No marathon attracts more applications than London, which in 2020 saw a record 457,861 people apply for a ballot place in the field. Over the last several years, Brasher says, London has used fluid dynamic modeling, extra timing mats, and tweaks to the starting process to gradually expand its field. Now the event will face one of its biggest challenges yet, with 50,000 runners traveling the 26.2 miles by foot from Blackheath to Buckingham Palace in October.
Brasher is not blind to the fact that COVID-19 continues to spread around the globe — the United Kingdom is currently in the midst of its third lockdown. But one of the reasons London shifted its 2021 race to October from its traditional April date was to maximize the chance of holding an in-person event. And with British Foreign Secretary Dominic Raab saying last week that the UK government plans to have offered the first dose of the coronavirus vaccine to its entire adult population by September, Brasher believes the world will look substantially different nine months from now.
"We always have lots of contingency plans," Brasher says. "But we're very hopeful. We're very optimistic."
Whatever challenges London faces in holding its biggest ever race, Brasher is confident his team at London Marathon Events can overcome them. Last year, London considered holding a mass event in 2020 by providing every runner with their own Bump device which would enable proximity and contact tracking. Ultimately, they opted against it, but London was still able to hold an elite-only race — the only World Marathon Major to do so last fall — by testing athletes overseas, chartering a plane for the top Kenyan and Ethiopian athletes, and creating an elite athlete bubble upon arrival in the UK.
"Whatever we did last time, we will surprise them even more this time," Brasher says. "We really have learned so much from 2020…There might be no changes. But we have lots of other different scenarios."
In addition to the 50,000 in-person runners, London also plans on allowing another 50,000 to participate virtually on October 3 (over 37,000 runners finished the virtual London Marathon in 2020). Moving forward, Brasher says, every race organized by London Marathon Events will feature a virtual component.
"We absolutely believe that's one of the learnings [from 2020] — how you can bring more people to believe that they can run or walk 26.2 miles," Brasher says. "And once they do that, if they're doing that in the virtual event, it will bring them more into the event. It can make our sport more inclusive. It can make our sport more diverse. And that is something we absolutely want to do."
Ballot results for entry to the 2021 race will be announced February 8, with those not accepted getting first priority for a spot in the virtual race.
Odds & Ends
London Marathon finishers through the years
If all goes according to plan, London will smash its record for most finishers by roughly 7,000 runners. Below is a look at how the race has grown year over year (before the elite-only edition of 2020):
London Marathon finishers, 2011-20
| | |
| --- | --- |
| Year | Finishers |
| 2020 | 47 |
| 2019 | 42,485 |
| 2018 | 40,179 |
| 2017 | 39,406 |
| 2016 | 39,091 |
| 2015 | 37,581 |
| 2014 | 35,817 |
| 2013 | 34,202 |
| 2012 | 36,699 |
| 2011 | 34,688 |
Hugh Brasher on London vs. Valencia
At the beginning of Brasher's interview today, he noted that he is a listener of the LetsRun Track Talk Podcast (check out our latest episode here, which includes an interview with ultramarathon star Jim Walmsley). He was also paying attention to our coverage of last year's Valencia Marathon, which we touted as the deepest marathon field ever assembled. Brasher does not dispute that claim, but he still believes that, when it comes to the very best athletes, London has Valencia beat.
"LetsRun said the Valencia Marathon was the greatest depth of a marathon — it absolutely was," Brasher says. "But in terms of the top quality, it didn't have. And what we had in October was incredible with the performances of the athletes."
It's worth examining Brasher's claim a little bit more closely.
Comparing times in the two races in 2020 is pointless given Valencia had near-perfect weather for running while London's was abysmal (that said, the quality in Valencia was remarkable — one year after London became the first race with three men under 2:04, Valencia topped that as the first race with four men under 2:04). But we can still look at the fields both races assembled.
If we're looking at "top quality," London was undoubtedly stronger on the women's side. It featured #1 (Brigid Kosgei), #2 (Ruth Chepngetich) and #4 (Ashete Bekere) in LetsRun's 2019 world rankings. World record holder Kosgei is, by some margin, the greatest female marathoner in the world right now, so any race with her in it gets a massive boost. And Chepngetich, the fourth-fastest woman of all time at 2:17:08, was, on paper, superior to anyone in the 2020 Valencia field (though you can argue Peres Jepchirchir has since surpassed her, since Jepchirchir wound up winning Valencia in 2:17:16 while Chepngetich got outkicked for second in London by Sara Hall).
On the men's side, the "top quality" argument is closer. Valencia actually featured the top two men from our 2019 world rankings in Birhanu Legese and Lawrence Cherono (plus #5 in Lelisa Desisa). But the reason those two were ranked #1 and #2 in 2019 were because each man ran well at two majors that year. The two single best marathon performances in 2019 were by Eliud Kipchoge (2:02:37 in London) and Kenenisa Bekele (2:01:41 in Berlin), but both men only ran one marathon that year (not counting Kipchoge's unofficial 1:59:40 in Vienna, which was probably more impressive than his win in London). And both Kipchoge and Bekele were slated to run London (Bekele withdrew at the last minute with a calf injury, but London signed him in January, so I can't penalize them for that).
So which marathon had the better "top quality" for men last year? Brasher is correct: it has to be London. Entering 2020, Kipchoge and Bekele were way ahead of everyone else as the only 2:01 marathoners in history, and Kipchoge-Bekele was the matchup the world wanted to see. London wins the argument, even if the actual showdown didn't materialize.
But Brasher needs to stay on his toes. Valencia has made serious gains in the last few years and, bankrolled by billionaire Juan Roig, has the budget to contend with London as the world's top marathon. With the two competing head-to-head for talent this fall (it's unlikely any athlete does both, with London on October 3 and Valencia on December 5), it will be exciting to see which athletes end up competing in which races.
More: Talk about 2021 London our messageboard. MB: Great News. London Marathon announces they are planning on having their largest in-person race ever with 50,000 runners
Press Release: Fantastic News: 2021 London Marathon Is On and Event Will Be Largest Ever With 50,000 Runners