The Best Holiday Gift for a Runner- LetsRun.com T-Shirt and Membership
by Letsrun.com
December 14, 2020
Looking for the perfect holiday gift for your favorite running friend? Or just wanting to splurge on yourself?
We've got you covered.
Article continues below player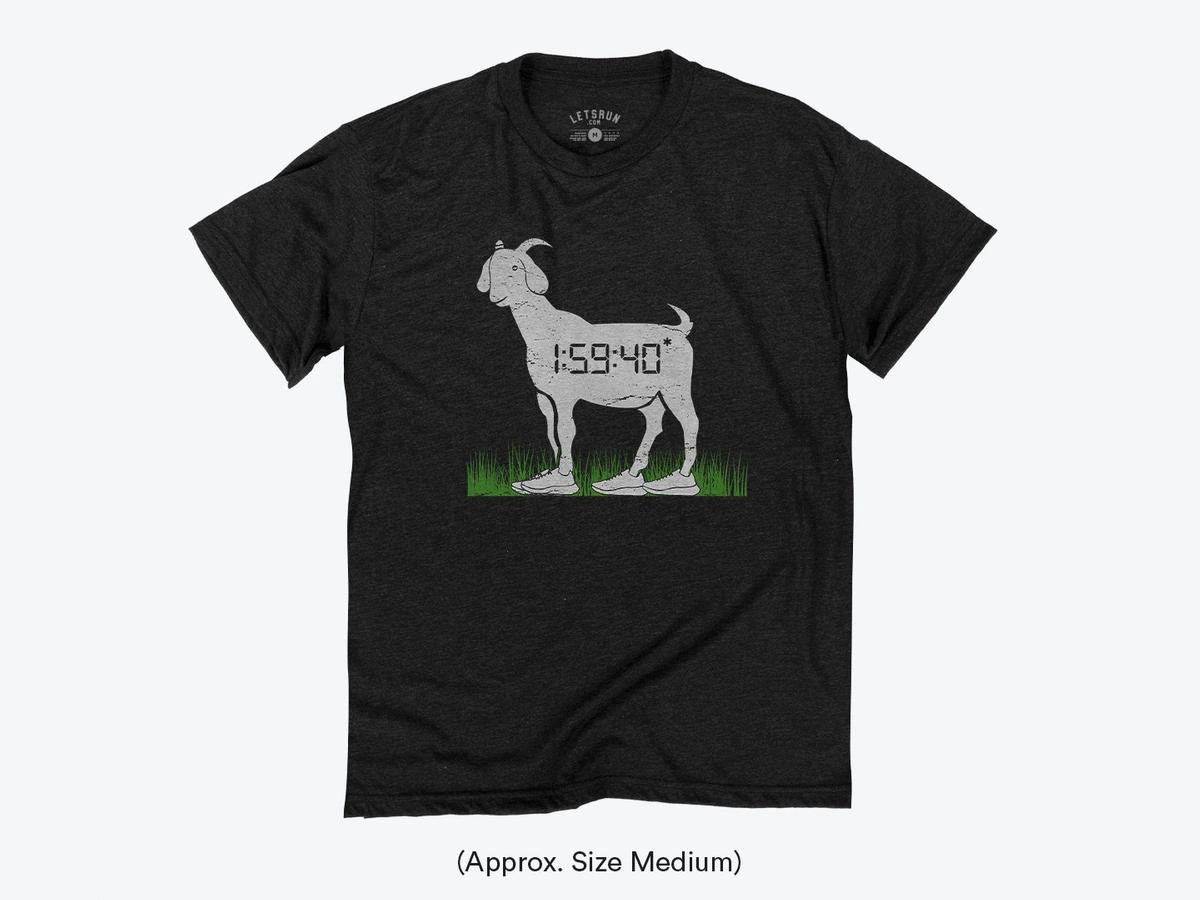 An annual membership to our Supporters Club makes you a true LetsRun.com insider. You get access to exclusive members only content, a members only podcast feed, access to the Supporters Club forum and exclusive discounts on running shoes and gear.
Membership is usually $99 per year. We're in the holiday spirit and extending out Black Friday pricing. Sign up today for $75 and also get the LetsRun.com shirt of your choice for free. That Supporters Club membership is the gift that keeps on giving.
For Yourself?: Click Here to Join the Supporters Club and Get the Free Shirt of your choice for $75
Giving a gift? Click Here to Give a 1 year gift membership to the supporters club and a free shirt (or if you want we'll ship the shirt to you).
Just want a running shirt?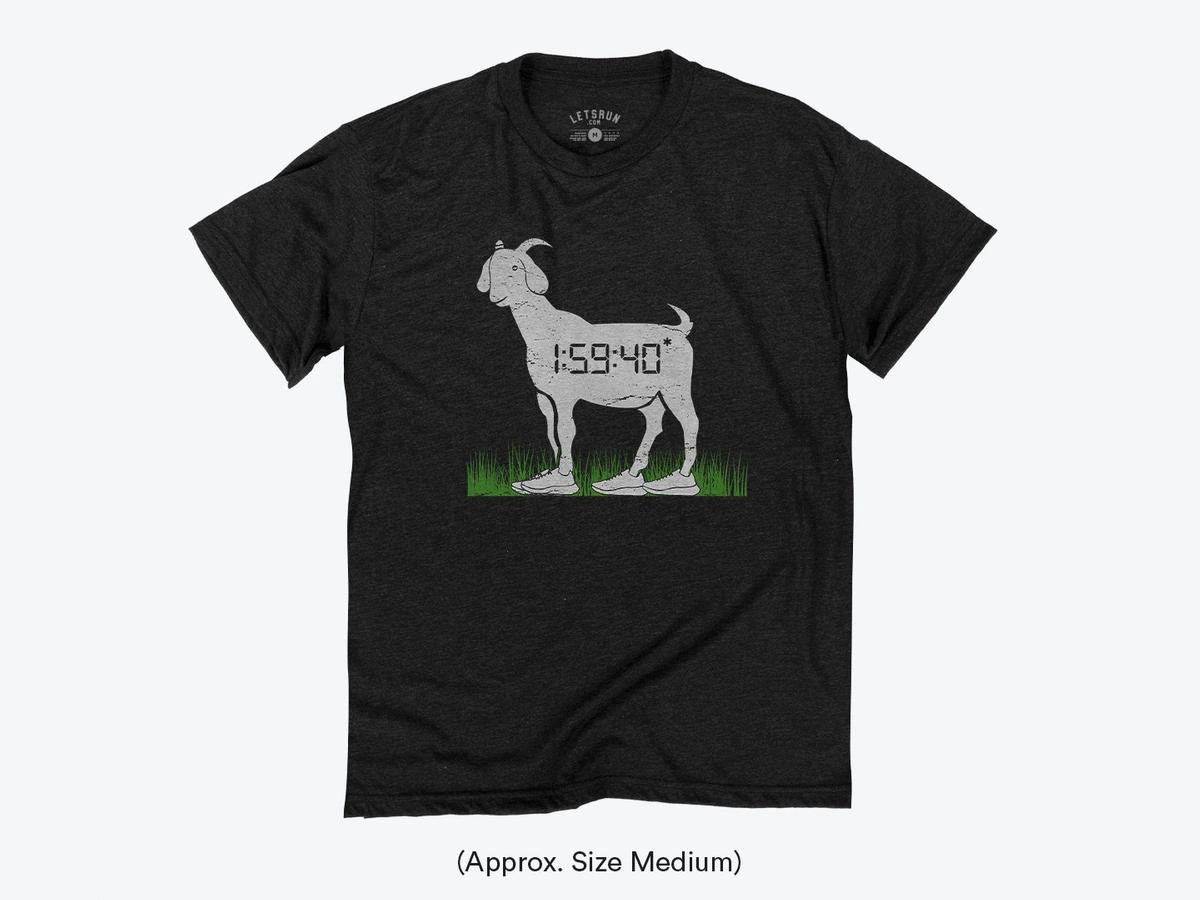 Right now we've got three premium super soft shirts to choose from. You can get the iconic L E T S R U N . C O M shirt, or the new 1:59:40 GOAT shirt, or the 1:59:40* shirt. All $30.
All shirts are made of a super soft triblend that breathes: 50% polyester, 25% cotton and 25% rayon.
The initial 1:59:40 GOAT shirts sold out, but are being restocked as we speak!
Click Here to Buy and use code GOAT to get free shipping
Great running shirts