An Inside Look at How Sara Hall Fuels Her Training (Sponsored)
by UCAN (sponsored)
October 26, 2020
Here is a sneak peek into why Sara uses UCAN and how it's helping her run the best races of her life.
Sara Hall just brought the running world to tears with her passion and heart at the London Marathon. In 9th place at the halfway point, Sara charged her way up to 3rd with 150 meters to go before unleashing a fierce kick to overtake the World Champion in 2nd place.
Article continues below player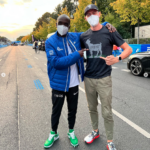 Kipchoge loves the 1:59:40 Shirt Get Yours Today
What a legend!
Sara finished in 2nd place with a personal best of 2:22:01 and was the first American on the podium in London since 2006. She credits her fueling strategy for her thrilling performance.
"UCAN was a big part of my success in London." says Sara. "I felt very fueled throughout the race and had great strength at the finish to have my best kick ever in a marathon!"
Here is a sneak peek into why Sara uses UCAN and how it's helping her run the best races of her life.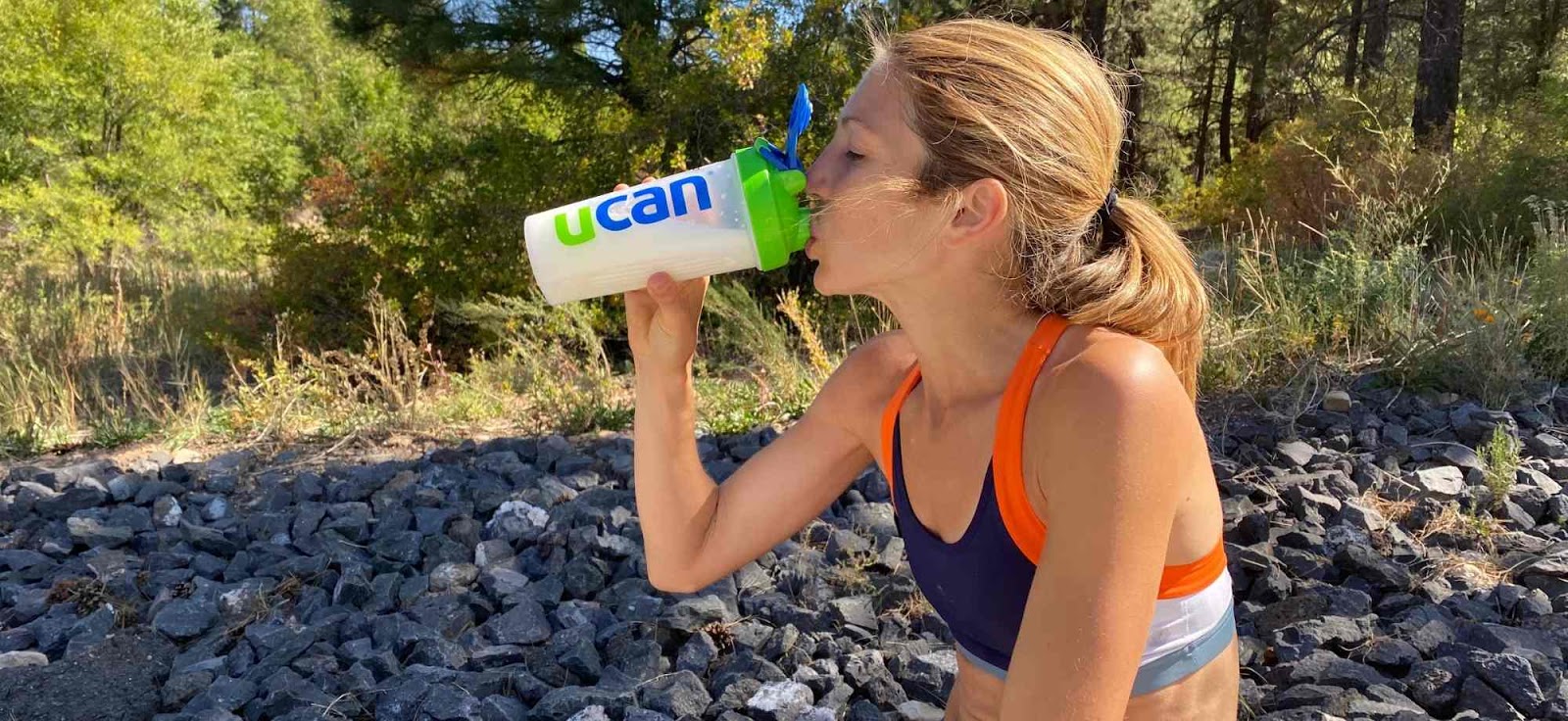 *Want to fuel like Sara? Save 20% on UCAN with code LETSRUN
For Race Day Performance
The final 10 miles of the marathon are when the race really happens – when great performances are forged or when athletes crumble. Sara had an incredibly strong second half in London, which she says was made possible because of UCAN.
"UCAN is a higher performing carbohydrate. I could feel the steady release of energy throughout the race," says Sara. "I used to use a maltodextrin-based carb, but since switching to UCAN a few years ago, I've been able to finish my races stronger than ever, and I've run all of my fastest marathons."
The energy source that powers UCAN is called SuperStarch, a very complex carbohydrate that breaks down at a steady rate over time like a time-released source of energy. Most sports nutrition is composed of simple sugars or maltodextrin, which provide a spike and crash effect, and you're left managing the "sugary roller coaster." If you have a misstep in your fueling protocol, then you might end up running out of energy or "hitting the wall."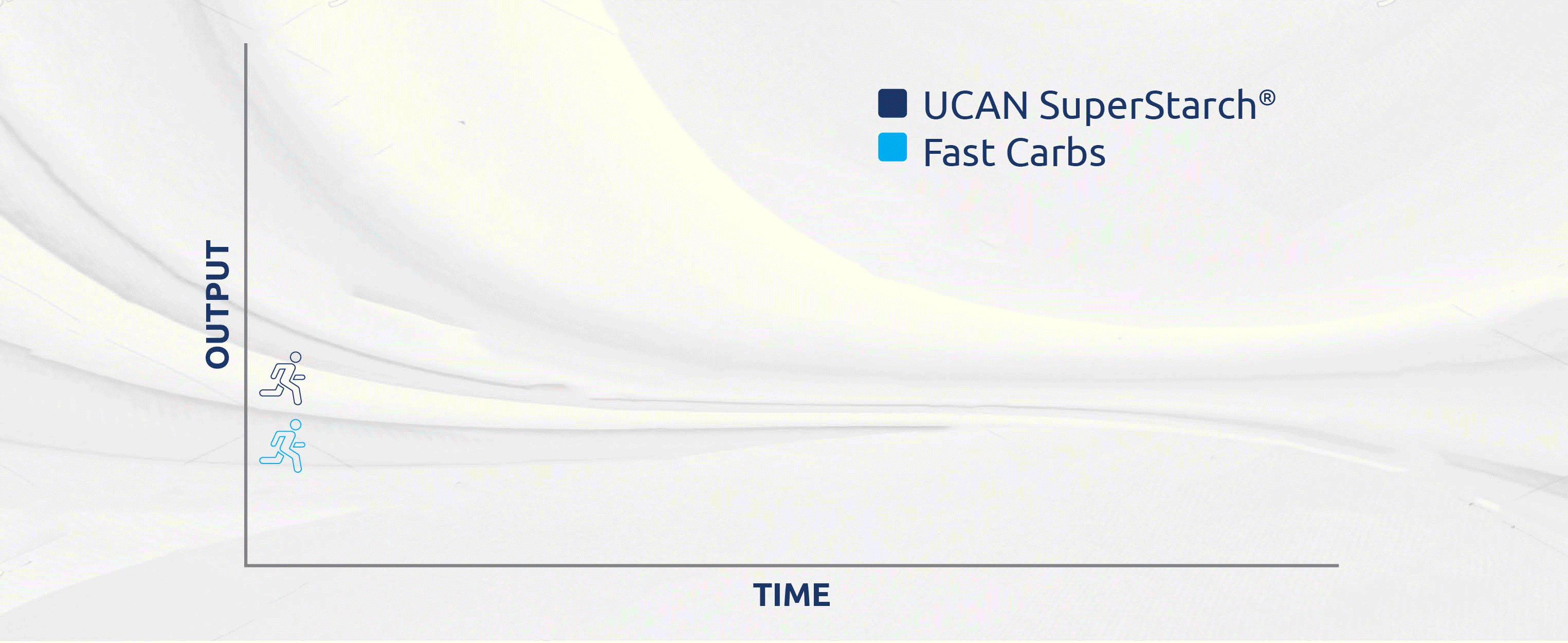 Sugary sports nutrition provides energy for only about an hour or so, which is why their manufacturers suggest redosing every 30-45 minutes (for gels) or continuously sipping (for a drink), so that you can avoid the crash. UCAN, on the other hand, provides energy for several hours after you consume it and eliminates the need to refuel frequently.
"I much prefer a product like UCAN," says Sara, "since you're getting carbohydrates from a more complex source that's going to give you a steady release of energy versus the spike and crash that sugar will give you. Being a human biology major, I have a deep appreciation for what makes UCAN unique and compelling."
Sara has Cran-Raz UCAN Energy as her pre-race meal before her marathons to load her muscles with glycogen and sips on a bottle of UCAN leading up to the race start. She also relies on UCAN to fuel all of her hard training, whether it's on the road or in the gym.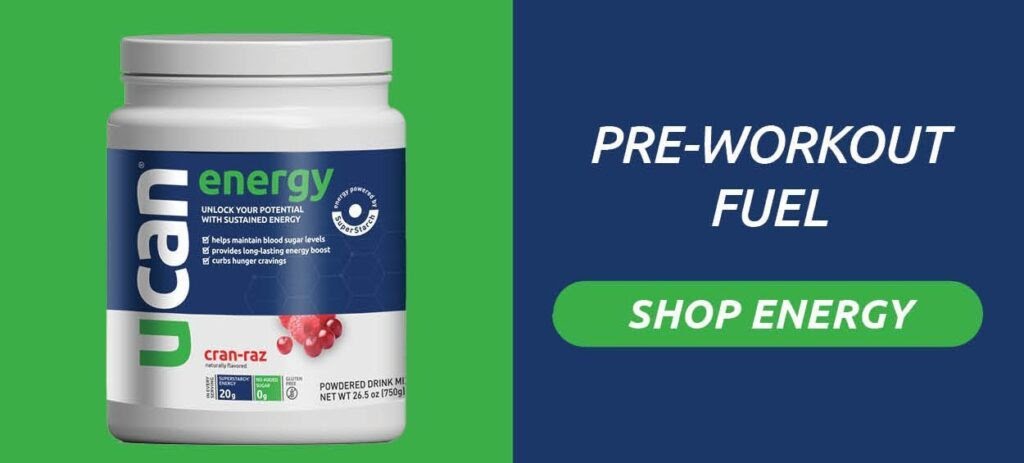 *Want to fuel like Sara? Save 20% on UCAN with code LETSRUN
To Reduce Sugar Consumption
Training hard is inflammatory, and too much inflammation can be detrimental to adaptation and recovery, so athletes need to be cognizant of reducing inflammation from other sources, such as sugar. "Recovery has been a big focus of my career. I consider it one of my strengths, and a big part of that is nutrition," says Sara. "I try to eat healthy and give my body what it needs. UCAN aligns perfectly with that philosophy."
Sara knows first-hand how beneficial a no-sugar diet can be from her daughters. Sara and her husband Ryan Hall adopted four sisters from Ethiopia, and when they brought them home to the U.S., none of them had ever brushed their teeth before. "I expected it to be carnage," says Sara, "but when the dentist checked them out, none of them had a single cavity."
The dentist inquired about the girls' eating patterns back in Ethiopia and discovered that they had nearly zero sugar their entire lives. It clicked for Sara, in that moment, how detrimental sugar can be. It's one reason why Sara uses UCAN nutrition, which contains little or no sugar depending on the product, and why she was so willing to give it a try when Meb Keflezighi, her neighbor at the time, handed her some.
Sara has UCAN Bars as snacks instead of sugary alternatives and recovers from her hard workouts by taking UCAN Energy + Protein, a recovery drink with no added sugar.
For Better Sleep
"Treat your body like a human battery by recharging it," suggests Sara. "I try to be really good about the little things, like sleeping really well. Two people can be doing the same training, but how much you're benefiting is going to vary depending on what you do outside of your training."
Keeping up with the metabolism of a mother of four who is an elite marathoner running 100+ miles per week is no small task. One of the greatest disruptors of sleep is hunger, and Sara would often find herself waking up in the middle of the night feeling hungry.
One of Sara's techniques for better sleep is having a UCAN Energy + Protein shake before bed, which helps her sleep more soundly. "Taking a UCAN shake before bed has really helped my sleep quality. The combination of a slow-release carbohydrate and protein is something your muscles can feed on throughout the night."
Athletes come to UCAN for various reasons, but for Sara, it's for the long-lasting energy that UCAN gives her to finish strong in her training and races, and for better recovery on all the days in between.
Want to fuel like Sara? Save 20% on UCAN with code LETSRUN