RRW: Notre Dame's Anna Rohrer Could Join Exclusive Club At Her Final NCAA Cross Country Championships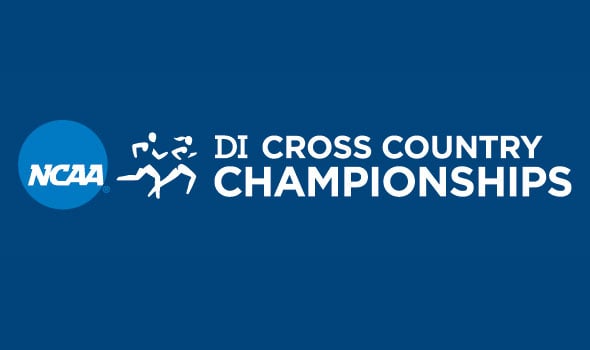 November 23, 2019
By David Monti, @d9monti
(c) 2019 Race Results Weekly, all rights reserved
TERRE HAUTE, INDIANA (22-Nov) — As a freshman at Notre Dame in 2015, Anna Rohrer finished sixth at the NCAA Division I Cross Country Championships in Louisville, Kentucky. It was an excellent result for a first-year collegian, but her accomplishment was largely overlooked because her Fighting Irish teammate, Molly Seidel, won the overall individual title in a tight finish over Boise State's Allie Ostrander.
Little did Rohrer know at the time that she had just begun to build one of the most impressive résumés in the history of the NCAA Cross Country Championships which will be contested here on Saturday at the LaVern Gibson Championship Cross Country Course. Over the next three seasons –despite missing months of training and competition due to injuries– Rohrer would score top-10 finishes at two more editions of these championships, placing third in 2016 and tenth in 2018 (she did not compete in 2017 as she recovered from a herniated disc). According to Track & Field News, she is now part of an exclusive club of just 22 women who have achieved top-10 finishes three times.
Article continues below player
Moreover, should Rohrer finish in the top-10 here on Saturday, she would become only the second woman in history to place in the top-10 at these championships four times. The only woman to do that was 1990's legend Amy Skieresz of the University of Arizona who finished first in 1996 and second in 1995, 1997 and 1998.
"This is really the perfect culmination of cross country for me because this is where my high school state meets were," said Rohrer who went to high school in Mishawaka, Indiana, about a three and one-half hour drive north of here. "So, I've had some really great experiences on the course and I'm really looking forward to having one last go on one of my favorite courses with my team."
Rohrer has had a solid season so far, building on each performance so she could peak for the national championships under coach Matt Sparks. She finished sixth the Joe Piane Notre Dame Invitational on her home course in South Bend on October 4, then was tenth at the Nuttycombe Wisconsin Invitational in Madison on October 18. After that, she finished seventh in her conference meet on November 1, and fifth in the Great Lakes Regional on November 15, where she qualified for Terre Haute.
Looking back at her past accomplishments and struggles, and evaluating her current fitness, Rohrer said that a top-10 finish here would be one of the top achievements of her career, especially in her farewell race as an NCAA harrier.
"As the last cross country race I think this is, obviously, the pinnacle of my career, my whole college career," Rohrer said. "So, I'm really just excited to be here and I really think that my training's been exactly what it needs to be, so it's all going to come together on Saturday."
Coach Sparks agreed. "I feel good," the always upbeat Sparks told Race Results Weekly. "We've had a great two weeks of training. Everybody is as healthy as they've been all year. Things are going well."
Although Rohrer has won four ACC titles in indoor and outdoor track, cross country is what really gets her excited, especially the team component.
"I'd say, cross country is probably my favorite," she said of the three surfaces on which athletes compete in the NCAA ranks. "There's so much more of a team aspect to it. And it's fun because you're not always running in circles. It's definitely a bitter-sweet ending in cross country."
Weather forecasters are calling for rain and possibly light snow for Saturday's meet with temperatures just above freezing. The course is already wet and muddy from yesterday's rain, and that's just fine with Rohrer.
"I think the grittiness definitely works in my favor," Rohrer explained. "I'm excited. I'm excited that it's not going to be perfect conditions."