RRW: Tyler Pennel Ready for Long-Awaited Marathon Comeback At TCS New York City Marathon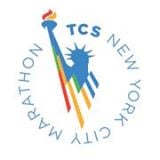 November 03, 2019
By Rich Sands, @sands
(c) 2019 Race Results Weekly, all rights reserved
NEW YORK (29-Oct) — With little fanfare, Tyler Pennel has quietly established himself as one of America's top marathoners over the past five years. Despite often being overshadowed by bigger names from high-profile training groups, he's won a national title, played a decisive role in the 2016 U.S. Olympic Trials, and finished in the top five at an Abbott World Marathon Majors race. But he's also dealt with a series of frustrating injuries that have disrupted his momentum and left some unanswered questions about his true potential.
With the next Olympic Trials looming this winter, the 31-year-old Pennel will make his comeback at the distance on November 3, at the TCS New York City Marathon. It will be his first marathon in 18 months and only his fourth race at any distance this year. "I'm a little nervous," Pennel told Race Results Weekly in a recent telephone interview from Blowing Rock, N.C., where he lives and trains as part of the On ZAP Endurance group. "That first race back is always a shock to the system. A lot of it is mentally remembering what it feels like to race."
Article continues below player
Pennel grew up in Golden, Colo,, and had an impressive career at Western State College (since renamed Western Colorado University), winning the NCAA Division II title over 10,000 meters as a senior in 2012. He joined the ZAP Endurance group shortly after graduating and made his 26.2-mile debut at the Twin Cities Marathon in 2014, which doubled as the USA Track & Field championship that year. He pulled off a surprise win that day, setting a still-standing personal best of 2:13:32.
He carried that momentum into 2015 with a series of strong results on the roads and track (including lowering his best in the mile to 3:58.99), and headed into the 2016 U.S. Olympic Trials riding high with confidence. Perhaps too high. On a hot day in Los Angeles, Pennel took the lead in the 16th mile and forced the pace for the next several miles. The tempo ultimately took a toll and he faded to fifth place in 2:14:57, missing a spot on the squad for the Rio Games by just under two minutes.
"The Trials was my second marathon, and I think since I had a good first one maybe I was a little bit overconfident," he says. "Initially when I made that move I felt great. That first mile that I led I was almost shocked nobody went with me. That's how good I felt. It wasn't until after I started pressing after that first mile of leading that it really hurt."
Since that disappointment, a variety of injuries prevented Pennel from consistently training and racing. He's put together some bright spots, including finishing eighth at the TCS New York City Marathon in 2016 and running to a gutsy fourth-place finish at the 2018 Boston Marathon during the now-infamous nor'easter that turned the race into a cold, wet and windy war of attrition. But after taking third-pace at the Peachtree Road Race in Atlanta in July 2018 he didn't race again for 11 months, first battling a sacral stress fracture, followed this past winter and spring by a bout of osteitis pubis (inflammation of the tissues around the pubic bone). That's the same injury that plagued marathoner Laura Thweatt.
Pennel has been healthy since May, but raced sparingly during his preparation for New York. "The build-up has been really stellar," says On ZAP Endurance coach Pete Rea. "He was able to train through the summer and put together a full marathon build-up cycle. In terms of actual true consistency and healthy running for months and months, that had not happened for Tyler since 2016 until these last six months."
Pennel has been making adjustments to his routine to avoid injuries, including taking one day off from running each week. "If anything I would say he has really made a conscious effort to try to hit fewer home runs in training since, in some respects, that's what got him in trouble in the past," Rea says. "He's actually running more quickly at a lower intensity. He's working less-hard in terms of intensity, but it seems far more comfortable than it did a few years ago."
The ZAP team trains under the radar in the Blue Ridge Mountains in North Carolina. Pennel and his teammates, including fellow Olympic Trials qualifiers Andrew Colley, Josh Izewski, Joe Stillin, Johnny Crain and Matt McClintock, work a few hours a week on the compound, which hosts running vacations and camps for athletes of all levels (McClintock is also running New York).
"We tend to be the club that looks for a bit of a diamond in the rough," Rea says of his recruiting philosophy. "It's really the reason we were created." (Pennel's girlfriend, Nicole DiMercurio, is also on the team. She was planning to race in New York as well, but an injury has forced her into a spectator's role.)
Pennel's only tune-up race this fall, the Rock N' Roll San Jose Half-Marathon on October 6, was encouraging if not spectacular. "It was a little bit over my head of what my legs were ready for then," he says of his fifth-place finish, in 1:04:06. "I was in the middle of a pretty big block of training. A lot of times my rust busters have been pretty bad. I've had some ugly ones. And that one wasn't terrible."
With an eye towards the 2020 Olympic Trials –to be held next February 29, over a hilly loop course in Atlanta– Pennel chose the Big Apple for his return to the marathon distance because the race here will be contested under similar conditions. "Looking at Trials course, it's not like Chicago, it's not like Berlin or Frankfurt. It's hilly," he says. "So I think going out and running a little bit tougher marathon that's known to be hilly will be good preparation for the Trials."
And he'll be better prepared for New York after his previous appearance. Though he finished a respectable eighth in 2:15:09 in 2016, he slowed considerably in the closing miles. After an opening half of 1:05:19, he covered the remainder of the race in a humbling 1:09:50. "It's such a rhythm breaker," he says of the final 10-K, which runs through the Bronx and Manhattan, including Central Park. "Everyone always talks about coming off the Queensboro Bridge [at 16 miles] into the throngs of fans and you have to be careful there. But really the Bronx is a tough little section of the race."
He's hoping for a top-10 finish (which would be a 2020 Olympic Games qualifier) and a chance to lower his now five-year-old personal best. But Rea is less focused on numbers than he is on Pennel simply being competitive.
"One of the biggest goals is have him close really well through Central Park," Rea says. "And if he does that, whether he finishes 4th or 14th, we'll walk away with that being a victory going toward the Olympic Trials."