The Most Comfortable Running Shoes You Can Buy, Summer 2019
by LetsRun.com
August 8, 2019
Do I over-pronate? How high are my arches? Should I buy a shoe with pronation control? Can I run in a lightweight shoe without getting hurt? What does drop-height even mean? Buying the right running shoe can be overwhelming.
But when we ask people what they want in a running shoe, first and foremost they say: "comfort."
Article continues below player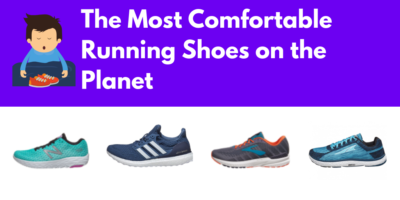 So what are the most comfortable running shoes? Over 8,000 of the most dedicated runners on the planet have shared their shoes' level of comfort, cushioning, and durability with us.
Below we present the most comfortable running shoes from the LetsRun.com Better Running Shoe Site, as rated by you.
(If you trust computers and want to quickly find the top 10 most comfortable shoes with pricing info in your size? Click here. Rankings were from August 2019 from shoes available for purchase)