2018 Chicago Marathon Tracking, Splits and Results
Tracking and results for this year's marathon in Chicago can be found here.
Join Our Supporters Club To Keep Reading
Sign up today to get a free 12-week training program and t-shirt.
by LetsRun.com
Published October 6, 2018. Uppdated October 17, 2018
The 2018 Bank of America Chicago Marathon is in the books. Top 10 men's and women's results appear below plus we give you links for everyone else.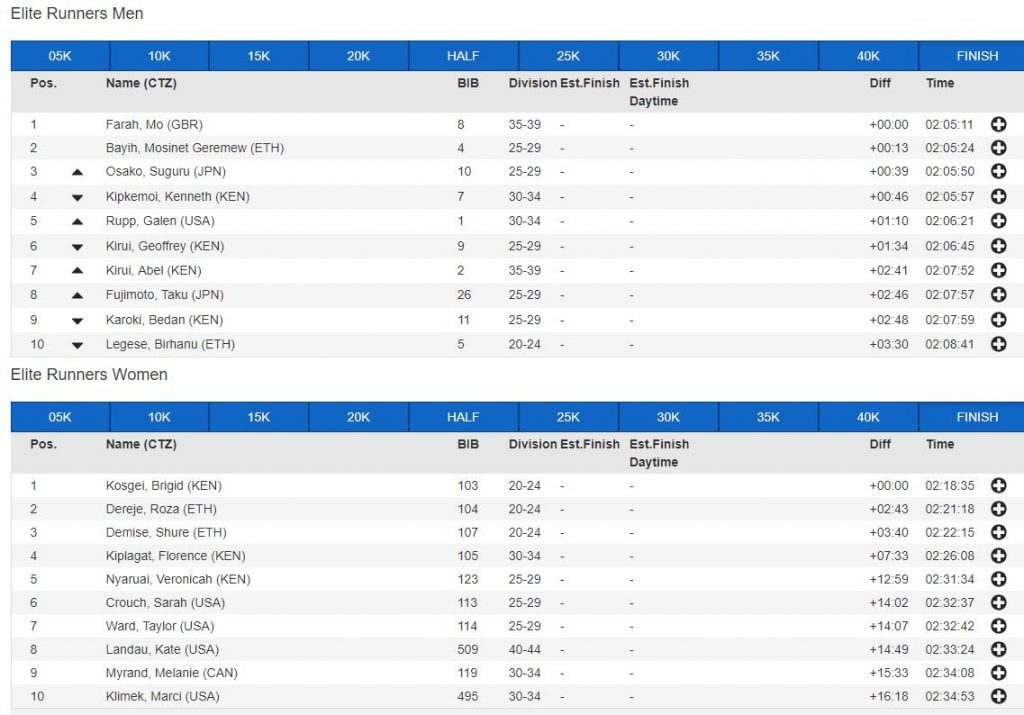 Article continues below player
To see other's results, go here: 2018 Chicago Marathon Results.
To track the runners mid race splits, go here: Chicago Marathon Tracking Page.
To see a leaderboard, go here: Chicago Marathon Live Leaderboard
Alternatively, you can download the Chicago Marathon app and do all of the above. Available now on the App Store and Google Play.
As you watch the race, talk about it on our world famous fan forum/messageboard: Official 2018 Chicago Marathon Discussion Thread.
More: Full 2018 Chicago Marathon Coverage
*Television, Streaming and Radio Info for 2018 Chicago Marathon