Boston Marathon Champ Des Linden to Run 2018 TCS New York City Marathon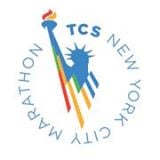 November 04, 2018
by NYRR.org
June 27, 2018
Boston Marathon champion and two-time Olympian Des Linden will race the 2018 TCS New York City Marathon on Sunday, November 4, making her second appearance at the event after finishing in fifth place in 2014. Linden, who earlier this year became the first American to win the women's open division at the Boston Marathon in 33 years, made the announcement today on the TCS New York City Marathon Instagram account.
"Breaking the tape at this year's Boston Marathon was a lifelong dream come true," Linden said. "At the moment, it felt like it was the culmination of my career, but I believe I still have plenty more to give to the marathon. I'm thrilled to head to the TCS New York City Marathon this fall. I'm motivated to get back on the big stage that NYRR will undoubtedly put together and intend to make a name for myself in another great city."
Article continues below player
Leading up to the TCS New York City Marathon, Linden will participate in three NYRR Virtual Races, beginning with the soccer-themed NYRR Virtual GOOAAALLL 5K, which is open to the public from July 1-15. NYRR's Virtual Racing allows runners anywhere in the world to run a race at their convenience and location of their choice during a specified period of time. Launched in beta together with Strava, proceeds from the virtual races support NYRR's mission to help and inspire people through running, and benefit NYRR's youth and community programs.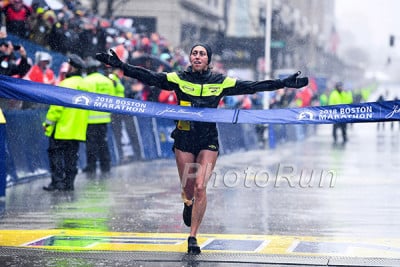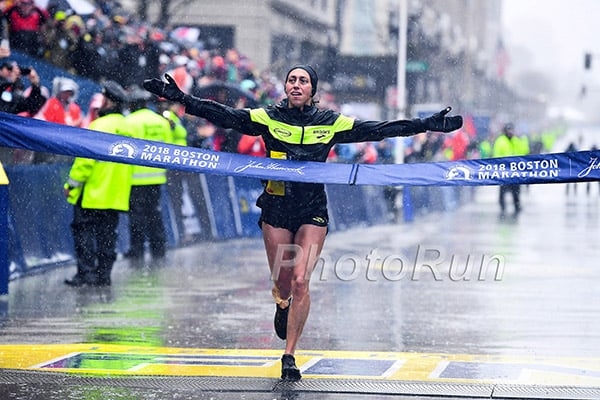 "New York Road Runners has a great history with Des and we're excited to welcome her back to the TCS New York City Marathon to take on what will be one of our most talented women's open fields in decades," said Peter Ciaccia, president of events for NYRR and race director of the TCS New York City Marathon. "Des is the consummate pro, both on and off the roads. Her win in Boston continued to shine the spotlight on an incredibly talented group of elite women in the U.S. and around the world. And, as she prepares for the streets of New York City this November, we are excited to have Des take part in the NYRR Virtual Racing series, which she will kick off next week."
Linden, 34, has had eight top-five finishes in Abbott World Marathon Majors races in her career. Previously, she has finished at runner-up at the 2010 Chicago and 2011 Boston marathons and fifth-place in Berlin in 2013 and New York in 2014. She was forced to drop out of the London 2012 Olympic Marathon with an injury, but got her redemption four years later in Rio by finishing seventh.
With her 2018 Boston Marathon victory, Linden finished in a four-way tie for seventh place with 25 points in the Abbott World Marathon Majors Series XI standings. Series XI began at the 2017 Virgin Money London Marathon and concluded at the 2018 Virgin Money London Marathon. Series XII will begin at the 2018 BMW Berlin Marathon and conclude at the 2019 BMW Berlin Marathon.
The TCS New York City Marathon is part of the Abbott World Marathon Majors, a series made up of the world's six largest and most renowned road races – the Tokyo, Boston, Virgin Money London, BMW Berlin, Bank of America Chicago, and TCS New York City Marathons. Points are allocated to the top five finishers in each race, with the top three men's and women's finishers in both the open and wheelchair divisions earning prize money.
We're pleased to announce that @bostonmarathon champ, @des_linden will be running this year's #TCSNYCMarathon. As a part of her training, she will be participating in the NYRR Virtual GOOAAALLL 5K. You can train with Des virtually by registering to run at https://t.co/akQscTTU4E. pic.twitter.com/I1e2xgmy93

— TCS New York City Marathon (@nycmarathon) June 27, 2018
Discuss here: Des Running New York