Michael Norman Amazes With 44.52 World Record, Teammate Kendall Ellis Breaks American Record To Win Women's 400
By LetsRun.com
March 10, 2018
COLLEGE STATION, Texas — Ladies and gentlemen, Michael Norman has arrived.
This afternoon at the 2018 NCAA Indoor Track & Field Championships, the 20-year-old University of Southern California sophomore became a legend by running 44.52 to win the men's 400 and in the process, breaking Kerron Clement's 13-year-old indoor world record set at the 2005 NCAA meet.
Article continues below player
The stage was set in the "slow" heat when Auburn's Akeem Bloomfield ran a world-leading 44.86, just one-hundredth of a second off Fred Kerley's facility record set last year. Knowing he had to run a personal best to win, Norman — who entered the meet as the NCAA leader at 45.00 — hammered the first turn and never let up, crushing the final straightaway to pull away and stop the clock at 44.52
Norman first made a name for himself as a high school senior in 2016 when he finished 5th in the 200 at the U.S. Olympic Trials and won the same event at the 2016 World U20 Championships.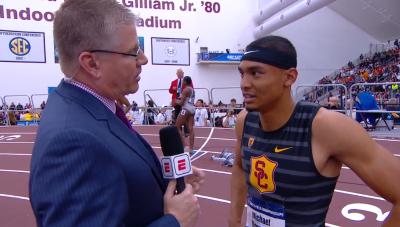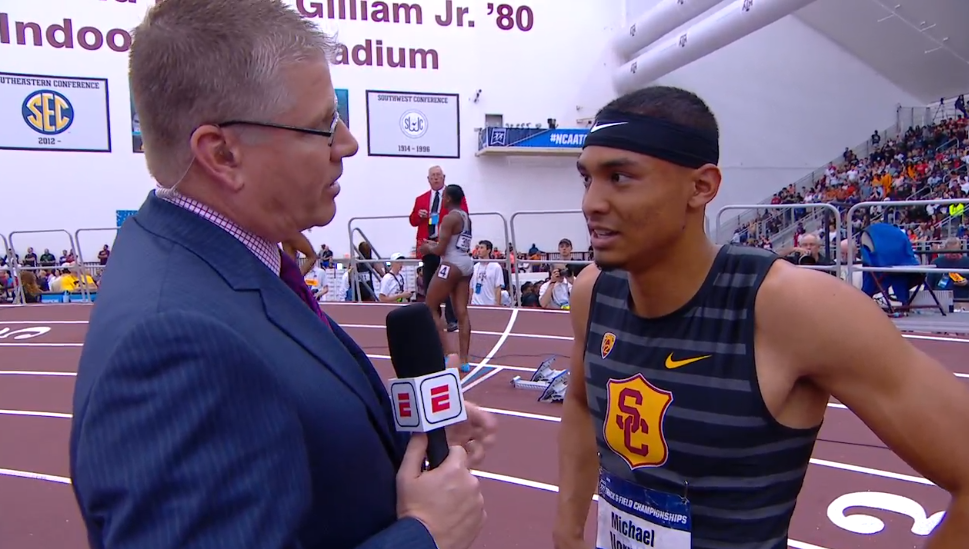 Norman's fellow USC Trojan Kendall Ellis might be feeling just a little peeved at Norman for stealing her thunder. Just a few minutes after Norman's run, Ellis broke the American (and NCAA) record by running 50.34 to win the women's 400.
Unluckiest of all was Kentucky freshman Sydney McLaughlin. Running in heat 2 of the women's 400 (Ellis was in heat 1), McLaughlin clocked 50.36 — well under Phyllis Francis's previous NCAA/American record of 50.46 — but that was only good for second place.
Talk about this on the fan forum / messageboard.