Houston Half Marathon and Marathon Live Tracking, Results and Leaderboard
by LetsRun.com
January 13, 2018
The Chevron Houston Marathon and Aramco Half Marathon are on Sunday and feature tremendous men's and women's fields.
Results
Update: Top 30 results for the half marathon and marathon appear at the bottom of this page.
We will post full results when they become available but you can find live results here. and a leaderboard will be here.
Live tracking
To track a runner  in either race click here. To see the live leaderboard go here.
Streaming and Television
The race will be broadcast on ABC13 and on the  Longhorn Network with live streaming on espn3.com and possible ABC13.com
(Update:  Here is a full marathon stream: http://abc13.com/23374/ here's a half-marathon stream: http://abc13.com/23375/  )
Live thread
Article continues below player.
Talk about the race live on the famed LetsRun.com fan forum /messageboard here.
Top 30 Women's Half Marathon Results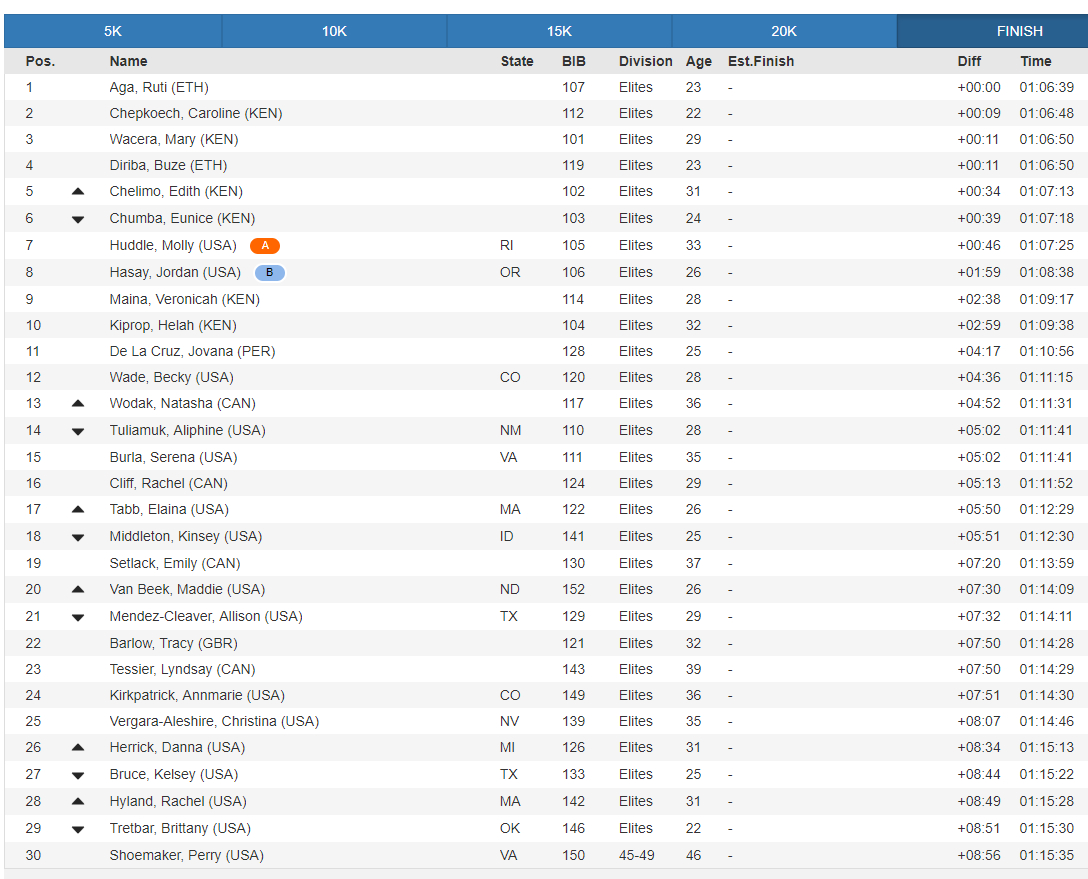 Top 30 Men's Half Marathon Results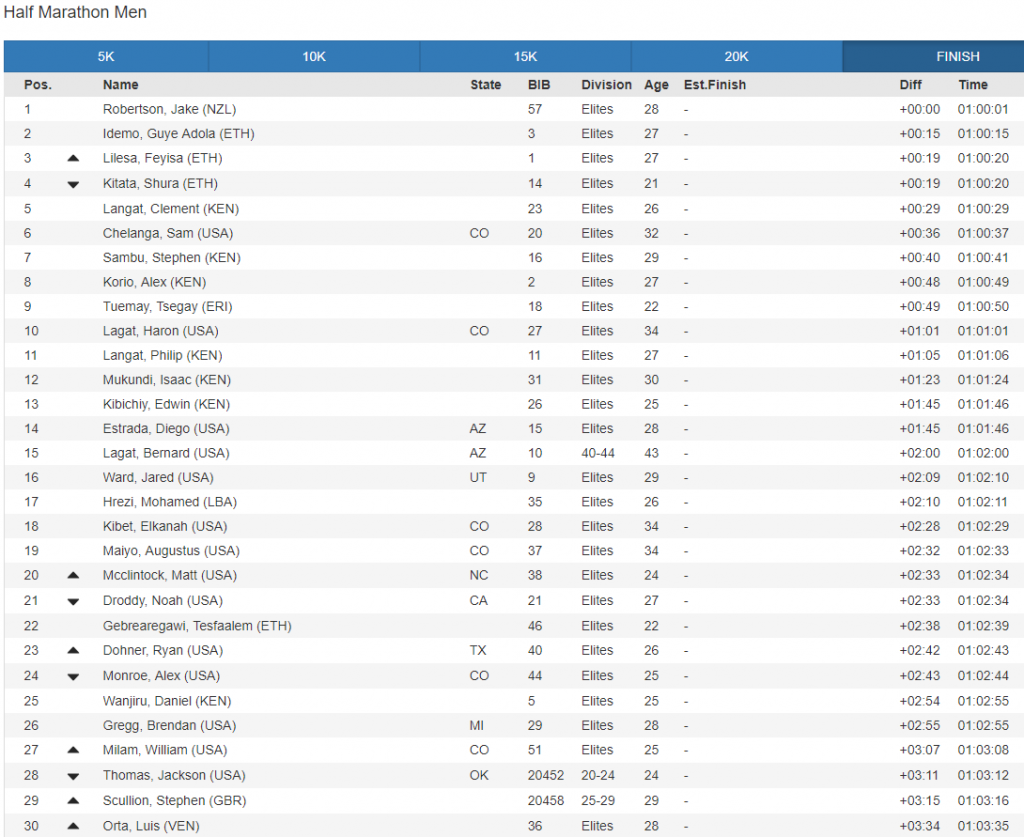 Top 30 Results – Women's Marathon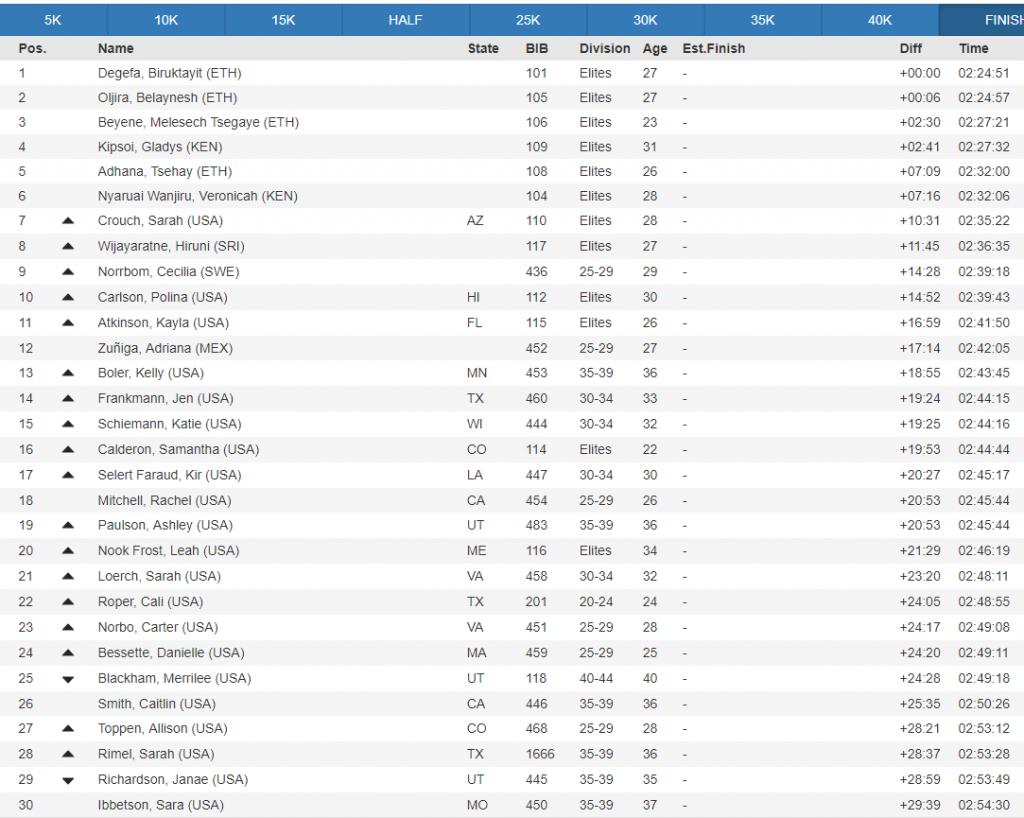 Top 30 Results – Men's Marathon