by LetsRun.com
August 6, 2017
We know some of you track and field fans are depressed that Usain Bolt lost last night. Well I woke up this morning to a text message chain between some of the guys that I used to coach at Cornell, my brother Weldon, and myself that might cheer you up.
It's interesting to say the least.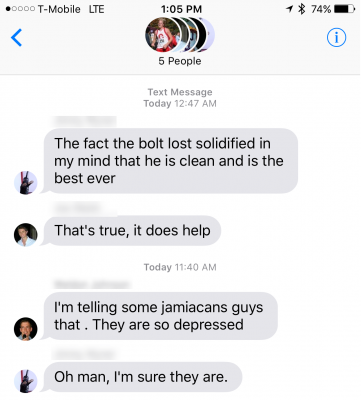 What do you think?
Talk about this topic on our messageboard.
MB: Was Usain Bolt's stunning loss last night actually a great development for track as it proves Bolt is clean?