2016 NCAA DMR Preview: The Women's Race Should Be a Stanford-Georgetown Duel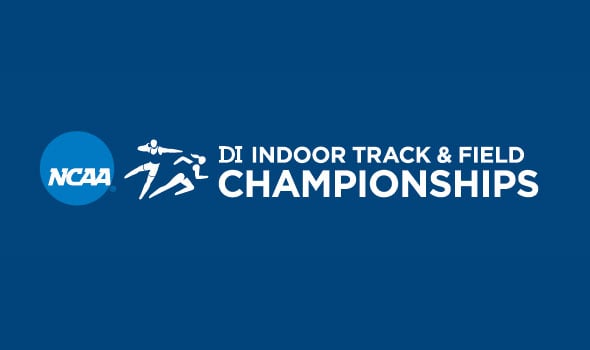 March 11, 2016 to March 12, 2016
By LetsRun.com
March 8, 2016
The 2016 NCAA Indoor Track & Field Championships will be held Friday and Saturday at the Birmingham CrossPlex in Birmingham, Ala. We're previewing the mid-d and distance events (800, mile, 3000, 5000 and distance medley relay) one by one. Below, you'll find our analysis of the distance medley relays.
*Schedule/start lists/results * Entries *Men's team projections & analysis *Women's team projections & analysis

Article continues below player
LRC previews: M 800 * W 800 * W Mile * M Mile * W 3K/5K *M 3k/5k *W DMR *M DMR
TV/Streaming: The meet will be streamed live on ESPN3.com.
Discuss the meet on our messageboard: Unofficial NCAA prediction and discussion thread
Women's DMR (Friday 10:00 p.m. ET)
  1  Stanford                                            10:54.58D
     1) Claudia Saunders SR             2) Kristyn Williams SR            
     3) Olivia Baker SO                 4) Rebecca Mehra JR               
  2  Georgetown                                          10:54.77D
     1) Andrea Keklak SR                2) Heather Martin SR              
     3) Sabrina Southerland JR          4) Katrina Coogan SR              
  3  Michigan                                            10:58.25D
     1) Jaimie Phelan SO                2) Maya Long SR                   
     3) Danielle Pfeifer SR             4) Shannon Osika SR
  4  Clemson                                             11:00.44D
     1) Kaley Ciluffo FR                2) Olivia James SO                
     3) Ersula Farrow FR                4) Grace Barnett SO               
  5  Notre Dame                                          11:00.73D
     1) Danielle Aragon SR              2) Margaret Bamgbose SR           
     3) Jessica Harris SO               4) Molly Seidel JR                
  6  Oklahoma State                                      11:01.15D
     1) Molly Sughroue FR               2) Clara Nichols SR               
     3) Savannah Camacho JR             4) Kaela Edwards JR               
  7  New Mexico                                          11:01.86D
     1) Sophie Connor SR                2) Holly VanGrinsven SR           
     3) Emily Hosker-Thornhill SR       4) Calli Thackery JR              
  8  Oregon                                              11:03.61D
     1) Annie Leblanc SR                2) Ashante Horsley JR             
     3) Raevyn Rogers SO                4) Alli Cash SO                   
  9  Washington                                          11:04.14D
     1) Eleanor Fulton SR               2) Krista Armstead SR             
     3) Baylee Mires SR                 4) Maddie Meyers SR               
 10  Duke                                                11:04.27D
     1) Kim Hallowes FR                 2) Madeline Price SO              
     3) Madeline Kopp JR                4) Anima Banks SR                 
 11  Arkansas                                            11:05.19D
     1) Nikki Hiltz SO                  2) Daina Harper JR                
     3) Therese Haiss JR                4) Jessica Kamilos SR             
 12  LSU                                                 11:05.34D
     1) Hollie Parker FR                2) Travia Jones JR                
     3) Hannah Deworth SO               4) Morgan Schuetz JR
Note: Athletes listed are the ones who ran the qualifying time; a team's lineup could change for NCAAs
As we did with the men, let's take a look at the last six champions to see if there are any trends worth exploring (team's seed in parentheses).
2015: Arkansas (7)
2014: Arkansas (4)
2013: Michigan (1)
2012: Washington (1)
2011: Villanova (1)
2010: Tennessee (3)
Over the last six years, precisely half the time, the fastest team going in has won the race. On the other three occasions (Tennessee in 2010, Arkansas in 2014/2015), the race was only down to a few teams by the anchor leg and the winner either had a big enough lead at the final exchange (Tennessee) or had the brilliant Dominique Scott on the anchor leg.
The lesson: unlike the men's race, where it often comes down to several teams battling it out on the anchor leg and times aren't as fast, all four legs are important in the women's DMR. Of the top five fastest women's DMRs in NCAA history, all five were run at NCAAs; on the men's side, none of the 14 fastest DMRs in history were run at NCAAs.
That means when it comes to this year's race, we like the two schools that have shown an ability to run fast: Stanford and Georgetown. On paper, Stanford has a slight edge (see lineups below).
| | | |
| --- | --- | --- |
| Leg | Stanford | Georgetown |
| 1200 | Claudia Saunders 2:00 | Andrea Keklak 2:04/2:42/4:33 |
| 400 | Kristyn Williams 52.70 (53.39 sb) | Heather Martin 56.75 |
| 800 | Olivia Baker 2:04 | Sabrina Southerland 2:03 |
| 1600 | Elise Cranny 4:10 1500 (4:38 sb) | Katrina Coogan 4:33 (4:37 sb) |
But each team has question marks.
For Georgetown:
Who anchors, Keklak or Coogan? Keklak has been in better form this year, with an SB four seconds faster than Coogan's, but given Keklak has the 800 prelims on Friday and Coogan doesn't run an individual event until Saturday, Coogan is probably the pick.

Can the Hoyas win it even while losing a ton of ground to Stanford on the 400 leg? Only Notre Dame and Arkansas have faster 400 legs than Stanford.

Will Keklak and Southerland be okay doubling back from the 800 prelims?
For Stanford:
Who anchors, Cranny or Rebecca Mehra? Cranny

almost anchored Stanford to victory last year

but she missed all of the XC season due to injury and didn't race until February 13. Mehra was the anchor leg when Stanford qualified on January 29, but Cranny's 4:38 at Iowa State this year is faster than Mehra's pb (4:40). Cranny certainly has the higher upside, but she's not the same athlete she was a year ago — she was second in the NCAA in the 3k in 2015 but only eighth at the MPSF 3k in 2016.

Will Saunders and Baker be okay doubling back from the 800 prelims?
Both schools will have their likely 1200/800 legs doubling back, so that's pretty much a wash. In all likelihood, in a race this close, it will come down to the anchor leg. That's exactly what happened earlier this season when the two teams raced at the Penn State National on January 29. Keklak got a gap on the 1200 leg but Williams made almost all of it up on the 400 leg. The 800 legs were essentially even, setting the stage for Mehra to pass Coogan with 200 to go and hold her off over the last lap.
A couple other schools could contend. Oklahoma State is dangerous if they can keep it close through the first two legs as they've got the NCAA's #5 800 runner (Savannah Camacho) and #2 miler (Kaela Edwards), though both will be doubling back from individual events. Oregon could also threaten as leadoff leg Annie Leblanc has had success in relays in the past (she took down NCAA indoor 800 champ Natoya Goule to help Oregon win the sprint medley at Penn Relays last year) and Raevyn Rogers' presence gives the Ducks a huge advantage on the 800 leg. If Rogers can build a big enough lead for anchor Alli Cash (4:37 mile this year), Oregon has a chance to hold off the rest of the field.
LRC prediction: History says to go with the most complete team, and that's Stanford or Georgetown (it also helps that both of their anchors should be fresh). Considering how close it was the last time they met (separated by .19 of a second), it's pretty much a toss-up. If Cranny has improved her fitness since her 4:38 season opener and anchors for Stanford, we give them the edge. Hell, we'll give them the edge regardless as they may gain 3+ seconds on the 400.
[gravityform action="

polls

" id="337″ mode="

poll

" cookie="1 month" show_results_link="false" display_results="true" percentages="true" counts="false" ajax="true"]
Discuss the meet on our world-famous fan forum / messageboard: MB Unofficial NCAA prediction and discussion thread