2015 UAE Healthy Kidney Results: Ben True Edges Stephen Sambu, Joyce Chepkirui Edges Gladys Cherono
by LetsRun.com May 30, 2015 Top 10 results for the 2015 UAE Healthy Kidney 10k appaer below. For intermediate splits or other results go here. Dicuss this race in our fan forum – letsrun.com/forum/: Ben True takes down Sambu, Geoffrey Mutai, Wilson Kipsang at UAE 10k A post-race interview with Ben True from flotrack appears at the bottom […]
Join Our Supporters Club To Keep Reading
Sign up today to get a free 12-week training program and t-shirt.
by LetsRun.com
May 30, 2015
Top 10 results for the 2015 UAE Healthy Kidney 10k appaer below. For intermediate splits or other results go here.
Dicuss this race in our fan forum – letsrun.com/forum/: Ben True takes down Sambu, Geoffrey Mutai, Wilson Kipsang at UAE 10k
Article continues below player
A post-race interview with Ben True from flotrack appears at the bottom of this article.
Men's Top 10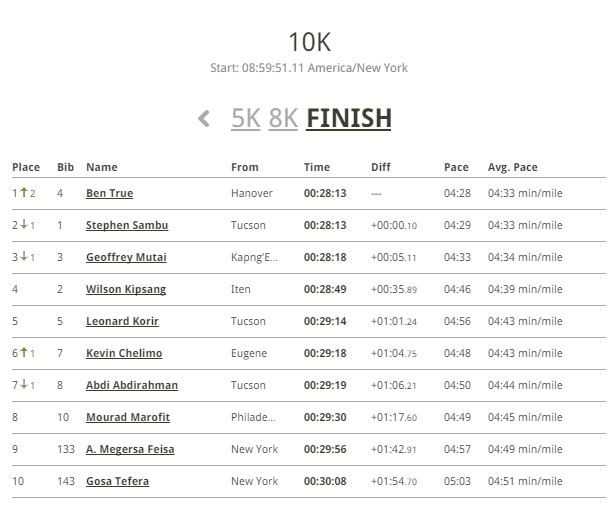 Women's Top 10