2015 RAK Half Marathon Elite Field Announced: 9 Sub-60 Men, 10 Sub-69 Women To Battle on Thursday Night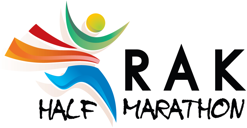 February 13, 2015
By LetsRun.com
February 9, 2015
The world's fastest half-marathon – the 2015 RAK Half Marathon – will be held Friday morning in Ras al-Khaimah, UAE. Last year's race was pretty special: World's #1 Ranked Marathoners Lelisa Desisa and Priscah Jeptoo Win 2014 Rak Half-Marathon as Record 8 Men Break 60:00 in a Single Race.
This year's race promises to be great once again. The stellar elite field was released yesterday and the full press release of the announcement appears below.
Article continues below player
The race can be watched live for free. Due to the time change, it's on Thursday night at 10 pm ET, 7 pm Pacific. The free stream will be here
http://www.rakmarathon.org/live.
Discuss the race in our fan forum: MB: RAK halfmarathon:The fastest ever? startlists and official livestreaming.
The media guide can be seen here, embedded on Alberto Stretti's website..
Full Elite Fields
Bib
Elite Men
Nat
PB
Bib
Elite Women
Nat
PB
2
Eliud Kipchoge
KEN
59:25
51
Priscah Jeptoo
KEN
66:11
3
Jonathan Maiyo
KEN
59:02
52
Mary Keitany
KEN
65:50
5
Mosinet Geremew
ETH
59:11
53
Meseret Hailu
ETH
66:56
6
Cyprian Kotut
KEN
59:12
54
Elvan Abeylegesse
TUR
67:07
8
Peter Kirui
KEN
59:22
55
Philes Ongori
KEN
67:38
9
Mike Kigen
KEN
59:58
56
Worknesh Degefa
ETH
67:49
10
Daniel Wanjiru
KEN
59:58
57
Wude Ayalew
ETH
67:58
11
Abera Kuma
ETH
60:19
58
Mamitu Daska
ETH
68:07
12
Edwin Kiptoo
KEN
61:13
59
Cynthia Limo
KEN
68:24
14
Tsegaye Mekonnen
ETH
61:39
61
Josephine Chepkoech
KEN
68:53
17
Tamirat Tola Adera
ETH
61:27
19
Demessew Tsega
KEN
63:22
Press Release
The question, in the last days before this year's RAK Half Marathon, after eight years of consistent record-breaking and astonishingly fast elite racing, should perhaps not be "Will it be a good day?", but "How great a day will it be?". Last year, eight men broke the one hour mark while nine women went under seventy minutes. And for this year's race on Friday 13th February, the course is faster still.
The men's favourite is Kenya's Eliud Kipchoge, who at just 18, became 5,000m world champion in 2003. Almost 12 years later, he is a formidable road racer, with three wins out of his four marathonstarts and a half marathon best of 59:25 which is due for significant revision. In 2014, just his second season at the marathon, he won both Rotterdam and Chicago marathons. For many, the question now is just how much faster can he go?
Against him will be a field as strong as any seen at RAK before, including other top Kenyans such asJonathan Maiyo (PB 59:02), another of vast experience like Kipchoge, making his RAK debut; Peter Kirui (59:22), able to boast world class times from 10,000m to Marathon, and who won the PragueHalf Marathon last year – he too has never raced on something as fast as RAK; Cyprian Kotut(59:12) has the best recent form with that fourth-place time coming in New Delhi last November; andDaniel Wanjiru (59:58) – no relation to the 2007 RAK Champion (and sadly deceased) Sammy Wanjiru – who is only 22 but has shown the capacity to go much faster. For the Ethiopians, Mosinet Geremew is a real danger, third in last November's New Delhi Half in 59:11. Throw in 2014 Dubai winner Tsegaye Mekonnen (61:39) and Abera Kuma (60:19) who took third in the Berlin Marathon last September in 2:05.56, and it's clear the re'll be many personal bests as well as an unofficial Kenya v Ethiopia match of titanic proportions.
On the women's side too, there is an abundance of riches – no more so than in the tiny figure of Mary Keitany, the second fastest half marathon runner in history and outstanding favourite to take her thirdRAK title. It was in 2011 that this (now) mother of two tore around the RAK circuit to set a new world record of 65:50 retaining her title in 2012 (66:49). She later finished fourth in the London OlympicMarathon when a few weeks pregnant, but after taking 2013 out, returned to racing last year, destroying everyone she met in her three races, most notably winning the Great North Run in 65:39 and then the New York Marathon last November.
Facing Keitany, will be defending RAK champion Priscah Jeptoo, another able to boast astonishing consistency. Second in 2013 (66:11), the same year she won the London and New York Marathons, she won RAK last year in 67:02 by over a minute and will not relinquish her crown without a fight. Also look out for late-entrant Elvan Abeylegesse of Turkey, who won RAK 2010 (67:07) and has a stunning array of fast times on the track (former world record at 5,000m) and right up to themarathon. Mix in Ethiopian half marathon record holder Meseret Hailu (66:56), Worknesh Degefa(67:49) and track-racer extraordinaire Wude Ayalew (67:58), and it's clear that for the women too, there is an unprecedented depth to the clash of the two so-proud East African nations. Let the battle commence!