Idiot Runner Rescued Running Across Atlantic Ocean In A Bubble Claims His Rescue Transponder Went Off By Accident And Wants You To Donate To Get His Bubble Back
by: LetsRun.com
October 7, 2014
We were going to put this in the Week That Was, but it deserves its own post.
Last week, an idiot runner named Reza Baluchi attempted to "run" the 1,000+ miles from Florida to Bermuda over the ocean. Yes, run.
Article continues below player
Baluchi made a bubble (picture below) that floated on the water that he could run in like a hamster in a wheel. The thing actually looks pretty cool.
According to the Miami Herald, Baluchi, who has done many endurance feats in his life, drove to Florida in his F150, had no sponsors, and essentially no resources, except for his bubble. He was so destitute he reportedly asked a man for shampoo in Miami.
This didn't deter Baluchi and after failing to get some sponsors, he took off for Bermuda with some protein bars, water, a GPS, and a satellite phone. That's it. No support boat.
The Coast Guard encountered him and he was reportedly disoriented and asking for directions to Bermuda. They encouraged him to abandon his trek but he wanted to push on.
Then, later he activated his rescue beacon and the Coast Guard came and rescued him, reportedly 70-80 miles off the coast of St. Augustine.
The story made international news, as evidenced by the CNN video below and story on the rescue.
That's not the end of the story. Now, Reza is saying he did not want to be rescued, that his rescue beacon went off by accident when he was receiving a gift from a fishing boat. He wants you to donate to the cause so he can get his bubble back. He posted on facebook:
The Coast Guard disagrees with Petty Officer Mark Barney telling the Miami Herald, "He activated both his spot beacon and personal locating beacon. That's a distress call. When he activated those two things, he was calling for help."
The big thing now for Reza is he wants his bubble back. He was told a fisherman would tow it back, but that did not happen. The Miami Herald has a great article detailing Reza's story. The problem for Reza is if someone does salvage his bubble, the Law of Maritime Salvage says they are entitled to a reward equal to its value.
Reza may be on the hook for the cost of his bubble, but it looks like he won't be on the hook for the cost of the Coast Guard to pick him up.
One thing Reza might want to learn is a little geography. Being an Iranian immigrant, he apparently was not familiar with the Gulf Stream. If reports of him being 70-80 miles east of St. Augustine are accurate, Reza was way off course and got caught in the Gulf Stream. He should be very grateful he got rescued before he drifted off into the mid Atlantic.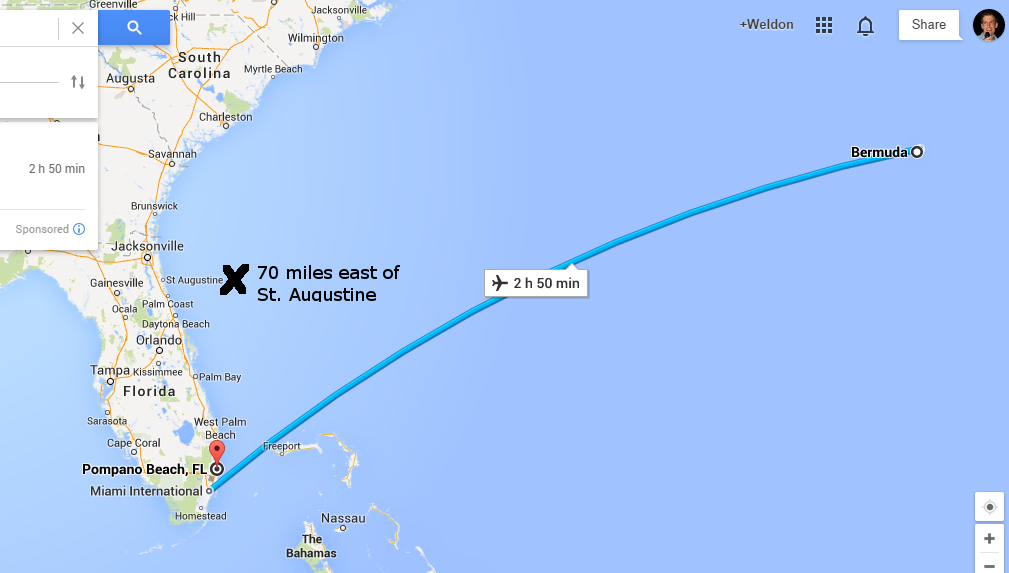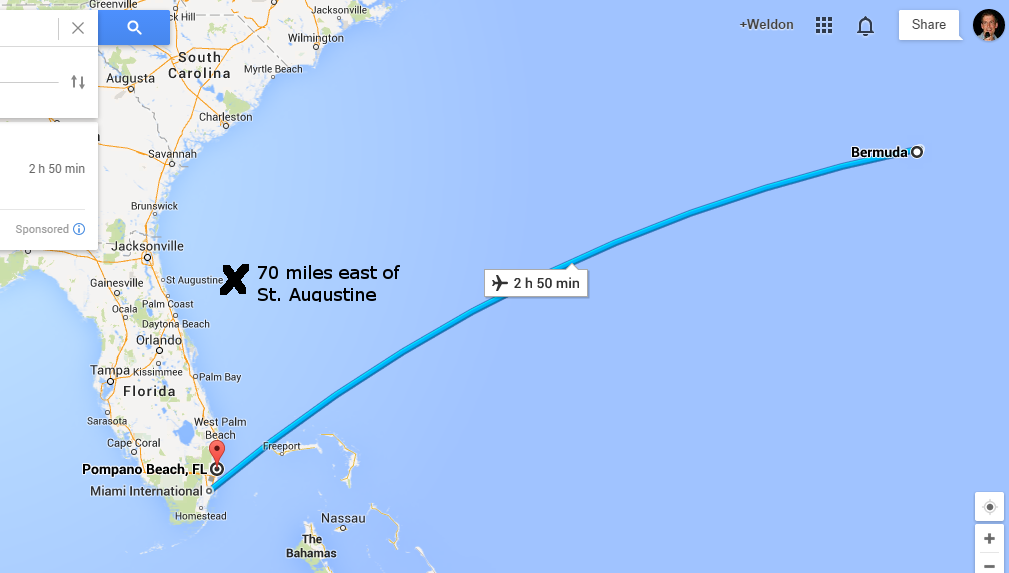 More: Great article on this from Miami Herald.
Discuss: Ultrarunner Reza Baluchi aborts attempt to run from Florida to Bermuda after 70 miles