2015 USA Cross Country Championships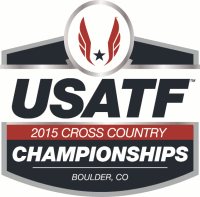 Flatirons GC, Boulder, CO
February 7, 2015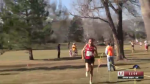 Chris Derrick 3 peated as USA Champion in dominating fashion as Bobby Curtis was 2nd and Dathan Ritzenhein 3rd. Ben True, the guy who tried to stay with Derrick the longest, faded to 11th.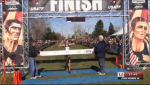 Neely Spence and Sara Hall tried to stay close but Thweatt was way too good.
Utah high schooler Conner Mantz and University of Colorado's Kaitlyn Benner won the junior races.
Her coach Lee Troop: "There is no greater feeling than to win something in your hometown.  That's what we really want to work on and focus on.  It's sort of good for her, too, being a developing athlete to have to deal and handle that pressure. We saw Culpepper do it in 2007.  When a local favorite can rise to the occasion, it can really be a great catalyst for moving along. ... This has been the only and only thing we've been focused on," said Troop.  "I can't wait for tomorrow to be over.  It's been a stressful three months for me."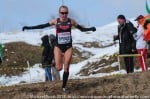 With Abbey D'Agostino out due to injury, the biggest name in the field is 2012 champ Sara Hall. Katie Mackey and Laura Thweatt, #3 and #4, respectively, on the U.S. list at 5,000 last year have good shots to make the team; U.S. Half Marathon Champs runner-up Brianne Nelson (70:16) will also run.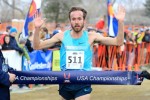 8 years ago, with World XC spots on the line, the action in Boulder was legendary as all of the Colorado greats - Culpepper, Goucher, Torres and Ritz - battled. What's in store in 2015? Chris Derrick goes for the three-peat but he'll have plenty of competition in the form of Ben True, Dathan Ritzenhein, Maksim Korolev, Ryan Vail and Garrett Heath.
Outside Letsrun