Geoffrey Kipsang is a name you had better remember. The 2011 World XC junior champ got his first global senior title with an impressive 59:07 win without a rabbit as he led 30,000 runners to the finish line in the first time ever that the World Half Marathon Champs were a mass participation race.  Tiny Eritrea got gold in the team competition.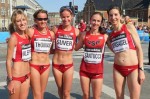 The Kenyan women were perfect and the American women almost got the bronze.

Steve was given unprecedented access to a workout session of the famed Racers Track Club and learned the sprinters actually work their asses off. Afterwards, he celebrated in style at Usain Bolt's sports bar. Steve loved the establishment – the only problem is track was only being shown on the TV in the bathroom.
More In Our: LRC Goes To Jamaica Special Section
More LetsRun.com Goes To Jamaica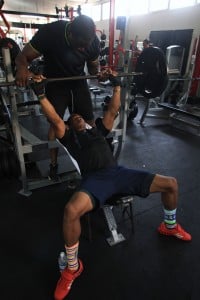 LRC Jamaica Day 3: Lifting With Yohan Blake; Hanging At The Car Wash With Warren Weir; Getting Pumped Up With Calabar High; And A 1 AM 10-Mile Run In Kingston Steve Soprano went inside the weight room with sprint stars Yohan Blake and Warren Weir and then had lunch at the car wash with Weir, who later gave a crazy "Champs" pump-up speech to Calabar High. Before the night was done, Steve decided he absolutely had to go for a 10-mile run at 1 am on the streets of Kingston.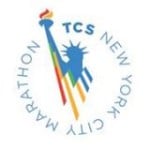 11.90% of people got accepted. Almost as hard as getting into an Ivy League school.
Earlier News From Jamaica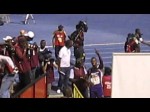 The crowd sent absolutely nuts as two high schooler ran 10.12 and 10.16. LRC on site with video and more.
Over A Month And Counting
Tr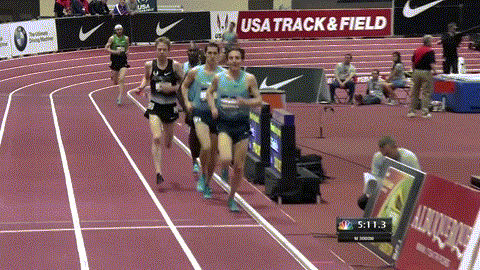 ack And Field Association Is Irate USATF Keeps Blowing Them Off About ABQ DQs "It is unacceptable for the collective voice of the athletes to be disrespected and dismissed." We agree. USATF's FIRST priority should be to insure the integrity of competition.
*MB: USATF Responds to DQ: "Public suggestions to the contrary, the topics related to Albuquerque are not quick fixes."
*Andrew Bumbalough's Agent Tom Ratcliffe Still Hasn't Received A Response From USATF "It's very frustrating. I haven't let it drop. I'm not going to let it drop." In case you missed it, here is what happened initially with Bumbalough: The Inside Story Of The Andrew Bumbalough DQ.
Oscar P's Got Some Work To Do
News From New Zealand
News From Europe
News From Australia
And Japan