Redefine Running: Time to Ditch the Olympics?
By Matt Taylor, guest columnist
July 24, 2012
Wow, what a month for Track & Field! Yes, Ashton Eaton's World Record and Evan Jager's American one stand out, but I'm talking more about the staggering off-track performances - the Dead Heat, Debbie Dunn's positive test, Olympians living on food stamps, Mark Block sitting in Cap's Corner, the IOC restricting speech, USOC requiring athletes to wear Nike shoes on the podium, and Ian Stewart barring Nick Symmonds, Lolo Jones and Jerry Schumacher's group from competing in his meets. The number and timing of these stories no doubt minimized the great performances we saw on the track.

On the one hand, it's all very sad. But on the other hand, maybe it's a positive sign. It certainly points to a growing frustration among fans, athletes and media who have had enough of the thuggery that rules our sport. Just look at the number of stories by big media in the past few weeks highlighting the anger and frustration of the athletes - from the Wall Street Journal and Washington Post to CNBC and Mashable. And look at the conversations happening via social media - from Nick Symmonds, Adam Nelson and Sanya Richards Ross to Mark Cuban and Michael Phelps. It paints a pretty clear picture - we've reached a tipping point.

The question is: Will the athletes and fans win control of their sport? Or will the status quo remain?

To answer that, we probably need some historical context. My extensive research consisted of speaking to some old timers. Their comments can be summarized like this: "Yeah, we've seen this before. Same level of frustration, same lack of leadership, same inflated egos, same heavy-handed regulations and same back room politics. It stunk then and it stinks now. But nothing happened then, so I doubt anythingwill happen now."

That's not very encouraging, especially since Steve Prefontaine was their leader, right? Wrong. I've concluded from this same research that we don't need historical context. Why? Because we have the interwebs! (A fact that became clear after corresponding with my sources via handwritten letters.) If the world wide web can take down a militant regime in Egypt, it can probably take down an arrogant one in Indianapolis. Probably.

Our ability to communicate globally and quickly does change the playing field, but it doesn't guarantee victory. That saying about "strength in numbers" is true, but it requires "courage by many less" to get the ball rolling. So at some point, a brave few need to put down their Twitters and Facebooks and take action. Then cross their fingers and pray to Ryan Hall's coach that their actions will inspire others to join the cause. Otherwise, they'll be left exposed and unprotected, a risk few will want to take because - let's be clear - the stakes are very high.

So this is where it gets interesting. We have athletes who are speaking out. We have a fledgling union with one of the most intelligent and well-spoken de facto leaders in Adam Nelson. We have track media, like this site and others, who are asking the tough questions. We have fans that are tired of USATF's inability to package the sport for public consumption. We have a general sports media that views track as "amateur hour." And we have a mainstream media that - channel Rob Lowe's character in Parks and Rec - literally doesn't give a damn about the sport. In other words, we have momentum and nowhere to go but up.

For the first time in decades the balance of power is shifting and many bureaucrats are feeling the heat. They're looking for tweaks to a broken system that they hope will appease the peasants. But I'm afraid there's only one way for athletes and fans to permanently tip things in their favor: Move away from the Olympic model. The sport will never progress when every aspect of it revolves around an "amateur" event that takes place every four years and is governed by a legal monopoly granted "perpetual existence." Believe me, I love the Olympics just as much as the next person, but it's time for track & field to go pro.

Change will require sacrifice from both athletes and fans. And quite honestly, I'm not sure they're up for it. When the road gets bumpy will the athletes stick together to assert their collective power? Will fans open their wallets and support a new direction for the sport? And will any of this entice new, non-endemic sponsors? Those are important questions for sure, but trivial compared to this one: Will some individual or group step forward with a plan that drastically changes the value proposition for athletes, fans and sponsors and provides a real alternative to the Olympic model?

---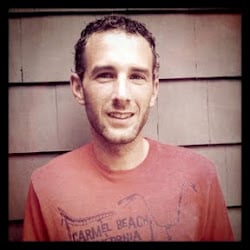 You can follow Matt on Twitter @matt_tay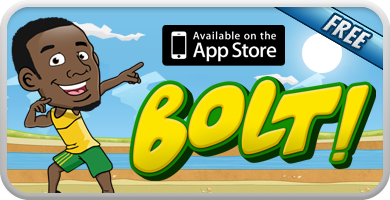 And download his Bolt!iPhone game from the iTunes store.

Matt Taylor created chasingTRADITION in 2005 and followed it up with chasingKIMBIA, chasingGLORY and chasingBOLT. Most recently he was the global head of marketing for running and training at PUMA. He currently sits on the board of directors at Shoefitr and was once Wejo's college teammate. You can read his first LetsRun article here and his second one here.
---
Comments, questions, suggestions, story you'd like to submit? Email us