Redefine Running: An Introduction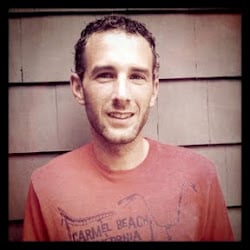 By Matt Taylor
June 12, 2012
Running is on life support. It has been for quite some time. You and I know that, but the rest of the world only pulls back the curtain and peeks in on us every four years during the build-up to the Olympics. That's when Track & Field becomes an acceptable topic for non-running media. Case in point: Within the last month or so the BBC, Wall Street Journal, and Daily Mail opined about the impending death of our sport, the poverty level of our athletes, and the lack of serious TV coverage.*
Is the outlook really that gloomy? I think so. But I'm an optimist. I believe that positive change for our sport is possible, but only through an intense and unwavering commitment to it. I'm not talking about small changes - like adding a second logo to a jersey or changing the order of the DMR. I'm talking about disrupting the status quo and making profound changes to the way we think about our sport. Sound scary? It is. But here's the good news: The vast majority of you don't need to lift a finger. Real change happens when a minority of people unite around a shared vision and then go do their thing. For our sake, I hope that happens.
So I know what you're asking yourself now. Who the hell is this guy? Good question.
I'm Matt. Some of you know me, most of you don't, many of you eventually will because Weldon and Robert have been kind enough to let me write a regular column here. Although you may chose not to read my column, which I understand.
Weldon and Robert love to call out "Employee #1" on the site, but they show no love for "Customer #1". That's me! See, Weldon and I were college teammates at Yale. We ran together during the week and went to Toad's on the weekend. We road-tripped to Smith College to meet girls and to Princeton to visit Weldon's brother Robert. (Coincidentally, it was on one of those trips that I first met Chris Lear. It wasn't a good first impression. Chris and Robert lived together with a third roommate who was a shot putter and fish lover. We crashed on their floor. In the middle of the night one of our buddies poured Goldschlager in the fish tank, killing most of the fish. Today Chris and I are great friends. The other guy and the shot putter are not.) Then in 2000 I hosted TEAM WEJO during the 2000 Olympic Marathon Trials in Pittsburgh and LetsRun was born. Or something like that.
In 2005 I created chasingTRADITION, introducing this audience to great teams like Adams State, Portland and Iona. Then came chasingKIMBIA, chasingGLORY and chasingBOLT. Next I spent about four years as the global head of marketing for running and training at PUMA. We hosted a Street Meet (Robby Andrews won the Street K), did lots of fun stuff with Usain Bolt (like this, this, this and this), and made some cool products. The last 10 months I've been developing a mobile video game with Usain and a company called RockLive. The game - BOLT! - will launch in July on the iOS platform.
None of this makes me qualified to write a column on LetsRun. But being Weldon's college teammate - and buying him a sweet wedding gift - does. So I want to use this column to talk about the sport and not waste your time. I hope together we can redefine running and chart a new future.
You can follow Matt Taylor on twitter: @matt_tay
----
Episode II of Redefine Running: Who's In Charge Of "The Sport" is now live here
----
*Editor's note. A lot of the discussion about the state of track and field in the US is because of Lashinda Demus comments at the USOC media summit. She said, "When we get on the track we know we are taking part in a dying sport. People are making $15,000 [£9,800 per year] and calling themselves a professional athlete. To me, that's not a good job. We don't have anyone pulling in viewers on television. Our races aren't on TV like in other professional sports." The Independent in the UK wrote an article on the "dying sport" and quoted LRC's Wejo who said, "When she said it, I was like: 'Whoa, I can't believe she said that but, yeah, it's true'. No one ever says it, though. People in the sport are kind of in denial about the status of track and field. In the US, the average sports fan doesn't even know it exists outside of the Olympics every four years. We've got the Prefontaine Classic in Eugene [today], and the adidas Grand Prix in New York is getting bigger and bigger. Those two meets are on network television but, other than that, if you want to watch track on television here it's hard to do. The sport's way off the radar. I don't want to say it's dying or dead here, but I think it's been in the same place for a long time and the question is: how do you get it bigger? Things aren't going to change overnight."
*Independent article in the UK on the state of the sport
Episode II of Redefine Running: Who's In Charge Of "The Sport" is now live here