2009 USATF Cross Country Championships Preview

LetsRun.com
February 4, 2009

What, Where and When:
- USATF Cross Country Championships
- Saturday, February 7, 2009 (on ESPN Sun Feb 15, 5pm)
- Agricultural History Farm Park. Derwood, MD. $10 admission fee. Course Map
- Open women: 1:15pm 2009 Open Entrants
- Open men: 2:00pm
LetsRun thread on the course and other details

2008 men's results
2007 men's results
2006 men's results

2008 women's results
2007 women's results
2006 women's results

The USATF Cross Country Championships return to the east coast in 2009 after two years out west (San Diego and Boulder), but this time they return as one race. As has been the case for the past two years, the open men and women will compete over the long course only; 8km for the women and 12km for the men. The last time the race was in the east was 2006 at storied VanCortlandt Park when the championships featured both long and short course races on consecutive days.

The weather in NY, as you may remember, was bitterly cold and windy. This year the conditions are predicted to be warm, 50 degrees or higher is expected, undoubtedly delighting the contestants. The competitors will run in spectator-friendly 2km loops as they compete for cash prizes, national recognition, and spots on America's squad headed to compete in Amman, Jordan on March 28th in the IAAF World Cross Country Championships.
Men's Preview: Meb, Torres & Fam
The front-end quality of the men's race is exciting this year despite the late withdrawal of America's top cross-country runner Dathan Ritzenheim. For just as Ritz, a two-time USATF XC National Champion, exited due to illness; in came 2-time champion Meb Keflezighi, making his return to the championships for the first time since 2003. We think Meb is the only returning champion entered in either the men's or women's open race this year (he won in '01 and '02). Coming off his promising win of the 2009 Chevron Houston Half, Meb will certainly have his hands full with the 2009 USA XC field, as a mix of up-and-comers will line up with some of America's most talented and decorated veteran distance and mid-distance runners to vie for the title.

Fam, Torres brothers, Moran, King, Gabrielson and more...
The "elite" in the race this year seem to be very even and hard to predict. There is no clear favorite, but several individuals who will certainly contend for the top-6 spots and even the top spot. Anthony Famiglietti will be a chief rival to Meb. Fam has run the fastest 5k by an American on American soil and has made serious waves in the steeplechase, leading the semifinal and final at times during the Beijing Olympics. It's hard to imagine any American running away from Fam when he is hot, as he is coming off a 27:37 in 2006, 13:11 in 2007, 13:41 dismantling of Matt Tegenkamp in Providence, and a 8:17 steeplechase while showing some serious balls guts in Beijing.
However, Fam's cross country experience is limited, especially when compared to these next two guys: twins Jorge and Ed Torres. Both Jorge, who was an impressive 19th at IAAF World XC last year, and Ed are consistent top-10 performers at this meet, with Jorge consistently in the running for the win, placing 2nd in 2006 and 2008. Perhaps this is the year for Jorge to take home his first USA Cross country title.

Matt Gabrielson will return to the championships after placing 6th in 2006 and 12th in 2007. Look for a top-10 finish for him this year, but he'll have a hard time catching Jorge Torres and co. Ed Moran is another legitimate contender. Moran, who opened his season with an 8:05 indoor 3k, was 4th last year at this meet and has run 13:20 for 5k. Brent Vaughn returns to action and will factor into the lead pack. He broke through last year running for Colorado when he ran 13:18 for 5k at Stanford. Bobby Curtis, who defeated Vaughn while running for Villanova at the 2008 NCAA track championships over 5k, will be in the race and could be a factor. Curtis made waves running 28:06 in Australia back in December. Finally, Max King (always great at cross), Sean Quigley, Fernando Cabada (2008 USA Marathon Champ), Brett Gotcher (3rd at Houson Half this year), Thomas Morgan and Rod Koborsi are all runners with the potential to crack the top-10 or higher, having run great from the 5k up to the marathon during their respective careers.

Will J Torres Takes Home The Title?

Letsrun.com Men's Predictions: (Disclaimer: This is very hard to predict and we only feel confident in our first thre picks)
1. Jorge Torres
2. Meb Keflezighi
3. Anthony Famiglietti
4. Ed Moran
5. Matt Gabrielson
6. Ed Torres
7. Brent Vaughn
8. Brett Gotcher
9. Bobby Curtis
10. Max King

Women's Preview: Begley vs. McGregor vs. Brown Showdown (sorry, no Deena, Kara or Shalane)

The women's race is far less deep than the men's race as only a few of America's top runners entered the cross country championships this year. Katie McGregor and Emily Brown of Team USA Minnesota along with 2008 Olympian Amy Begley are the top competitors. Brown was 3rd last year in this race and McGregor was 4th. Other names to watch for are Club Nats champion Rebecca Donaghue, Julia Lucas, Delilah DiCrescenzo, Maureen McCandless, Lindsey Scherf, marathoner Samia Akbar, Club Nats runner-up Toni Salucci, and 2008 USA 20k road champion Jill Steffens.

What is amazing about the women's race is the amount of turnover at the top. Even in 2009, women's running isn't nearly as deep as men's and given the absence of consistent top performers Deena Kastor, Shalane Flanagan, Kara Goucher, Renee Metevier and Sara Slattery, the field is such that there are a lot of women who are largely unknown outside of total track aficianado circles who have the opportunity make the world team.

Despite the notable absences, we're excited to see the field mix it up this year. Here are some stats on the top competitors: Emily Brown had a breakthrough season last year, making the US World Cross team and finishing a team-high 18th. She went on to run 15:19 for 5k on the track before suffering an injury leading up to the Olympic Trials. We're picking Brown for the title in '09 partly because she has run some xc races already this year, finishing 7th in a stacked Edinburgh field and 4th in Antrim. She is clearly on the way up. Amy Begley was sick at the start of this week, causing her to miss the press conference, so we're not sure if she'll race on Saturday. Begley ran the race of her life to make the Olympic 10k team in 2008, running 31:43 and leading Kara Goucher and Shalane Flanagan mid-race. She has been active this winter, clocking a 9:02 3k in Glasgow for the American team this past weekend in the 5-nation meet. At Arkansas, Begely (then Amy Yoder) was a 4-time All-American and runner-up at NCAA's her senior year, so she will be tough to beat. The other top competitor is expected to be Katie McGregor, a 5-time IAAF World XC competitor for the US with a top finish of 16th in 2003 (she was 22nd last year). K Mac has run 15:22 and 31:21 and like Brown is heading to Maryland after some brutal months training in Minnesota. She mentioned during the press call how balmy 50 degrees will feel.
The best of the rest very well may be Rebecca Donaghue. She won Club National XC in 2008 (you'll recall the horrific conditions out in Spokane), ran 9:07 for 3k at Penn State last weekend, and has run 15:35 for 5k. Donaghue is in high gear and we think she'll be top-5 on Saturday. US Junior 10k record-holder Lindsey Scherf always seems to run well in the winter. Her indoor pr's are usually better than her outdoor pr's at the same distance. She has run 15:55 this year for 5k and 15:42 for her career. Scherf is also a proven cross country runner having competed at the world juniors for the US in 2005. On the level with these girls are Julia Lucas (15:33 5k pr), Delilah DiCrescenzo (good cross runner), surprise 2008 USA 20k road champion Jill Steffens, former Pitt standout Maureen McCandless and Cornell alumnus Toni Salucci.

Amy Begley and Shalane After OT 10k

Letsrun.com 2009 US XC Women's Predictions:
1. Emily Brown (first US title)
2. Amy Begley (assuming she competes)
3. Katie McGregor
4. Rebecca Donaghue
5. Julia Lucas
6. Maureen McCandless
7. Lindsey Scherf
8. Jill Steffens
9. Toni Salucci
10. Delilah DiCrescenzo

The women's field this year - though we don't want to say it's weak - certainly doesn't have the depth you'd like to see for a world championship qualifying competition. To think that 6 of these girls are going to represent the USA against the rest of the world is a bit worrying. We'll get into this more below, but it's certainly evident to us that cross country is simply not a priority for many American men, and especially women in 2009.

Marathons and Track Increasingly Trump XC For Most Of America's Elite
Though the USATF XC championships are the qualifying races for the 2009 World XC championships in Amman, Jordan, it is widely assumed that most of the top Americans will not attend worlds even if they try to qualify (an option most decline). Reasons for skipping the world's premier cross country meet vary. Some decline an invitation because cross country is a very low priority for them. As Fam stated in his Tuesday press conference, in this day and age, to compete with the top runners in the world, most American distance runners feel that they must pour all of their focus and energy in one or two directions. XC is not a top priority for most of America's top athletes because there's not a whole lot of incentive to focus heavily on xc.|

What are the top priorities? The marathon has become a lucrative business for many at the top like Meb, Ritz, Kara, Deena and Hall. Also, making worlds, and making the final at worlds, and winning a medal at worlds in a track distance event (as Shalane Flanagan and Kara Goucher have done recently) is phenomenally difficult in the 21st century. Another reason to turn down the USA vest, of course, is the long travel to the meet and the perceived danger of being an American athlete in Jordan. When the championships were in Mombassa the weather kept Americans away. It seems like there is a laundry list of reasons for staying home.
This year, most of the cream of the American distance crop elected not to run in Maryland. Hall: preparing for Boston. Goucher: working on her track speed. Flanagan: going for the US 5k record in Boston. Kastor: running London. Ritz: sick (we can't blame him for that). And of those who ARE running: Meb, Fam, McGregor, it's highly doubtful any of these three will be boarding a plane for Jordan in late March. We would be very surprised if Meb went, because he's planning on running the Flora London Marathon. And Fam and Katie McGregor give their answers below as to why they likely wouldn't go to Jordan.

We also want to add that we're not criticizing McGregor and Fam and Meb. Them showing up but not going to Amman is way better than the alternative - them not showing up at all. Their presence makes the USATF XC meet much more interesting and legitimate, whether they compete in Amman or not.
McGregor on whether's she'll go to Jordan: "As far as I'm concerned, still, my main goal for the year is to make the World Championships track team for Berlin in the 10k, and I still need to get my (qualifying) standard, so World Cross Country isn't a priority for me just because I definitely need to get that (standard) and there are only so many opportunities to get that done. So I will most likely skip World Cross if I make the team."
Fam on whether he'll go to Jordan: "I wasn't planning on running World Cross... I'm going to see how the race goes first before I make any final decision on what I'll do. I didn't have any initial decision to run World Cross and I wasn't running this (USA) Championship to specifically go there, but if things turn out that way, it's always an option and I won't take that off the drawing board if I feel like I could be really competitive. I don't want to go and represent the United States if I don't feel like I'm as prepared as someone else who is competing who is specially training for that."
So is there a bright side to the trend of top Americans not caring that much about cross-country? Yes, many guys and girls who are not big names, even in the running community, have the chance to represent America (and in some cases do it very well) in a HUGE international event against a diverse field. Emily Brown made the team last year, passed all her teammates and finished a spectacular 18th in her first big, international championship. Jorge Torres, though few notice, has represented the US phenomenally over the years in cross country despite not being super elite either on the track or in the marathon (well, he did make the olympic team in the 10k last year).

Plus, meets like this should make us appreciate how truly great the NCAA Cross Country Championships are. One winner is crowned out of thousands of young runners from around the world pouring hundreds and sometimes thousands of hours of effort into winning that race as an individual or team. NCAA XC, regrettably, is a season that can not be duplicated in the pro ranks, because everyone is doing different things and the incentive is lacking to bring all of the best together for a cross country season or even one race.

Despite the fact that some of your favorite runners won't be at the meet this weekend, we hope you'll get out there and have a fun day watching cross country. Now that you know a little bit more about the competitors in the race, we hope you'll be able to find a storyline that interests you enough to make your way to Derwoood, Maryland on Saturday.
More Stats And Links
Past Top Performers In The USA Long Course XC Championships
Meb Keflizighi 1st 2001, 2002
Jorge Torres 2nd 2006, 4th 2007, 2nd 2008
Max King 3rd 2006, 7th 2008
Matt Gabrielson 2006, 12th 2007
Ed Torres 10th 2007, 9th 2008
Ed Moran 4th 2008
Lucas Meyer 12th 2008

Emily Brown 3rd 2008 (top returner)
Katie Mcgregor 4th 2008, 7th 2007, 5th 2006 (5-time world xc competitor)
Julia Lucas 9th 2008
Maureen Mccandless 11th 2008
Delilah DiCrescenzo 16th 2008
Toni Salucci 2nd usa club nationals 2008
Rebecca Donaghue 1st usa club nationals 2008

More USATF XC Champs Links
*Emily Brown Best Runner You've Never Heard Of
USATF Cross Champs: Ritz Out With Flu, Meb In XC National Champs are this Saturday in Maryland.
*Excellent Interview With Ritz, America's Top Cross-Country Runner
*Team USA Minnesota Sending 6 Athletes To USA Cross
*Book Your Tickets To Amman Now, XC Worlds Are March 28th
*Transcript Of Press Conference With Fam And Katie McGregor
Jorge Torres Running For The USA At Worlds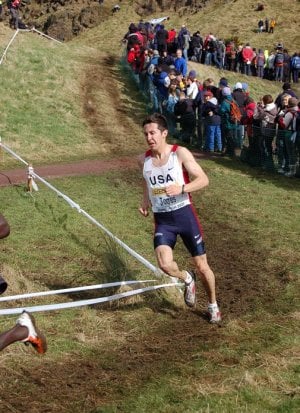 ---
Runner's World &
Running Times



Combined Only $22
a Year
Save $87

---

Running & Track and Field Posters
---
---