Dan Wilson Goes Sub 5:00 On His 30th Birthday
After Not Having Run Since December of 2007, The Former 3:38 Guy Runs 4:54
February 19, 2009 - LetsRun.com has learned that earlier today former Uconn star and 3:38 1,500 meter runner Dan Wilson has run a 4:54 mile on his 30th birthday. Wilson, a sub-4 minute guy in the full mile himself as recently as 2003, was supposed to run a full mile back in January but pulled out at the last minute due to unspecified reasons (aka fear).
Now you may be asking, "Why is this news?" And here's the answer.
1) We are hyping it up to annoy the guy on the message board who was upset that we devoted precious LetsRun.com space on the homepage to wish Mr. Wilson a happy 30th birthday. "Retired Steepler" wrote, "Seriously. Why is this on the front page of letsrun? Isn't there a million stories out there that are actually important? What happened to Dan Wilson? Do you care? If so, share. If not, who cares, right?"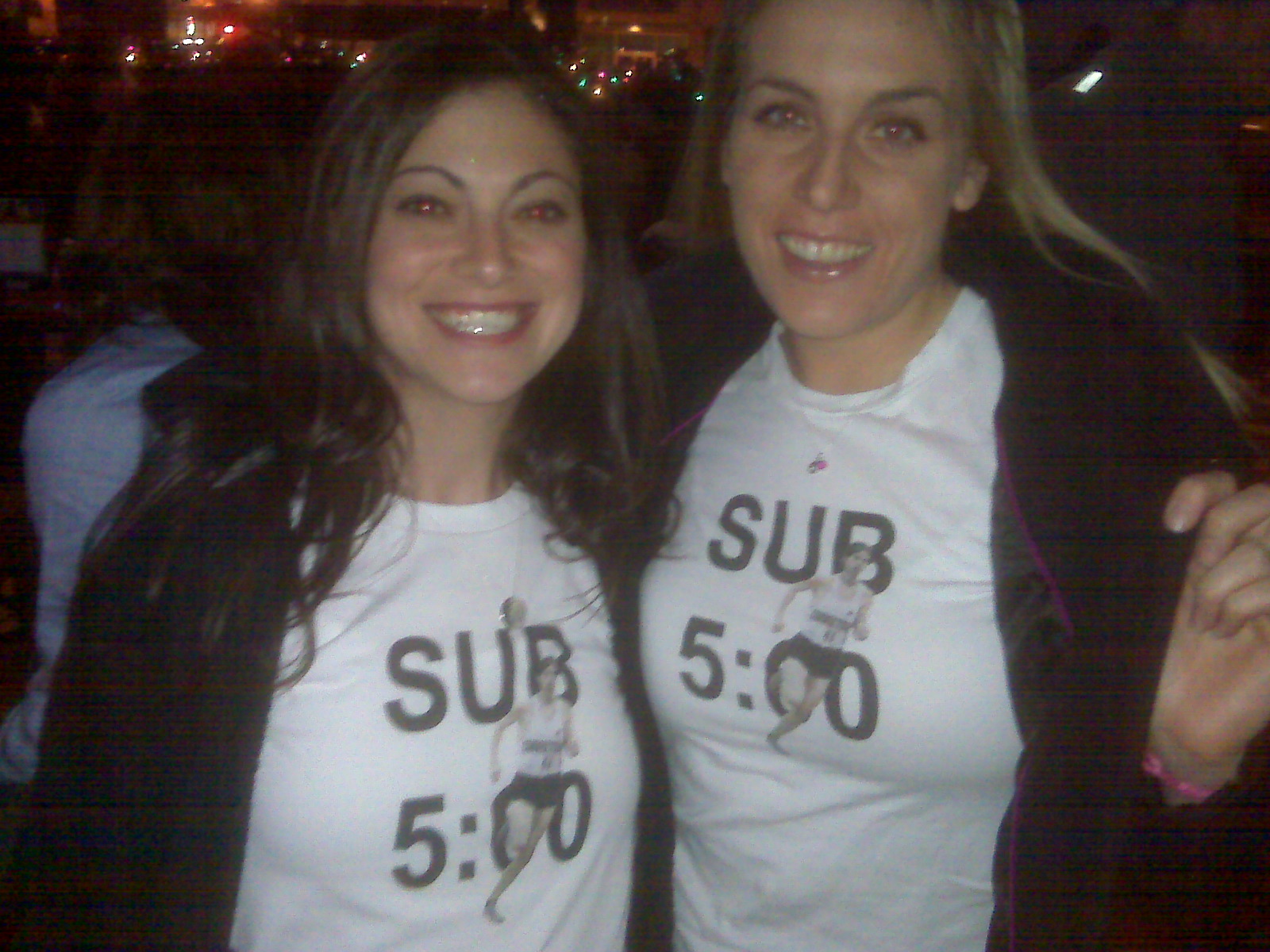 2) Mr. Wilson is a cult figure in the US running scene - the Prefontaine of his era - just without the results. Who else has the charisma to get attractive women to make home-made t-shirts emblazoned with "Sub-5"on them?
Mr. Wilson.
Dan knows everyone in the running world. For example, he is the only person in the world that is friends with LetsRun.com co-founder Robert Johnson, Running With The Buffaloes and Sub-4 author Chris Lear and former 3:38 1,500 runner Scott Anderson. Without Wilson's updates, the three college roommates Rojo, Lear and Anderson would have no idea what is going on in each other's lives.
3) On a serious note, it's actually significant because Wilson hadn't run since December of 2007. Wilson's 4:54 goes a long way in answering the nature vs. nurture debate. A lot of people who knew about the run were guessing what he'd run and the guesses were all over the place. Those who think running is all about talent were saying sub 4:30. His run proves that training is pretty damn important.
When contacted after the race, Wilson replied via text message, "Boom. Dude. It hurt so bad."