KEITANY HOPES FOR 1500M GOLD IN BERLIN
By Bob Ramsak
(c) 2009 Race Results Weekly, all rights reserved

OSTRAVA, Czech Republic (19-Jun) -- There was a wide smile on Haron Keitany's face after his mile victory in Ostrava Wednesday night. One of joy, and, he admitted, one of relief.

"There was no pressure," he said, bursting into laugher. "People like Choge, Asbel, they were not in the race, so I was sure that I was going to win it."

He was referring to Kenyan compatriots Augustine Choge and Asbel Kiprop, who got the better of him in three close contests this year, Choge in the 1500m in Doha and Berlin, and Kiprop, the Olympic silver medalist, in the Prefontaine Classic mile in Eugene.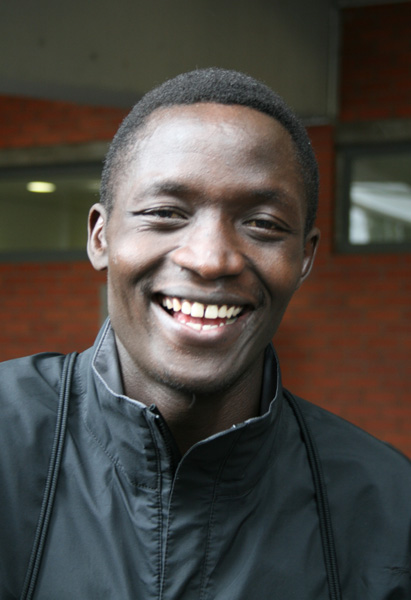 "I was a bit nervous" in the races against the pair, he said. "In my training program, there are a few things that I have not yet accomplished in training, like speed work. So I was a bit nervous in Berlin a few days ago."

The 25-year-old has nonetheless competed impressively in this, just his second international season. He's already improved his 1500m PB to 3:30.20 and his mile to 3:48.78. He wasn't far from that in Ostrava where he clocked 3:49.57. "But the pacemakers here were not very good. I was hoping, with the right pace, that I could run 3:48 low or 3:47 high."

After taking the African title in Addis Ababa last year, he was an unlucky fourth at the Kenyan Trials, missing out on the Olympic Games. He nonetheless attracted attention with his post-Beijing campaign, first by beating Olympic champion Rashid Ramzi in Zurich, and then taking a narrow upset victory over Kiprop at the World Athletics Final by just 0.01 seconds. Track & Field News ranked him #1 in the world last year at 1500m.

"Those wins gave me motivation," he said. "They gave me morale and confidence. I knew that even with the big boys in the field, that I could tackle them."

All in all, not bad for someone who didn't take up the sport until 2005.

Hailing from a small village some 40 kilometers from Eldoret, Keitany played field hockey in high school and wasn't attracted to track until he watched some familiar faces in races on TV.

"Some of my friends, I would see them on television running, and I knew that I could do this too," he said, again smiling. "And that made me choose athletics."

A year later he had cracked 3:42, and by 2007 was a sub-3:38 runner, paving the way for his breakthrough last year. And he insists he can go considerably faster.

"I'm hoping in Rome to run under 3:30, or even under 3:29," he said, referring to the Golden Gala ÅF Golden League fixture in the Italian capital. "Because I'm feeling strong and I'll be with guys like Asbel."

But more important on his radar are the Kenyan trials in Nairobi next month for the world championships. "At the Kenyan trials anything can happen. Everybody is strong. So you have to really focus on it, really prepare." He said he'll be anticipating and preparing for a fast race, in the 3:32 to 3:33 range. "With that I can survive. Otherwise, it will be hard."

Despite his close losses this year, he remains upbeat. "I was happy in Berlin and Eugene, where I ran my personal best times. So I'm optimistic for Berlin in two months time. My goal is to win the gold."
ENDS
PHOTO: Haron Keitany after winning the 2008 IAAF World Athletics Final (Photo by Bob Ramsak)

---
Runner's World &
Running Times



Combined Only $22
a Year
Save $87

---

Running & Track and Field Posters
---
---