LRC John Hancock Financial Boston Marathon Men's Preview / Race Analysis / Predictions
By: LetsRun.com
April 16, 2009
The 113th Boston Marathon is only a few days away. Compared to most of the recent editions of the Boston Marathon, the 2009 Men's race has more excitement, more talent, more buildup and more legitimate storylines than any of them ... by a long shot. But we'll talk more about that later.
Since there are three Cheruiyots in the race and a whole bunch of Ethiopians you might not know too much about, we'll start our preview with the bios of the "major players" in the 113th running of the world's most legendary and famous marathon. The odds listed below come from PaddyPower.
The Kenyans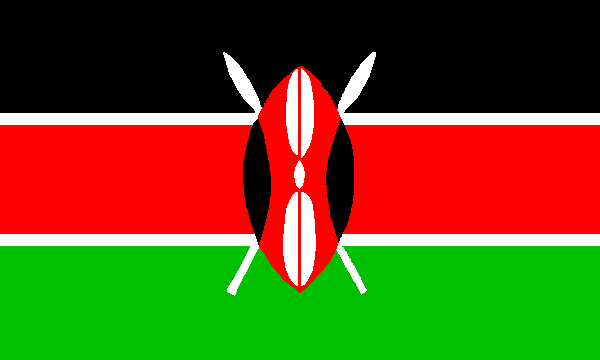 Robert Kipkoech Cheruiyot, 30, 6-4 odds
Robert Kipkoech "The Champ" Cheruiyot is the clear race favorite in Boston. He has won Boston 4 times (2003, 2006, 2007, 2008), including the past 3 years. He (and this will be a theme of his bio) is a winner on all fronts. He has also won the Chicago and Milan marathons, and 10 times has run 60:50 or better in the half marathon (with 9 of those top 3 finishes, 2 wins). Cheruiyot is suited for winning marathons.
Last year, he won Boston by taking off and running solo for much of the race. In the 2006 Chicago Marathon, Cheruiyot won a very close race with Daniel Njenga, famously slipping on the finishing mat, falling very hard and suffering a brain contusion. In 2007, a year after setting the course record in his 2nd Boston win (2:07:14), Cheruiyot won Boston in a Nor'easter, saying: "When the lion is chasing the antelope, he doesn't look back. He has to eat, so when I run, I don't stare at my time." During that race he was still suffering from headaches after his Chicago fall. Basically, Cheruiyot has proven he can win (especially the Boston marathon) in any conditions, running in a pack or breaking from the pack, running fast or slow.
Aside from his running accomplishments, Cheruiyot's life story is one of the most amazing you will ever find. A former smoker, orphan, 30 cents a day worker - Cheruiyot rose from nothing: no food, no clothes, no family, no job, no hope, to being one of the greatest marathoning champions of the modern era. This article here will basically give you all you need to know about the World Marathon Majors Champion. Rojo was so inspired by that article that he wrote his own praising Cheruiyot.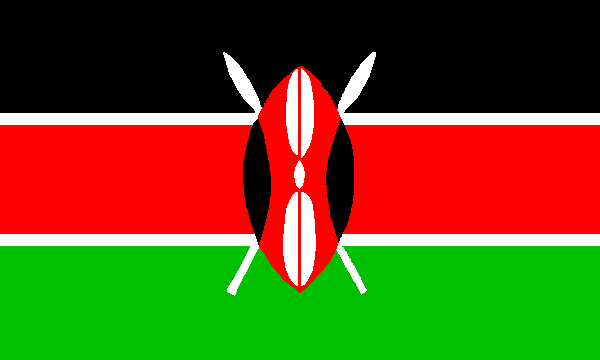 Robert Kiprono Cheruiyot, 20, no odds? Not sure if he pulled out, but he definitely deserves odds better than 25-1.
The other Robert K. Cheruiyot (RKC II) has not had the career of RKC #1, but he certainly has had a good start. Only 20 years old, RKC II has 2 performances that we can find. A stellar debut marathon in Frankfurt last October, which he won in 2:07:15, and a 59:36 20km this March. He's got the name of a winner and has to be considered a real wild card given his limited background and young age.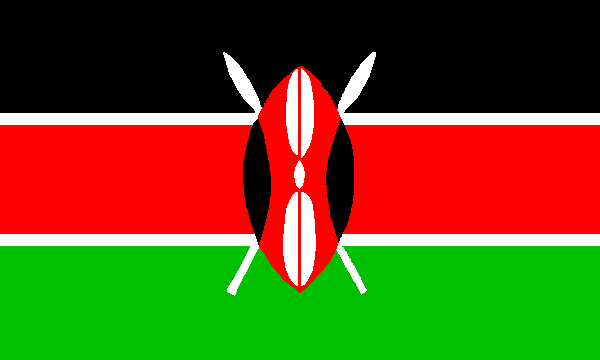 Evans Cheruiyot, 26, 5-2 odds
This guy is scary. From his 59:05 half marathon in Udine in 2007 to his 2008 2:06:25 win of the LaSalle Bank Chicago Marathon, Evans looks to be in his prime and capable of winning races, not just running fast. Evans has only broken 2:10 twice in his career, but has run under 60:00 a staggering 5 times in the half marathon. His latest half was a 1:01:07 (early March in Ostia), ho hum for the 13.1 specialist. Continuing with some staggering stats, E. Cheruiyot's 10th best half marathon performance in his career is a 61:39 run in Eldoret, Kenya at altitude, and in each of those top 10 performances he has finished in the top 3. Look for him to make a strong run at the top 3 come Patriot's Day.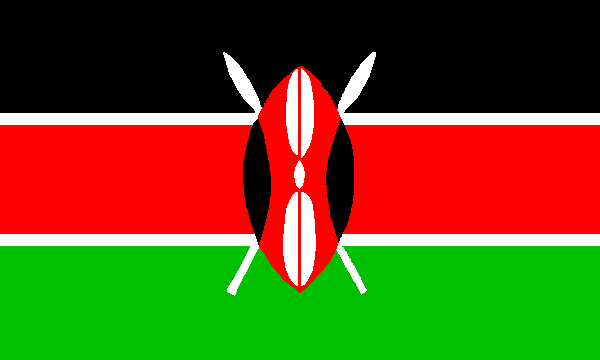 Daniel Rono, 30, 14-1 odds
Rono had a stellar 2008. Second in Rotterdam in a PR 2:06:58 (13th best of 2008), then 3rd in the NYC Marathon 2:11. Both of his 2008 marathon performances were significant steps up from his marks prior to 2008, when he ran a lot of 2:09-2:12s in smaller venues. He usually finishes on the podium but looks to be outclassed in this race. Look for him to finish between 3rd and 5th.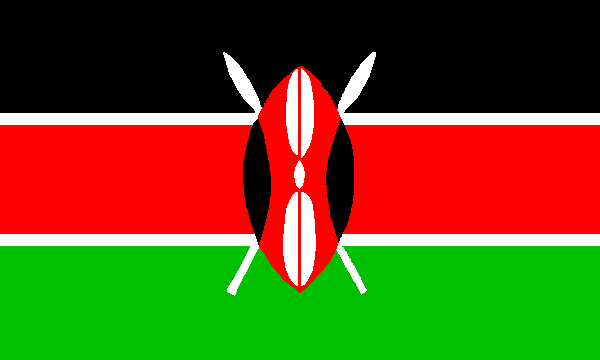 Benjamin Maiyo, 30, 14-1 odds
Ben Maiyo has been around for a long time. He has two runner-up finishes in major marathons, 2nd in Chicago in 2005 (2:07:09, his PR) and in Boston in 2006 (2:08:21). Maiyo displayed good track speed early on in his career, 10 times running under 13:10 for 5000m on the track and boasting a 27:07 track 10,000m PR. But Maiyo hasn't run well in a race in a long time. 2007 saw Maiyo take a big step back as he faced tough conditions in Boston and Chicago, only managing 2:16s in each race. In 2008 Maiyo raced smaller marathons, running 2:10 and 2:09 in Rotterdam and Frankfurt. Ben Maiyo, you may remember, was one of the Chasing Kimbia athletes, and one of their videos, "At Home With Ben Maiyo" can be seen here. We can't see him making waves in Boston this year, though he may hang around in the lead pack for a while.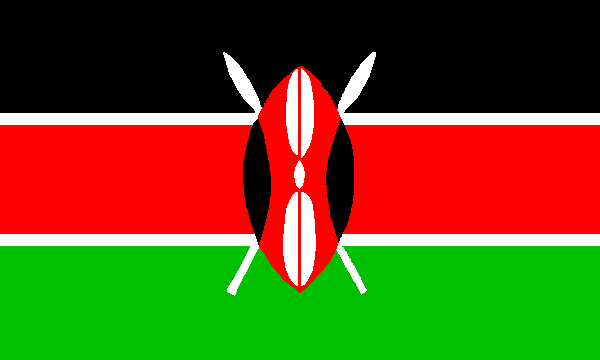 Stephen "Baba" Kiogora, 34
Another former Chasing Kimbia athlete (read an interview with him here), "Baba" is a solid marathoner. He actually set his marathon PR last year in Frankfurt (2:08:24) and the best performance of his career came in New York when he was 2nd in 2006 (2:10:06). He was also 3rd in Boston in 2007 (in terrible weather) with a 2:14:47. We think Baba will have to PR to be in the top 3 or 4, which is unlikely on Boston's course. He has no race results yet this year and has a 61:09 half marathon best.
The Ethiopians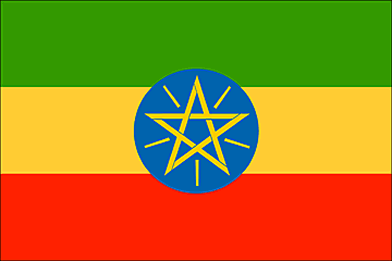 Deriba Merga, 26, 9-1 odds
Merga is definitely a player for a podium finish in Boston. 27:02 for 10,000m, 41:29 World Record 15km (en route at the RAK half marathon), 4th in the Beijing Olympic Marathon after pushing the pace midway, 4th in Udine WC Half Marathon, 59:15 half marathon PR ... need we go on? Merga, a true "racer," "front-runner," "baller" type (just read this article), puts it on the line on race day and often blows up in the final kilometers. But as he gets older he's hoping to "curb his enthusiasm" and get a race win. Of course, getting older and wiser hasn't stopped the indefatigable Merga from already racing (and winning) this year the Houston Marathon (2:07:52) and the aforementioned RAK Half Marathon, where he led the field on a suicidal pace through about 17km before staggering home in 59:18. Interstingly, in 2008, Ryan Hall defeated Merga in London by 21 seconds, but Merga came back to get him in the Olympic Games.
Merga in our minds is without a doubt one of the top 10 marathoners in the world. We are worried he's overraced but just found a preview where David Monti writes his coach, "Haji Adillo, who also coaches defending Boston women's champion Dire Tune, thinks he has Merga's training properly calibrated so that his athlete will be fresh enough to win at Boston."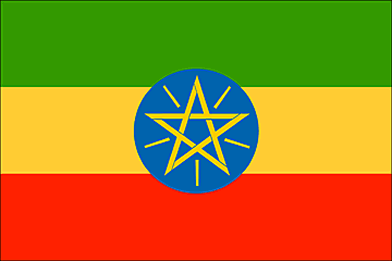 Gashaw Asfaw, 30, 20-1 odds
7th in the Beijing Olympic Marathon, Asfaw is far from a household name in marathoning. However, he has run 11 times under 2:11 and as fast as 2:08:03 in his Paris Marathon win in 2006. This year he was 4th in Dubai in 2:10:59 in January.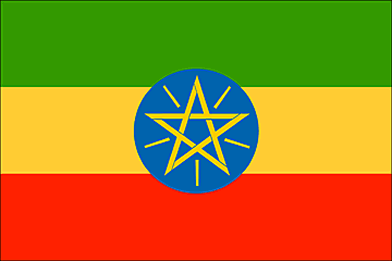 Gudisa Shentema, 28, 25-1 odds
Ethiopian Gudisa Shentema has one of the top marathon PRs in the field, his 2:07:34 coming in 2008 in Paris (he finished 6th). He has been marathoning since 2003 and seems to get a little better each year. 2:27, 2:15, 2:09, then 2:10 for 2nd in Berlin in 2006 and 2:07 in 2008.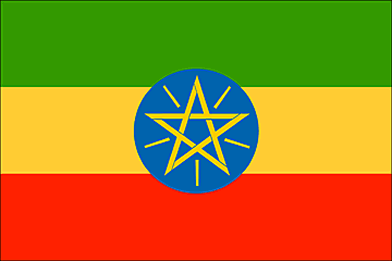 Abebe Dinkesa, 25 (apparently he has withdrawn), 25-1 odds
Ethiopian Abebe Dinkesa is a threat, though this will be his debut marathon. A quick look at his PRs will really open your eyes. Dinkesa has run 12:55 for 5k, 7:32 for 3000m and 26:30 for 10,000m back in 2005, making him the 5th-fastest 10,000m runner of all-time (behind Bekele, Geb, Tergat and Nicholas Kemboi (who, interestingly, now runs for Qatar and, well, hasn't done anything)). In the half marathon, Dinkesa is pretty good, 60:03 for 7th in Rotterdam in 2008. We'll see what he can do. It's hard to believe Dinkesa has done all of these accomplishments and is only 25. This year Dinkesa won the Edinburgh XC race in January but was only 19th in San Juan, Puerto Rico in the World's Best 10k in March.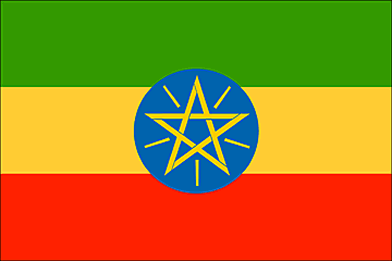 Solomon Mola, 22, big odds
Mola is a young runner. In 2008 he debuted in 2:17 for the marathon. So why is he a Boston elite entrant? Because his next two marathons were 2:11 and 2:08. His 2:08 put him in the top 50 in the world for 2008 and also got him the win in Seoul. We won't be surprised to see Mola in the lead pack for a good portion of the race.
The Americans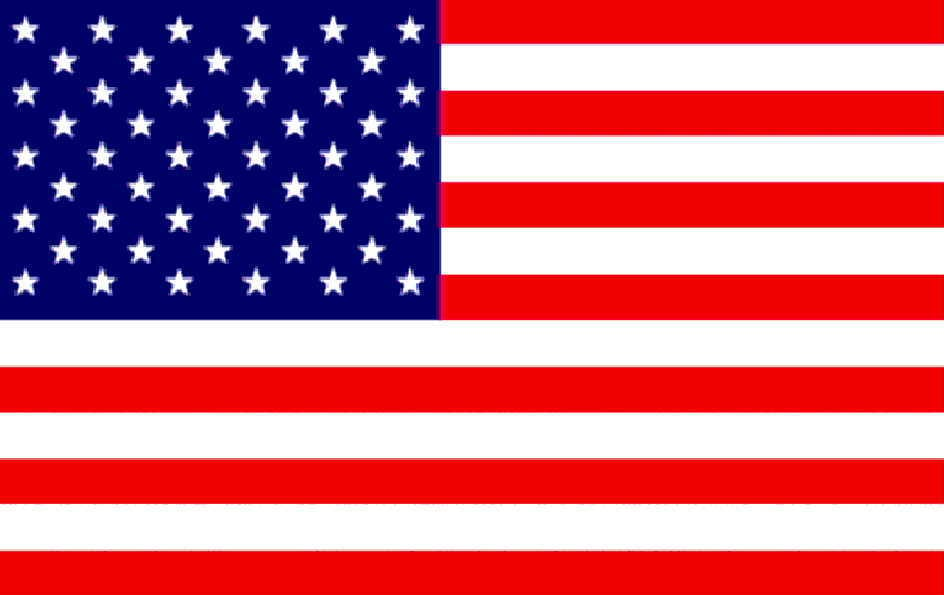 Ryan Hall, 26, 7-2 odds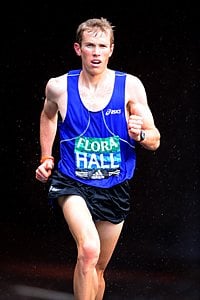 Ryan Hall is running his first major marathon on US soil with the purpose of competing for the win and bringing more domestic enthusiasm to American marathoning. So far, he (and Boston) have succeeded in bringing tons of attention to Boston and American marathoning, as he was featured on the front of USA Today and on page 1 of the sports section Thursday.
Hall is certainly one of the best non-African marathoners in the world. He is undoubtedly behind 2-time ING NYC Marathon Champion Marilson Gomes dos Santos of Brazil, but other than that he may be the best from Asia, Europe, the Americas, Australia and most likely Antarctica. The attention is warranted. His 5th-place 2:06:15 in London 2008 and 59:43 American record half marathon in Houston stand as the undeniable highlights in his young marathoning career. Boston will be a chance to stamp his authority on the seventh continent, Africa.
Much has been said and written about Hall coming to Boston to run for the win. Is is possible? Most definitely. Amazingly, Hall has the best PR in the field, and he also has seemingly been finding the magic in his training which by apparently by Hall's and his coach's accounts has been better than ever. "He's the strongest he's ever been," said his coach Terrence Mahon to USA Today.
That may all be true, but winning Boston will be a very, very difficult task. He will have to do what many good marathoners have not been able to do: defeat Robert Kipkoech Cheruiyot in Boston. He'll have to beat Ethiopians Deriba Merga (we think he's better than Hall when he's fresh, which is hardly ever), possibly 26:30 10k man Abebe Dinkesa, and 2:07 guy Gudisa Shentema. Add to that Chicago Marathon champion Evans Cheruiyot, the other Robert K. Cheruiyot, whose 1st marathon was a 2:07:15, and a host of other experienced Kenyan marathoners, and you get the picture - it's going to be really, really tough to win.
But we think Hall has at least a decent chance to rise to the challenge (the betting people have him the third favorite at 7-2). With the exception of the Olympic Games in 2008, Hall has come through when the light is shining brightly on him. In Houston, after interrupted travel to the race, he ran an absolute monster of a solo to become the first American under 60:00. At the Olympic Trials, Hall was so far above the rest of the field, everyone knew they were witnessing a rare, rare American talent (Bob Larsen said it best when he said, "He's our Kenyan." In London he ran with the big boys - Lel, Wanjiru and Goumri - taking the lead at times and asking the rabbits for more pace. If he's truly at another level from when he ran London, then he very well might be wearing a laurel wreath on Monday.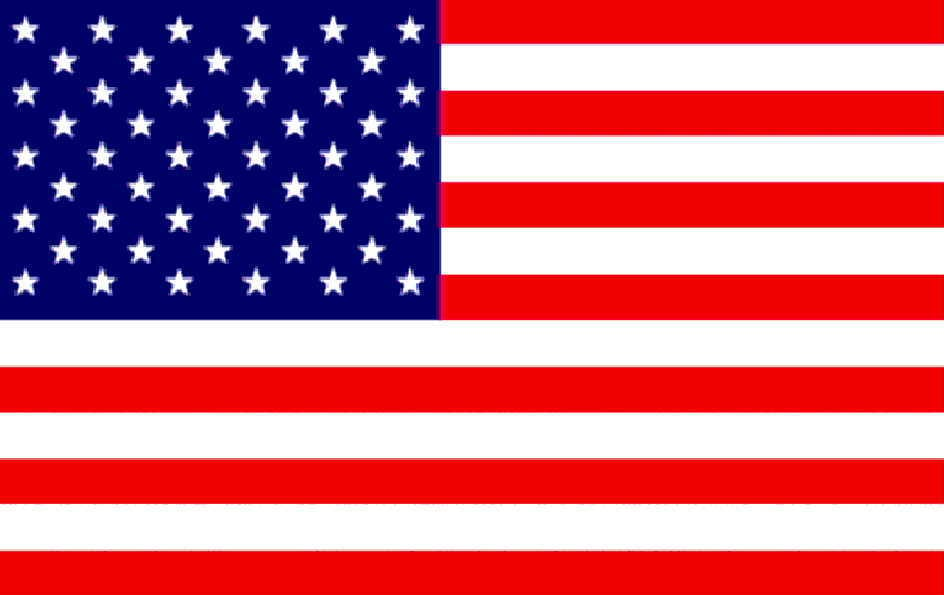 Brian Sell, 30
Despite our bias towards Americans, it must be said that Sell's PRs of 2:10:47 for the marathon and 62:36 for the half marathon (set this year in Houston) just don't stack up really well this year. On paper, he's way overmatched. Of course, the same could have been said at last year's US 2008 Olympic Trials but Sell ended up on the team when people like Olympic medallist Meb Keflezighi and American record holder Khalid Khannouchi didn't.
A top 10 showing isn't out of the question, as a lot of Africans tend to go for broke and Sell is very good at running his own race and picking up the pieces. In 2006, Sell was 4th in this race - almost a full 4 minutes behind RKC "The Champ" (2:07:14 to 2:10:55). Four minutes behind the winner this year likely won't get fourth as there was no depth in the race that year as Ben Maiyo was second and he'll have a hard time being top 6 this year.
We hope to see Sell get his PR under 2:10. If the 22nd-place finisher in Beijing does that, he almost certainly will be in the top 10.
So How Does Boston Compare To London?
Unliike the women's race, the Boston field compares okay with London. Superficially, one can make them sound very similar. London has 10 men under 2:08 entered in the field and 2 American Olympians in Dathan Ritzenhein and Meb K. Boston has 8 sub-2:08 guys and two American Olympians in Ryan Hall and Brian Sell.
Both races have some big names. Boston has 3 of the bigger names in the marathon world in Robert Kipkoech Cheruiyot, a rising star in Deriba Merga, and the 2nd best non-African marathoner in the world, Ryan Hall (and clearly the top American), plus a Chicago champ. London has big names in Martin Lel, Olympic champ Sammy Wanjiru, Goumri, Zersenay Tadese, and Hendrick Ramaala.
In reality, the London field is better. London's big names are bigger names and up front the talent is superior. Major marathons aren't won by 2:08 guys anymore. 2:04, 2:05 and 2:06 guys win, heck even a 2:03 guy. London has 3 sub-2:06s to Boston's 0, and 7 sub-2:07s to Boston's 4.
But we are very excited about Boston as we are every year, as there are no rabbits and it's broadcast live at a decent hour. And Ryan Hall (and Kara Goucher) are running. It's clearly the more exciting of the two majors this spring from an American fan's perspective. And since we've spent the better part of a decade denigrating Boston to the chagrin of all of our New England friends, we decided to create the following chart for all the homers that insist Boston is the greatest race on the earth. We urge you to print it out and use in case Ryan Hall wins Boston.
LRC's Men's Marathon Analysis: How Does Boston Compare To London?
Category
Boston
London
Advantage
Big Names Up Front
Hall, Cheruiyot, Merga
Lel, Wanjiru, Goumri, Tadese
London
Americans Entered
Hall, Sell
Ritz, Meb
Boston (Hall mania wins out)
Interesting Course
Lots of hills
Pretty flat
Boston
Is It A Real Race?
No rabbits
Rabbited affair
Boston
History
World's most historically important
A world major but not Boston
Boston
# Of Guys Sub-2:08
8
10
London
Is Hall Currently The 2nd-Best Non-African Marathoner In The World?
We think he is. He's the best American talent despite losing to Ritz in Beijing and not having an Olympic medal like Meb. We think he's better than Viktor Röthlin of Switzerland, Jon Brown of Great Britain (twice 4th in the Olympic marathon) and Stefano Baldini of Italy (Athens Olympic Marathon champion) if you lined them all up for a marathon in 2009.
He is still behind 2-time NYC Champion Marilson Gomes dos Santos of Brazil. But we don't see any Asians, Australians, Canadians, South or Central Americans beating Hall, though we may be wrong. And the Europeans listed above are the only three who have proven themselves possibly capable of low-2:06s in a fast race or capable of winning slower races.
Betting Tips: Go With Cheruiyot #1 And Merga
You can check out the latest Boston Marathon betting odds here at PaddyPower. We think 2 guys have odds worth taking a shot at: Cheruiyot #1 and Merga. You can get 3-2 (+150) odds on Robert Kipkoech Cheruiyot, which are odds we would take. We'll stay away from Evans Cheruiyot's odds (5-2), as well as Hall's (7-2), and skip to Merga's odds at 9-1. These seem like way better odds to bet than Hall's, considering Merga has been at least equal, if not better than, Hall over their careers.
Comparing Hall and Merga of late: Merga went through 15k in 41:29 in his RAK Half Marathon this year (just your mundane IAAF-ratified WORLD RECORD) while Hall ran 43:26 at the Gasparilla 15k. Hall beat Merga narrowly (21 second gap) in London (in by far the best performance of Hall's career) while Merga was very game in Beijing, powering ahead of Wanjiru at times before crashing and burning to 4th. Hall was never in it FTW and finished 10th. Merga at 9-1 is a good, solid bet, especially if he keeps himself from hammering off the front too early.
Conditions In Boston
Right now wunderground.com says Boston, MA will have light winds and temperatures in the low 40s when the race kicks off under partly cloudy skies.
So Will There Be A Course Record In Boston?
Based on the anticipated weather conditions, the field, the hype and the performances from around the world this year (Rotterdam, Paris and RAK Half), we think the course record will be going down (you know Hall, Cheruiyots I, II and III and Merga are thinking: "If Duncan Kibet and James Kwambai can run 2:04:27 - albeit with a stockade of pacemakers, a pancake-flat course, guys handing them water bottles off of motorcycles and screaming at them the whole race and perfect weather - we can certainly run 2:06 at Boston, right?). The current course record, 2:07:14, was set in 2006 by Robert Kipkoech Cheruiyot in the 2nd of his now four Boston titles. In fact, we'll go so far as to predict that 4 men may break the record if the light winds are blowing from behind and the pace is no faster than 62-high at the halfway point. If the pace is like 63:45 at the half in good conditions, that record is going down, and likely way down.
But the beauty of Boston is it's a race that isn't about time and there are no rabbits. We used to love watching it as it was the only race where you saw an American up front for more than a mile as often times the leaders practically jog at the start. Even if it's a sprint at the start, with Hall in the field this year, we're pretty confident an American will be up front for a long while. But a real slow start will hurt our course record prediction.
Will The Presence Of Boston Billy Jinx Or Propel Rob Cheruiyot?
Much has been made of 4-time Boston Marathon champion Bill Rodgers running Boston again this year. The 61-year-old former American record holder has not competed at Boston since 1999, and has not finished since 1996. But this winter/spring he has been able to train up to 70 miles per week, complete the Cherry Blossom 10-miler in 72 minutes, and run 23 miles of the Boston course.
So we got to thinking, how does 4-time champ Bill Rodgers compare to 4-time champ Robert Cheruiyot #1? Well, what we found was pretty eerie. Rodgers won in 1975, then again in '78, '79 and '80. His 1975 performance was an American and course record 2:09:55. So he won, didn't win for 2 years, and then won three years in a row. Sound familiar?
Well, it should, because that's exactly what RKC #1 has done. He won in 2003, missed 2 years, then has won in 2006, '07 and '08, setting the course record of 2:07:14 in 2006. How magical that Bill Rodgers is coming back to run Boston as Cheruiyot goes for win #5 against probably the strongest field he has had to face yet!
You are probably asking yourself how Rodgers' winning times stack up against Cheruiyot's. RKC's MUST be better (way better), right? Well, not so fast. Boston Billy's 4 winning times average out to 2:10:26, while Cheruiyot's average out to 2:09:51! That's just over 1 second per mile difference. 30 years apart (continents apart) and barely 30 seconds apart. Granted, Cheruiyot's best (2:07:14) smashes Bill's best (2:09:27), and Cheruiyot's 2:14 is an aberration because it was run in terrible conditions in 2007, but we've admitted we had an American bias, right?
After Crunching The Numbers, Why Don't Whites Believe They Can Win?
A topic of discussion around LRC's central offices this morning was about how people (well, at least people we know, including ourselves) limit themselves. With the emergence of Kenyans and Ethiopians on the running scene, it's very easy to see the dropoff in American and European performances in distance running. Africans win the distance races. They run fast. They break the world records and run amazing times. They DOMINATE. But look at Cheruiyot. Is he THAT much better than little old Bill Rodgers? Yeah, he's better, but if we take Rodgers and make him born in 1978, he's almost as good as Cheruiyot if you go by the numbers.
We think, and this is one of the main reasons we do this site in the first place, that more people need to unfetter themselves from limits, need to dream big! Take away some of the science and history and expectation and just try to run like the best runners in the world. It's certainly easier to grow up Ethiopian and see your countrymen beating everyone in the world and thinking: "I can do that," than it is to be American and have very few real winners and champions to look up to. We think that's one reason Ryan Hall does what he does, because he just runs with such unbridled joy and doesn't worry too much about what his limits are (this is the same Ryan Hall who could not, for the life of him, break 4:00 for the mile while at Stanford; who would have predicted his marathon and half marathon success?).
This year could be a great year to make a new hero and inspire Americans to new heights (or old heights, like the heights Rodgers reached in the '70s). While Boston Billy hopefully will complete Boston again, hopefully an hour ahead of him will be Ryan Hall putting the finishing touches on an amazing (even if he doesn't win) Boston Marathon performance that millions will be able to see. Even if he doesn't end up beating Cheruiyot, we're pretty confident Hall will make a race of it, and just that should be enough to show American athletes that they too can run with the best in the world at the ultimate distance.
So Who Is Going To Win?
Unlike 3 of RKC's previous wins, it's not going to be clear until the final miles who the winner is. It's going to be at least a pack of 4: Evans Cheruiyot, Ryan Hall, Deriba Merga and "The Champ" RKC #1 (he should get a cool nickname for always winning these marathons). If anyone (likely Merga or RKC #1) makes a break before 15 miles, it's going to get covered because the other guys are too good to let someone run away. But other than that, it's too hard to tell. If it comes down to those 4 in the final 8km, who would you go with? We'd say 50% of the time, "The Champ" is taking that race down. Then the other 3 can get equal odds, 16.7% chances for each of them.
We'll go with this:
1. Cheruiyot "The Champ" 2:06:40 CR, PR, 5th Boston Title
2. Hall 2:07:10
3. Merga 2:07:25
4. Evans Cheruiyot 2:08:01