LRC: The NCAAs That Were
by: LetsRun.com
December 4, 2008
The NCAA championships are finished and another great season of NCAA cross-country is in the books. We figured now that over a week has passed, we'd take a fresh look at the results and analyze what it all meant. We think more people would want to read that than our normal weekly recap.

It seems to us that few bother to take a step back and look at the big picture. We'll start with trying to figure out which teams had a good meet and which teams had a bad meet. Who also had a good season or bad season?

The definition of this isn't as simple as the coaches awards make it sound. For us, it is ludicrous that every year the coach of the year is the coach of the NCAA champion. Why even bother voting if you are just going to hand it out to the coach of the winning team? Did they really have the best year? Not necessarily.
In that light, message board poster
"kprunner" started an interesting thread
that didn't get much attention on the message board. He looked at the final rankings heading into NCAAs and then looked at the biggest surprises both positive and negative. For the men, he found the following:
Biggest NCAA Disappointments On Men's Side Based On Final Rankings
Michigan - Ranked 9th, Finished 24th. 15 Places behind their ranking.
Texas A&M - Ranked 19th, Finished 30th. 11 Places Behind their ranking.
Oklahoma State - Ranked 2nd, Finished 8th. 6 places behind their ranking.
We decided to go a step further and look at the pre-season rankings to truly see who did well and who didn't this year. We think that's a truer indication of who had a great year (based on expectations) and who didn't. For example, to us, the fact that Texas A&M finished 30th wasn't all that bad of a showing. They had a good season for the most part and probably overachieved during the year. They started the year ranked 26th, moved up to 19th and then had an off day and finished 30th at NCAAs. But that's only 4 spots off their pre-season ranking.
Biggest NCAA Disappointments Based On Pre-Season Rankings
There were three teams ranked in the top 15 in pre-season rankings that didn't even make it to NCAAs. Clearly they didn't live up to the hype.



#12 UTEP
#14 Texas
#15 New Mexico
Other teams that didn't live up to the pre-season hype included:
Michigan
- Preseason #8, Finished 24. -16. kprunner called a spade a spade and said correctly that their day was a "failure" and "such a good team fell apart." We agree.
Colorado - Preseason #3. Finished 12th. -9.
Biggest NCAA Surprises Based On Final Rankings
Based on the final rankings heading into NCAAs, the biggest surprises according to kprunner were
#19 Notre Dame -10 spots better than predicted. Finished 19th after coming in ranked 29th.
#5 Auburn
- 8 spots better than predicted. Finished 5th after being ranked 13th.
#20 Providence
- 8 spots better than predicted. Finished 20th after being ranked 28th.
#9 BYU and #23 Cal Poly
- both finished 7 spots better than their rank.
#2 Iona
- had a good day as well, as they finished 5 better than their rank.
But like the disappointments, we think it's a bit misleading to look at only the final ranking. Iona ran a fantastic race no doubt. But they came into the pre-season at #4, so their 2nd place showing isn't totally shocking. Who truly had shockingly good seasons?


Biggest NCAA Surprises Based On Pre-Season Rankings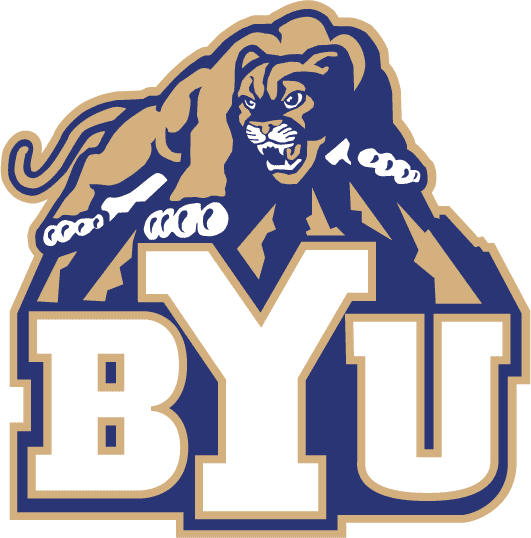 #9 BYU - Pre-season they were ranked #30 but finished 9th. 21 spots better.
#5 Auburn - Pre-season they were ranked #25 but finished 5th. 20 spots better.
#17 Iowa St. - Finished 17th after being pre-season #29. 12 spots better.
#6 NAU - Only pre-season #17. 11 spots better.
#3 Stanford - The Cardinal men in our mind had a great year under first year coach Jason Dunn. After a disastrous 17th-place showing which resulted in them getting a pre-season rank of #11, the Cardinal ran well all year and got back where they belong every year - in the top 5.
Additionally, there were four teams that competed at NCAAs that weren't ranked in the pre-season, led by
#13 Tulsa
. The Golden Hurricanes shocked people all year long. They did get votes in the pre-season, which would have put them 35th, so they were 22 spots better.
#18 Washington
,
#25 Penn State
and
#29 Butler
didn't receive votes at all at the beginning of the year, whereas
#26 UCLA
was 37th.
There were also a number of big movers in the individual race - runners with lesser high school credentials than most of their fellow NCAA competitors - who defied the odds by coming a long way to reach the national level and place much higher than would be expected given their relatively modest high school PRs.
This message board post
by "Basie, Miller, Satchmo" details a few of the individual Cinderella stories and the thread in general also illustrates just how rare it is to make it to the national collegiate stage on the men's side for an athlete who wasn't running 4:15/9:15 or faster in high school. Unbelievably, there were only 8 Americans in the top 100 at NCAAs on the men's side who didn't run at least 4:15 or 9:15 in HS. Remarkable. We guess you really can see the smoke from most trains coming from a long way off.
Biggest NCAA Surprises For The Women
Doing a similar exercise for the women's teams causes one to realize how amazingly accurate the women's pre-season rankings were, as 18 of the 31 teams ranked in the top 31 in the pre-season finished within 4 places of those rankings at NCAAs and 20 teams finished within 5 spots. Women's running still doesn't quite have the same type of depth as men's, so there are still way fewer surprises. The women's top 5 teams at NCAAs in Washington, Oregon, FSU, W. Virginia and Princeton were all ranked in the top 7 at the start of the season.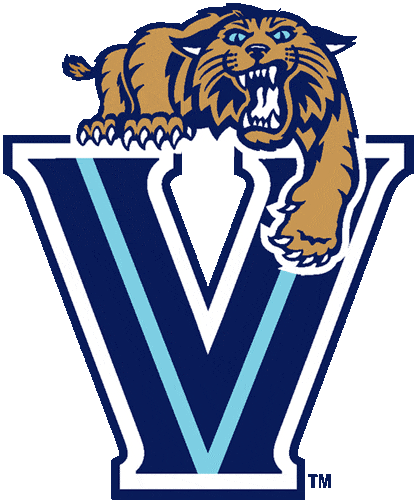 Looking at the pre-season rankings and NCAA finishes, the biggest surprise of all was #6 Villanova. The Wildcats weren't even receiving votes in the pre-season. We're not sure how one of the all-time greatest women's programs in history could not be ranked, but they clearly are back with a vengeance.

Other teams that did way better than expected included #9 Georgetown (pre-season #21). The next biggest surprises besides unranked teams were #7 Texas Tech (pre-season #12) and #25 Nebraska (pre-season #30). But for the most part, on the women's side, there weren't a lot of big-time surprises.
Besides Villanova, there were six non-top-30 pre-season teams that ran at NCAAs, including #18 New Mexico (they were 34th in the pre-season), #20 SMU (no votes in pre-season), #26 UVA (40th in pre-season), #28 Syracuse (38th), #29 Notre Dame (39th) and last-placed Kentucky.
Looking at the last poll heading into NCAAs, the team that had the best day at the meet was clearly Providence. Ray Treacy's Friars were only ranked 24th coming in but finished 13th (11 spots better). The next biggest jump was only 5 spots on the women's side as 28th-ranked NAU finished 23rd.
Biggest NCAA Disappointments For Women
Pre-season #5 Arizona State was the team that finished farthest from it's pre-season ranking as they were just 14th (9 places worse). Wisconsin, which came into the year ranked 13th, finished 21st (8 places worse).
Considering how accurate the pre-season rankings normally are for the women, three-time defending champion Stanford's 8th place showing, which was 4 worse than their pre-season ranking, is actually significant as up front the rankings are normally really good.
Looking at the last regular season rankings, there were a few teams that bombed at NCAAs based on how they had been running.
8th-ranked Wisconsin
only finished 21st (13 spots worse) and
#23 Stony Brook
followed up a a very poor regional race with a 30th place showing at NCAAs (7 places worse)
.
Let's Talk About The Oregon Men: They Repeat - Can They Threepeat?
What was expected to be a tight men's team battle ended up being an easy victory for Oregon, as the Ducks took charge early and dominated, while #2-ranked Oklahoma State wasn't challenging them even before
German Fernandez
fell to the side of the course with a bad injury.
Favorites haven't often done well on the men's side at NCAAs in recent years and the Ducks certainly came through big time when the pressure was on. Placing three in the top 10 overall and a seventh man that was better than everyone else's 5th, it was clear that Oregon deserved to be the #1 team all year long.
Stat of the Week #1

That being said, in looking at the results, we came across a stat that we haven't heard anyone talk about. We think it illustrated perfectly just how competitive the NCAA meet is and how hard it is to score low in it. It's hard to imagine the Ducks running much better than they did at the 2008 NCAA meet, but did you realize that they actually had a lower team score in 2007?

Yes, that's right. In 2007, Oregon won with 85 points. They graduated no one from that team and they added in the #1 freshman in the country in Luke Puksedra, who finished in fifth, plus they added in 2008 Olympian Andrew Wheating as well as Matt Centrowitz, and they still scored more points than the year before. To us, it shows how well things have to go for someone to be top 50 at NCAAs. It's very hard to replicate that every year. It also shows just how amazingly well the Ducks ran in 2007 when they pretty much had 5 "A" races.
Looking ahead to next year, the question is can the U of O become the first school since Arkansas (1998 to 2000) to 3-peat? Time will tell but they certainly are the favorites.

Stat Of The Week #2
Despite the fact that they graduate Galen Rupp and Shadrack Kiptoo-Biwott, the Oregon Ducks still return by far the most firepower in the NCAA. The Ducks return five guys from the top 60 in the team scoring. If you take out Rupp and Kiptoo-Biwott, Oregon would have scored 196 and been 2nd at NCAAs. They will be hard to beat next year as well.
#2 Iona returns one from the top 60, #3 Stanford brings back 2, #4 Wisconsin 2, #5 Auburn 3, #6 NAU 3, #7 Portland 2, #8 Oklahoma St. 1, #9 BYU zero and #10 Georgetown 2.
Moving onto other individual matters, ...
American Freshmen Men Impress
Besides Galen Rupp's long sought after victory, the story of the men's meet on an individual front had to be the studly running put forth by the true freshmen American men. Oregon's Luke Puksedra was 5th and Stanford's Chris Derrick was 7th. Simply remarkable. Puksedra went from 5th in Foot Locker to 5th in NCAAs in one year. Very impressive.
When you add in the fact that had he not gotten injured in the middle of the race, it seems very likely that Oklahoma State's
German Fernandez
would have been top 10 as well. Three American-born true freshmen in the top 10? When is the last time that happened? If you know, please
email us
and we'll add it to the article and give you props.
The last time there was a single American-born non-redshirt freshman in the top 10 was Dathan Ritzenhein, who finished 4th in 2001. Well, that's the only one we can remember. Again, if we are wrong, feel free to let us know and we'll correct it.

Our advice to the coaches of Derrick, Fernandez and Puksedra? Please help manage their expectations. No doubt, they certainly all dream of future NCAA titles. There is only one winner each year and it's very hard to accomplish.
Redshirt freshman Matt Withrow finished 9th in 2004. As a 5th-year senior this year, he was 39th.
Someone Has To Finish Last

It's weird to think about, but at every great meet someone has to finish last. Finishing last in a big meet like Foot Locker or NCAAs can't be fun. Imagine if you were last place at Foot Locker twice and NCAAs once. Unimaginable, right? Well that's exactly what Florida State's
Justin Harbor
has done. Last at Foot Locker in both 2004 and 2005 and now last at NCAAs in 2008.
All we can say is that we guess it's better than DNFing just because things aren't going well.
*
Message Board:
Justin Harbor Finishes Last
Sally Kipyego Joins Gerry Lindgren, Henry Rono And Steve Prefontaine As 3-Time Champions
On the women's side, the individual story belonged totally to Sally Kipyego. She became the first 3-time champion in women's history and solidified her status as the greatest female runner in the NCAA to date.
Kipyego got the win by running hard from the gun. Her 2k splits got progressively slower (6:13, 6:30 and 6:45). It's interesting to note that 3rd-placer Tasmin Fanning of Virginia Tech had the fastest last 2k of the day, as she ran 6:34 for the last 2k. A very good finish which left her 9 seconds adrift of Kipyego. Fanning was the #7 pre-race pick by the LetsRun.com fans.
Huskies Become 11th Different Women's Champions

The Washington women won a comfortable team title as expected. As fans of the sport, we think it's always great to see a new first-time champion and this was the Huskies' first national title. The NCAA women's meet started in 1981 and since that time, 11 different women's teams, counting Washington, have won the title in the 28 years of it's existence.

The women's title winners: Texas (1 title), Kentucky (1 title), Providence (1 title), Washington (1 title), Colorado (2 titles), Virgina (2 titles), Wisconsin (2), Oregon (2), BYU (4), Stanford (5), Villanova (7).


Before one starts writing off this low number of title winners as simply being due to women's running having less depth as the men's, one needs to read our ...

Stat of the Week #3
In the 28 championships since 1981 on the men's side, there have been only 8 different champions. UTEP (2 titles), Iowa St. (2 titles), Oregon (2 titles), Colorado (3 titles), Wisconsin (4), Stanford (4) and Arkansas (11) have won the men's championship.
How Smart Are The LetsRun.com Visitors?
It's sort of interesting to go back and look at the collective wisdom of the
LetsRun.com visitors and see how the predictions made out
. On the men's side, all of the men picked in the top 10 did pretty well, as the lowest finish was 22nd by
Shadrack Songok
. The women's picks were scarily accurate, as the LRC visitors were very, very good. Of the girls picked in the top 10, 9 of them finished in the top 12 overall. The only one who didn't, Washington's
Marie Lawrence
, finished 25th.
The two big positive surprises on the women's side were Illinois' Angela Bizzarri and Iowa's Racheal Marchand, who finished 6th and 5th respectively. Marchand was only rated at #30 coming in and Bizzarri #25. Very well done.
On the men's side, the biggest surprise was Iona's Andrew Ledwith. The #35 pick by LRC visitors finished 3rd. Puskedra was picked 16th and finished 5th. BYU's Kyle Perry wasn't even an option to be picked and he finished 10th. Superbly done as well, gentlemen.

And The Best NCAA XC Division 1 Men's Team Since 2000 Is......
Well that's about all that we have. We did find one other interesting thread worth reading on the NCAA Cross Country Championships.

A thread started by "Stags" looked at which teams on the men's side since 2000 had recorded the best average finish at NCAAs. And the winner is ... Wisconsin, as their average finish is 3.1.
*Top D1 NCAA XC Teams Since 2000.
DIII Nationals Thumbs Up MIT Women
A quick shout out to the MIT women's team. MIT women made DIII nationals for the first time ever and finished a very respectable 10th. Their assistant coach is none other than 1996 Olympian in the marathon Mark Coogan. Last year they had the highest GPA in DIII XC while the men's team had the highest GPA of any sport. Clearly, they're smart enough to listen to their coach. Maybe they're smart enough to redesign (and program) our homepage.