Link to the 2008 version of the women's championship statistics
This year's NCAA women's cross-country championship is full of story lines! This is always a good thing when we sit down to write previews. The two major story lines are the Washington Huskies team going for the program's first cross-country title and Sally Kipyego going for her record third consecutive NCAA title. Just a quick look at the history of the meet yields some interesting numbers. We'll start with 36. What does the number 36 have to do with this year's women's race? Keep reading.
36
The number
36
is the team record for low points on the women's side, set by
Martin Smith
's Virginia Cavaliers in the first-ever women's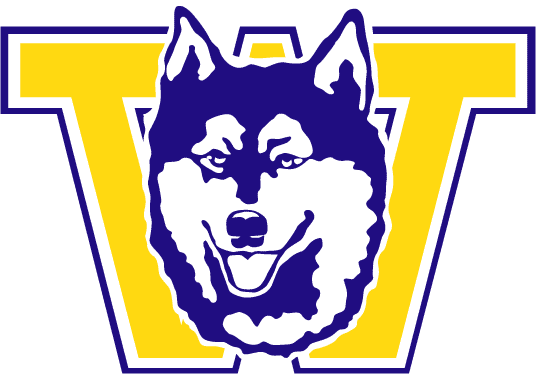 NCAA cross-country championships. The '81 Cavalier team was led by
Eileen O'Connor
(3rd),
Lesley Welch
(4th) and twin
Lisa Welch
(6th). Back then, the women's field was only 13 teams. The reason this number is important is because the 2008 Washington Huskies could conceivably challenge that number, even with a 31-team field! Led by precocious freshmen
Kendra Schaaf
and
Christine Babcock, the Washington women have done incredible things this year, including scoring 15 points at the PAC-10 league meet, putting 6 runners in front of national #2 Oregon's first, and then easily winning the West Regional with a tight pack of runners that did not include Schaaf. At Pre-Nationals, the Huskies scored
36
points, and Huskies coach
Greg Metcalf
said he was holding his top girls back (he was definitely holding Schaaf back as she crushed everyone by 30+ seconds at PAC-10s 2 weeks later). They probably won't beat
36
at Nationals, so for those keeping score, the lowest team score since the field expanded to 31 teams in 1998 is 62 by BYU in 2001, followed closely by Colorado with 63 in 2004.
5 The number 5 is the number of women who have won 2 individual NCAA cross-country titles in the 27 years the event has been contested. The women who have won 2 titles are Betty Jo Springs (NC State, '81 and '83), Sonia O'Sullivan (Villanova, '90 and '91), Carole Zajac (Villanova, '92 and '93), Shalane Flanagan (North Carolina, '02 and '03) and, of course, Sally Kipyego (Texas Tech, '06 and '07). Interestingly, a Villanova woman won the individual title every year from 1989 to 1993 (Vicky Huber won in 1989), which is 5 straight years! (Editor's Correction: A Nova woman also won in 1994 so it really was six straight years. We guess the writer was over eager to work the number five into the story).
This year the focus will be on Texas Tech star and nursing student Sally Kipyego who is looking to be the first three-time women's individual champ. Earlier in the year, we read an interview with Sally Kipyego that really endeared us to her. Because of her nursing schedule, she sometimes had to work out at 5:30 in the morning. And because of her speed, she would need boys to go out there and help pace her, and guess what? The boys got up and helped her out. Her teammates, coaches and University really love this girl because she is a really hard worker as an athlete and a student and she's unbelievably humble given her previously unheard-of accomplishments. Maybe the number for this paragraph should have been "1", as in Sally Kipyego is trying to become the 1-and-only female to graduate with 3 individual titles. We think she'll get it, even though she'll surely have some tough competition.
Kipyego's tough competition includes Washington star freshman Kendra Schaaf from Canada, Virginia Tech star Tasmin Fanning of the USA, UNC star Brianna Felnagle of the USA, and Florida State star Susan Kuijken from The Netherlands. In 2007, Kuijken was 27 seconds behind Kipyego's course record of 19:30, but ran 19:48 this year on the same course at Pre-Nationals. Schaaf sat out the Regional meet, and we've heard rumors that she may have had injury problems, but hopefully those are only rumors. Schaaf was 20th at World Junior Cross as a prep. Fanning ran 19:42 to Kipyego's 19:26 at the Chile Pepper meet back in mid-October and won the Southeast Regional a few weeks later. Not to be overlooked is Auburn's Hollie Knight via England, who has been consistent throughout the fall, garnering runner-up finishes at both Pre-Nationals and SECs before easily winning the South Regional.


145
This is the number of points that won the meet last year for
Peter Tegen
's Stanford Cardinal women, led by
Arianna Lambie
in 8th. Stanford's second runner was 27th. This year, there is a slight chance that we will see Washington score, as a team, less than Stanford's #1 and #2 scored last year. Maybe we're getting too hyped up on Washington (we almost certainly are) when we consider this: one has to go back to 1985, when only 16 teams garnered invitations to the NCAA meet, to find a winning team score of less than 60!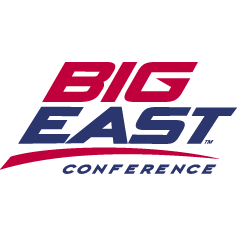 6
The number
6
is the number of teams from both the Big East and the Big Ten qualified for the NCAA meet. Third place goes to the PAC-10 with 4. The Big East teams qualified are West Virginia, Villanova, Notre Dame, Syracuse, Providence and Georgetown. The Big Ten teams that will be represented are Wisconsin, Minnesota, Michigan, Michigan State, Iowa and Illinois.
3
The
3
rd place team spot at nationals will be hotly contested, most likely, between
3
teams: #
3
Florida State, #4 Princeton and #5 West Virginia. Oddly enough, Princeton has been in 2 significant "ties" this season. At Pre-Nationals, led by star
Liz Costello
, they tied Florida State for the win in the women's white race with 89 points. And then at the Mid-Atlantic Regional, they tied with West Virginia for 1st with 51 points. Florida State and West Virginia have big time guns up front with the aforementioned Kuijken for the Seminoles and Big East and Mid-Atlantic Regional champion
Marie-Louise Asselin
for the Mountaineers. Perhaps we should throw Villanova into the discussion here, as they upended West Virginia at the Big East meet! It's a jumbled party at the front as far as competition for the top 4 podium spots are concerned.
4
In most years, Oregon would be the favorite, as they have no less than
4
"Rupp certified" cross-country all-stars on their team.
Lindsey Scherf
was 6th at USA Cross in 2005 (and holds the American junior 10k record), and
Nicole Blood
, transfer
Melissa Grelli
and
Alex Kosinski
were 8th, 10th and 13th, respectively, at NCAA XC last year!
11
Only 10 programs have won the NCAA women's cross-country championship. Teams with number of wins in parentheses: UVA (2), Oregon (2), Wisconsin (2), Texas (1), Kentucky (1), Villanova (7), Providence (1), BYU (4), Colorado (2), Stanford (4) and #
11
figures to be Washington!

Letsrun.com Coaching Guru John Kellogg's Top Contenders
Top Individuals

1) Sally Kipyego (Texas Tech)
2) Susan Kuijken (Florida State)
3) Tasmin Fanning (Virginia Tech)
4) Kendra Schaaf (Washington)
5) Hollie Knight (Auburn)
6) Brie Felnagle (North Carolina)
7) Christine Babcock (Washington)
8) Marie Lawrence (Washington)
9) Nicole Edwards (Michigan)
10) Marie-Louise Asselin (West Virginia)
11) Nicole Blood (Oregon)
12) Lillian Badaru (Texas Tech)
13) Janet Jesang (Western Kentucky)
14) Veronica Pohl (NAU)
15) Nicole Bush (Michigan State)
16) Alex Kosinski (Oregon)
17) Liz Costello (Princeton)
18) Anita Campbell (Washington)
19) Catherine White (Arkansas)
20) Danette Doetzel (Providence)
21) Silje Fjortoft (SMU)
22) Sarah Bowman (Tennessee)
23) Racheal Marchand (Iowa)
24) Katie Follett (Washington)
25) Gwen Jorgensen (Wisconsin)

Top Teams
1) Washington 3-4-5-14-19 = 45
2) Oregon
3) Florida State
4) West Virginia
5) Princeton
6) Michigan
7) Villanova
8) Minnesota
9) Wisconsin
10) Texas Tech