Scott Anderson is Back
LetsRun.com
December 31, 2006
Once again showing he is a man of many talents, Scott Anderson (of letsrun.com journal fame), dominated the Washington DC New Year's Eve Beer Mile winning in 5:51.
Anderson, aka, Slicko, famous for getting the letsrun.com singlet in the frame when Alan Webb first broke 4 minutes as a high schooler, destroyed the competition in Arlington, Va. Alan Webb, who lives nearby, didn't even show.
Alex Hallett was 2nd in 8:00. Erik Kean 3rd in 8:2? and Olympic Trials Marathon qualifier Nick Gramsky 4th. Matt Barissi finished somewhere in there.
Anderson is rumored to be making a comeback in the sport after being off due to getting married.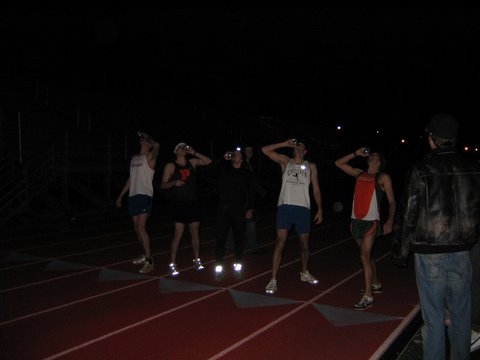 Cross Country Spikes 10% off
---
---
---

Running & Track and Field Posters
---
Unbelievable interest
ING Orange Savings Account
Sponsor of the NYC Marathon


5 Minute Process to Open an Account
No Minimum Deposit
---
---